We distribute SMY Clustermaker products for the 08+ WRX/STi and 09-10 Forester. Soon to come will be the 02-07 Cluster! Check out our site for some insane combos on gauges. Dont see what you need? Just give us a shout.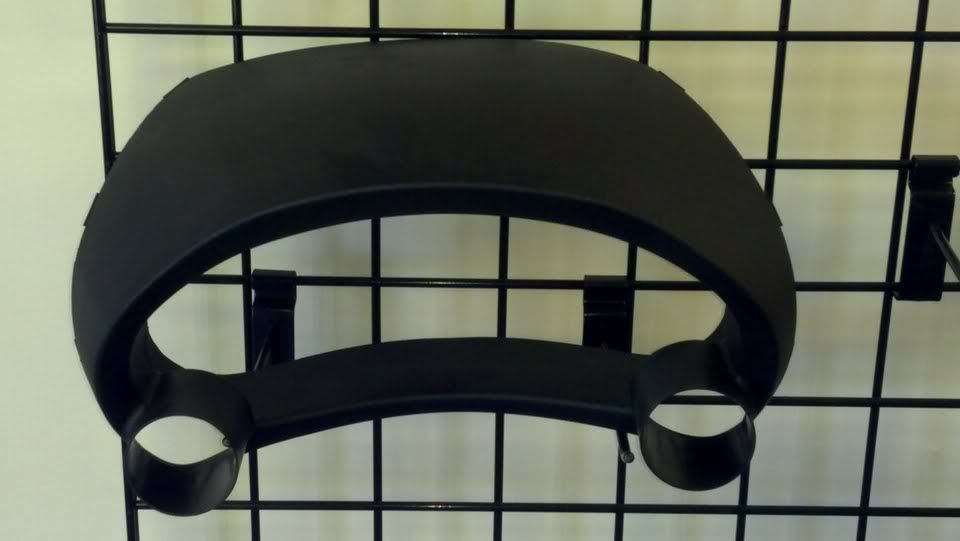 http://ajwperformanceproducts.com/store/#ecwid:category=954516&mode=category&offset=0&sort =normal
And the manufacturer!


Defi-Link Advance CR 52mm gauges utilize Defi's next generation, Defi-Link Advance control unit for ultra precise monitoring and interaction. A built in warning light will illuminate if any short, sensor failure, or connection failure is detected. Defi also built in a user-determined "peak" and "warning" setting that will illuminate a light to indicate that one of these value has been reached. The Advance CR system is able to record and play back any gauge display for up to three minutes. Note that Defi-Link Advance gauges and control unit are not compatible with the standard Defi-Link system
Driving data can be stored and can be replayed up to 3 minutes Warning by buzzer sound (defeatable) when the warning LED is onRecords peak values and warning values during driving
The illumination at night can be switched between 2 different colors. (White dial: amber red / blue; Black dial: white / amber red[
Self-diagnosis system turns the warning LED on to indicate any wire disconnection, short circuit or serial communication error.
Available in White dial/Amber Red/Blue or Black dial/White/Amber Red](Defi-Link Advance control unit required for these gauges
2.0 Bar boost gauge
Intake Manifold Pressure Gauge
Oil Pressure Gauge
Fuel Pressure
EGT Gauge
Water Temp
Defi's Racer series
Defi's Racer series gauges will reward you with their great response and reliable readings. The gauge faces are a stealthy tinted black when the power is off. Fire up your car and enjoy Defi's signature sweeping ceremony as the gauges light up bright. Defi Racer gauges are standalone gauges as they do not require a Defi-Link Control Unit for use. The temperature gauge can be used for water or oil and the pressure gauge for fuel or oil. The Racer series are smaller, less expensive, and don't require a control unit but still have the aggressive styling and accuracy that Defi is known for. These gauges are 52mm and display in US measurement units. Now offered in 60mm
Features
The outer bezel contains a red triangle and can be rotated to be used as a visual indicator
Enjoy Defi's signature flashing and sweeping ceremony on power on / off
Self-diagnostics function monitors both sensor disconnection and short-circuiting during startup.
Red Racer, White Racer, or Blue Racer 52mm.
Now offered in a 60mm size!!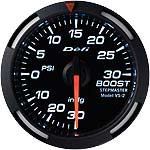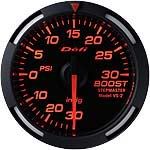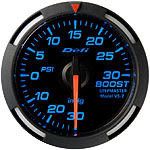 Temp gauge
Pressure
Voltage
EGT
AEM Digital display gauges
AEM's digital display gauges feature a standard 52mm gauge housing that fits in most gauge pods and can be remotely mounted virtually anywhere. Each gauge includes interchangeable silver and black bezels & black and white faceplates to personalize the look of your gauge; it's like having four designs in one! Each gauge includes 24 color-coded LED lights that change from green to yellow to red for immediate reference to the measured parameter as well as an integrated three-digit display that reveals real-time operating conditions
Boost
Oil Pressure
Transmission, Water or Oil Temperature gauge
Volt
Wideband UEGO and AEM Analog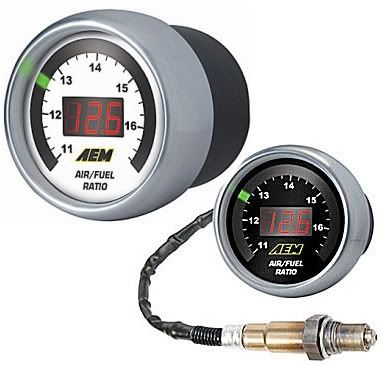 AEM Tru-Boost Gauge and booster controller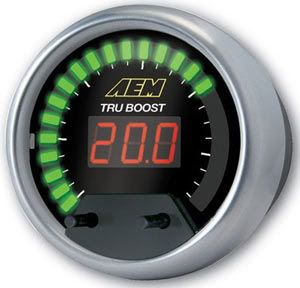 The AEM Tru-Boost Boost Gauge/Controller combination is a multi-featured system for simplified, comprehensive boost control. Packaged within a 52mm gauge are a 29psi capable boost controller, peak-memory boost gauge, and many other great features. This unit includes black and silver bezels and black and white faceplates for simple color selection and easy matching to other AEM gauges (i.e. serial gauge, UEGO, etc.)
On-board pressure sensor included for boost levels up to 29 PSI
Selectable over boost alarm with overboost shutdown
Scaleable bar graph display
Selectable waste gate delay for quick turbo spool
Simple install harness allows for quick and easy installation
Boost hose and fittings included for easy hookup to on-board pressure sensor
Got some STRI Gauges and pod options too
PM for pricing
X Line Series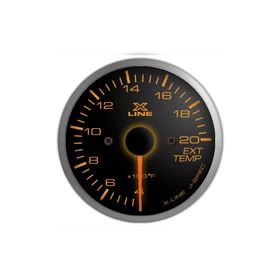 Boost 52mm and 60mmBlack Dial- Amber LED
White Dial- Amber LED
Smoke Lens- White LED
Smoke Lens- Amber LED
Vacuum
52mm and 60mm
Black Dial- Amber LED
White Dial- Amber LED
Smoke Lens- White LED
Smoke Lens- Amber LED
Water Temp
52mm and 60mm
Black Dial- Amber LED
White Dial- Amber LED
Smoke Lens- White LED
Smoke Lens- Amber LED
Oil Temp
52mm and 60mm
Black Dial- Amber LED
White Dial- Amber LED
Smoke Lens- White LED
Smoke Lens- Amber LED
Oil Pressure
52mm and 60mm
Black Dial- Amber LED
White Dial- Amber LED
Smoke Lens- White LED
Smoke Lens- Amber LED
Exhaust Temp
52mm and 60mm
Black Dial- Amber LED
White Dial- Amber LED
Smoke Lens- White LED
Smoke Lens- Amber LED
Tachometer
52mm and 60mm
Black Dial- Amber LED
White Dial- Amber LED
Smoke Lens- White LED
Smoke Lens- Amber LED
Voltmeter
52mm and 60mm
Black Dial- Amber LED
White Dial- Amber LED
Smoke Lens- White LED
Smoke Lens- Amber LED
Fuel Pressure
52mm and 60mm
Black Dial- Amber LED
White Dial- Amber LED
Smoke Lens- White LED
Smoke Lens- Amber LED
Digital Stepper Drive (DSD) Series
Boost:52mm and 60mm
Black Dial- Amber LED
White Dial- Amber LED
Smoke Lens- White LED
Smoke Lens- Amber LED
Vacuum
52mm and 60mm
Black Dial- Amber LED
White Dial- Amber LED
Smoke Lens- White LED
Smoke Lens- Amber LED
Water temp
52mm and 60mm
Black Dial- Amber LED
White Dial- Amber LED
Smoke Lens- White LED
Smoke Lens- Amber LED
Oil Temp
52mm and 60mm
Black Dial- Amber LED
White Dial- Amber LED
Smoke Lens- White LED
Smoke Lens- Amber LED
Oil Pressure
52mm and 60mm
Black Dial- Amber LED
White Dial- Amber LED
Smoke Lens- White LED
Smoke Lens- Amber LED
Exhaust Temp
52mm and 60mm
Black Dial- Amber LED
White Dial- Amber LED
Smoke Lens- White LED
Smoke Lens- Amber LED
Tachometer
52mm and 60mm
Black Dial- Amber LED
White Dial- Amber LED
Volt
52mm and 60mm
Black Dial- Amber LED
White Dial- Amber LED
Smoke Lens- White LED
Smoke Lens- Amber LED
Fuel Pressure
52mm and 60mm
Black Dial- Amber LED
White Dial- Amber LED
Smoke Lens- White LED
Smoke Lens- Amber LED
Can also do combos like

stri boost/oil pressure and innovate db red wideband!

ATI Pods, Autometer, Defi pods and Perrin cluster pods in stock+ More
Zenesis Alarms:
We offer the best pricing possible on all Zenesis products. We will match or beat any price. ZN502's and ZN302's are always in stock so there is no down time. Shipping is always free
Zenesis ZN502 Alarm
Remote Start/ Turbo Timer w/ Zpass touch- 2xx.xx Shipped