The key was broken as the edge of the keyway, I will repair it with a new key, and liquid steel, the pulley bore is good 24mm and key way too... unexpected... I will not open the block, I had oil leaks one behind and one in front. so I took some parts off to find out the hoses under the throttle body were bad and I will replace every rubber hoses in front and reseal the oil pump.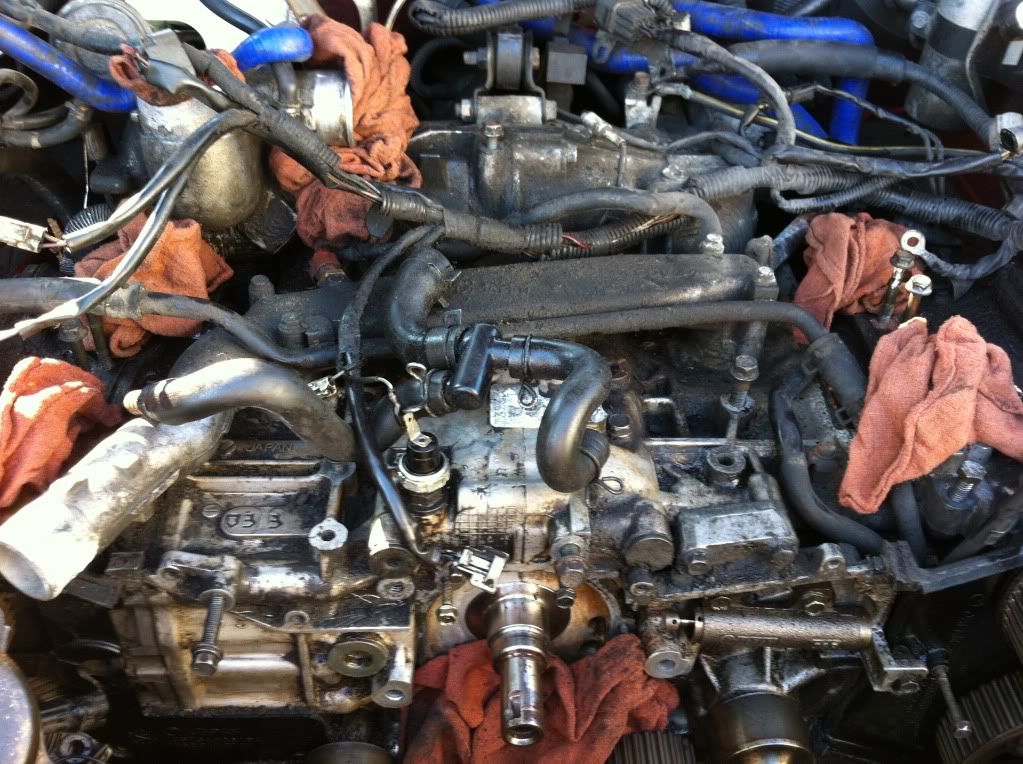 can that hose drops oil here and there over time and buildup a mix of oil and sand and dust over time, the block is so dirty it's unbeleavable! (I did clean the front part a lot)
I recieved the cx-racing intercooler, but it seems I will have more than a blast trying to install this... It's HUGE, I doubt it fits under the bumper...