Ok lets start off by saying that I am not going to take credit if anything happens to you car if you do this. This is the install of a oil catch can in a 2002 wrx w/fmic.
Parts:
Oil catch can
hose i used 1/2 in inside diameter
razor knife
zip ties
and about 1/2 of free time
T split to split the hose
First off I found a place that would hold the catch can and look clean. I chose right next to the radiator. I drilled a couple of holes to mount the catch can (no pic of holes). And used zip ties to hold the can in place.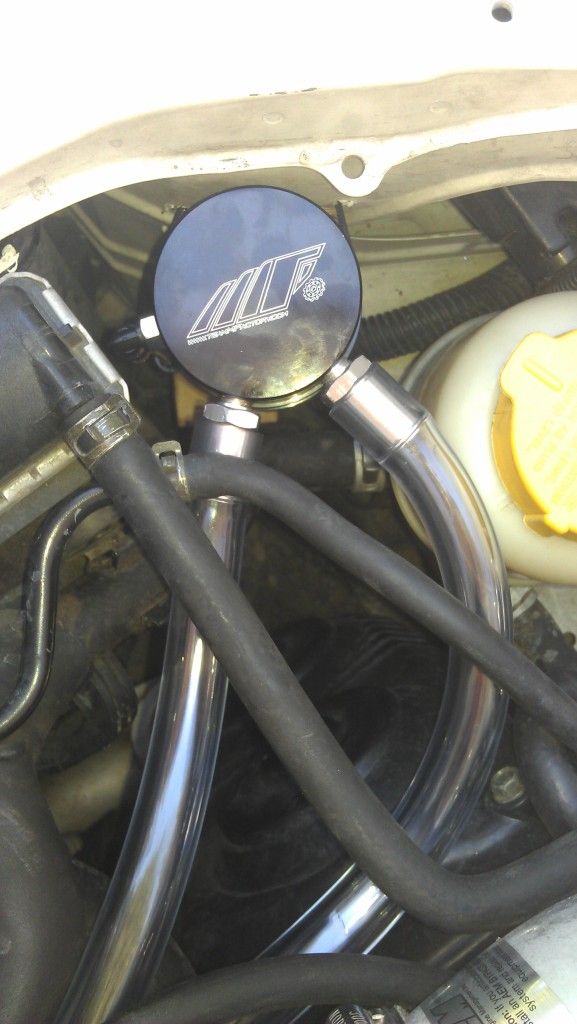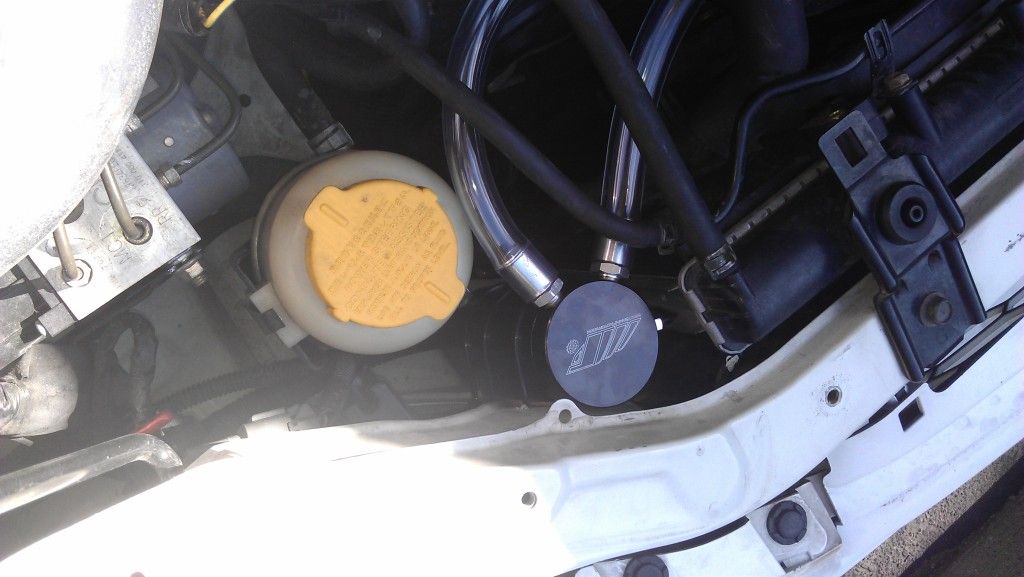 Next I removed the old stock hoses and ran my new hose, measure twice and cut once. I choose clear hose so I can see the oil. I had to heat up the hose that is going to the turbo inlet to get it on, that part is the only pita part. I used zip ties to hold the hoses together so they don't move around and get a hole. Here are the rest of the install pics, very self explanatory.