So I just picked up a set of wheels. They are hp design 18x8. Never heard of the brand but the style isnt bad.
The best part about this deal is I payed $160 for the set!
The bad. They are in horrible condition, curbed to hell and back, but nothing I can't fix!
Here's how they looked when I got them.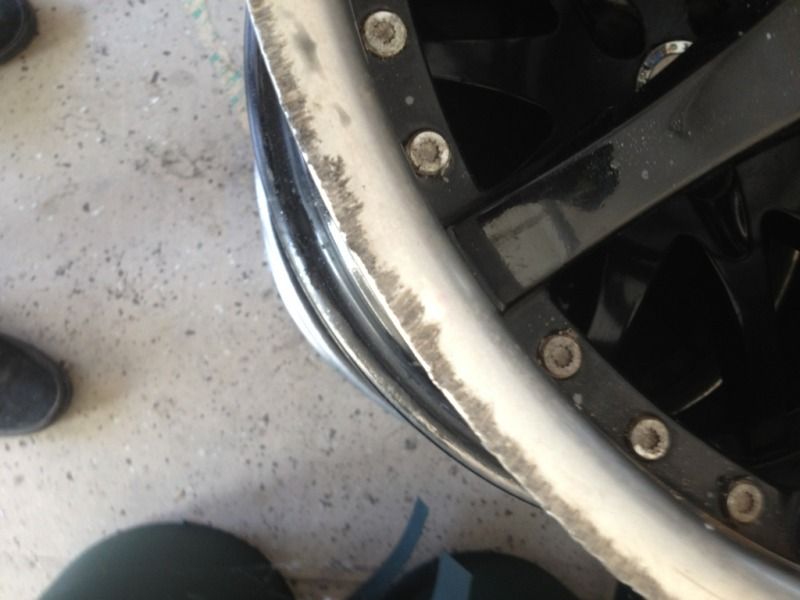 And heres how one of wheels looks now, fixed the curb rash and sanded and ready for paint on the black part.
Curb rash gone!
My next quest is where to find the little fake bolts, I need new ones. The company that built the wheels has gone out of business though.