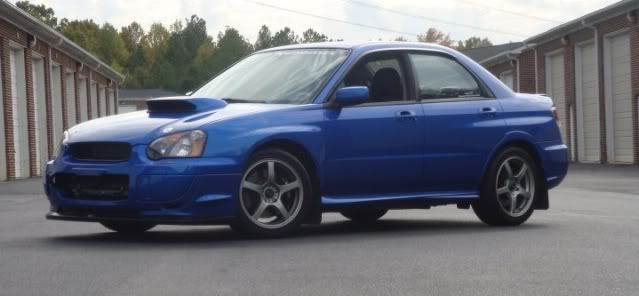 Limited Wing and Prodrive wheels will not be included in the sale. Stock trunk and STi wing will.
We have a 2005 Subaru STi that we are putting back to stock and selling. Upon completion, it will have new short block in it. Wanted to put out a feeler to see if anyone would be interested in this car. Chassis has 96k on it, but all the suspension has been aftermarket for quite a bit of the mileage. All the parts that are going back on it will be significantly low mileage or purchased new for what we don't have to put back on it in house. Interior is immaculate, body has wear and tear relative to mileage. Currently has no engine. Could build car to spec if someone is interested including engine build, however wait time on completion of build is a minimum of 60 days out for anything over stock.
We are second owner of vehicle, first owner was a client of ours from new till sold to us in March. We performed all maintenance and work on the car for life of the car. Please E-mail me if you are interested. Pricing is negotiable, depending on needs of purchaser. Make reasonable offer. I will get pictures up later this week if possible.
[email protected]
2005 Subaru STi
World Rally Blue