BRZ OE PORT Fuel System Review…

PART 1: PORT FUEL INJECTORS
Subaru PN: 16611AA860
Manufacturer: Denso
OE PN: 2040
Testing Data: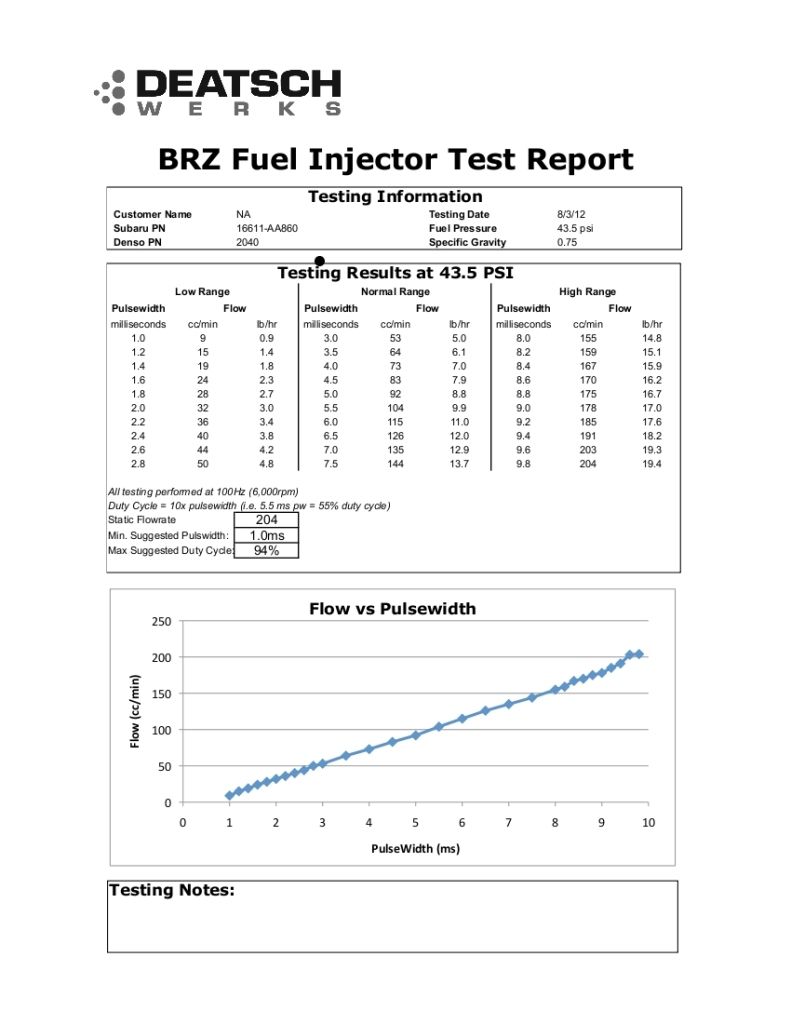 Flow Data Summary:
Static Flow: 205cc/min at 43.5psi (3bar)
Spray Pattern: dual beam – split V (~10*)
Dynamic Flow: see reports for detailed flow data
Injector Description:
The Denso injector used in the BRZ is different from a lot of other injectors. The injector utilizes a 11mm upper o-ring, sumitomo electrical connector, and a high impedance 12.3ohm coil, which is all fairly common. However, the injector body is very short (40mm functional length) and the nozzle is extended 20mm. This yields an overall overall length of 68mm.
Pictures:
BRZ injector (side view)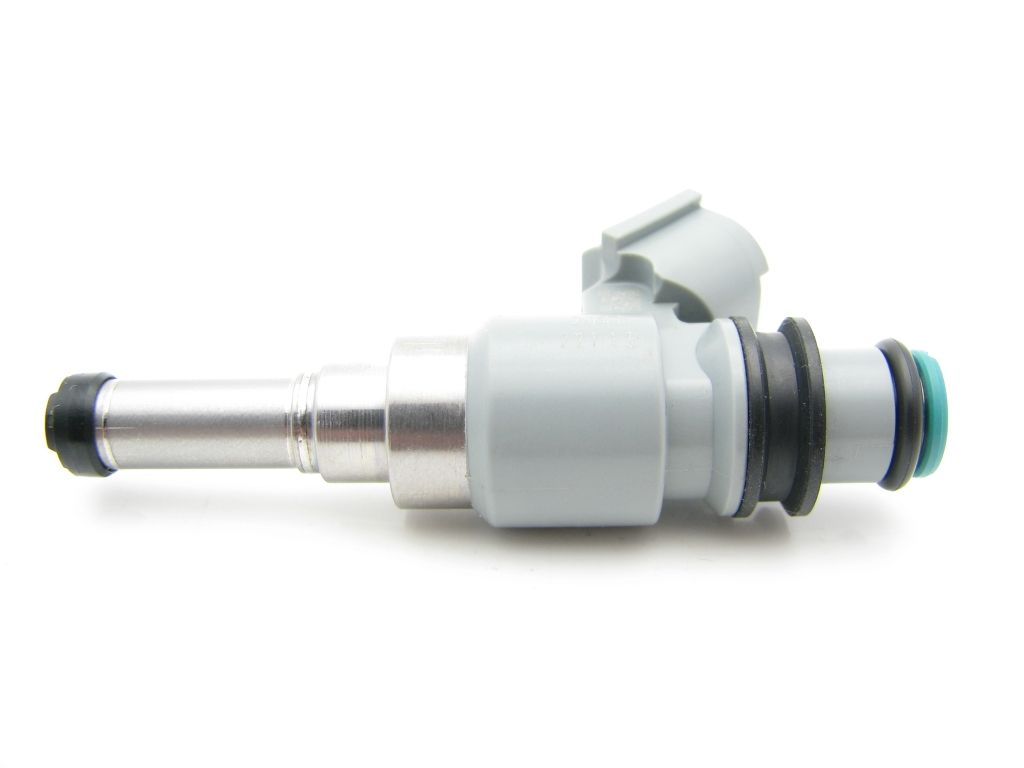 BRZ injector nozzle (bottom view)
BRZ injector connector (top view)