Quote:
Originally Posted by
ballitch
The engine bay plate will say EJ22T on it. All the other EJ22 plates say EJ222, or EJ22E.

~Josh~
This is Correct
If that Legacy is a "Turbo Sport", (
as I dont believe that Subaru made a "SS" Wagon
) it will have a turbo chimney on top of the passenger side manifold with a water/coolant box on the drivers side.
The hole in the hood is where the chimney vents to......I had removed the chimney B4 I took this pic.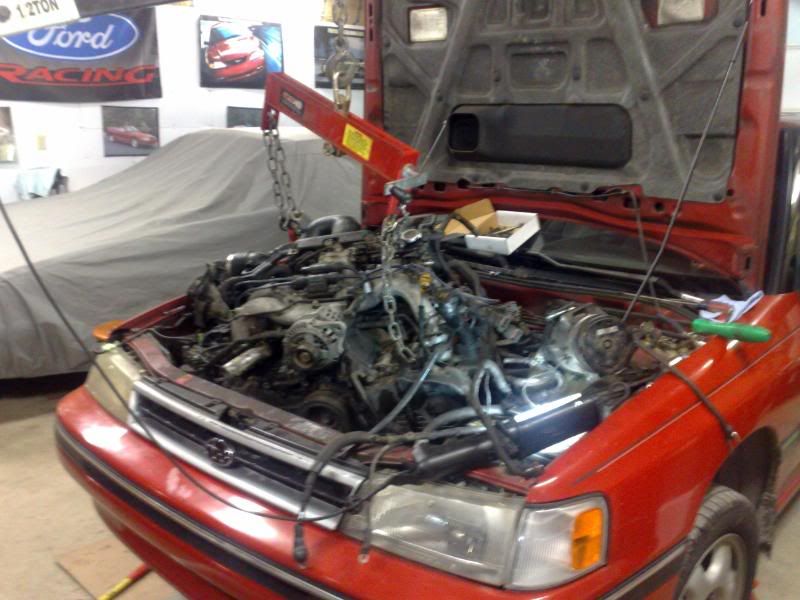 You can see the water box on the passenger side in this pic