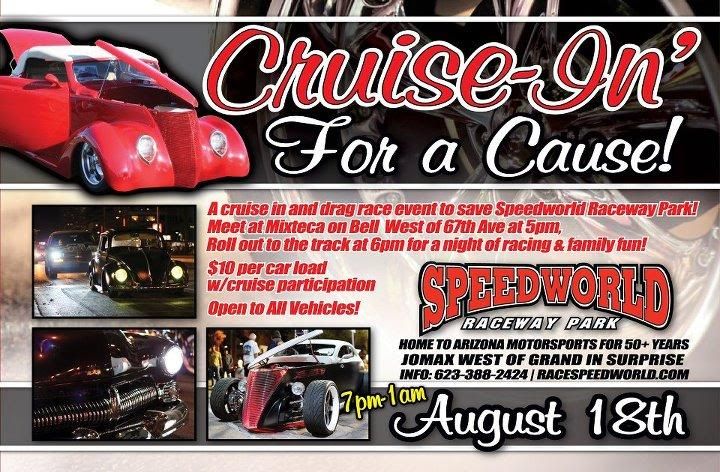 Speedworld has been an Arizona motorsports icon for more than 50 years and is in jeopardy of being shut down by Maricopa County for minor zoning violations, some of which that were made more than 20 years ago.
Maricopa County alleges that Speedworld is in violation of grading/drainage requirements and use permit violations that were implemented long before current owner Dan Mathews took over the business.
Speedworld is not trying to avoid coming into compliance with the County's requests, we are only asking to be able to keep our doors open while the changes are being made.
If forced to close it's doors during the process, Speedworld would be put out of business completely due to the cost of the changes that the County is seeking.
We're calling on Speedworld customers and motorsports fans around the country to raise awareness on what this track means to Arizona and those across the country. Don't let Arizona's longest running motorsports park be shut down due issues that can easily be worked through by Maricopa County and Speedworld Raceway Park together.
To sign the petition please click (
here
)