As it usually goes, I was having such a good day today. I got the car tinted, washed and waxed it after work, she was looking beautiful and life was good! About halfway home my car started to feel like it was limping, my gf noticed it immediately and said it felt like I was getting a flat.
I pulled into a parking lot, checked the tires and everything was fine. I double checked everything and couldn't see any issues so we got back in the car and as soon as I went to take off we both felt it again. Got back out, looked again and this time found the culprit. A picture is worth a thousand words, right?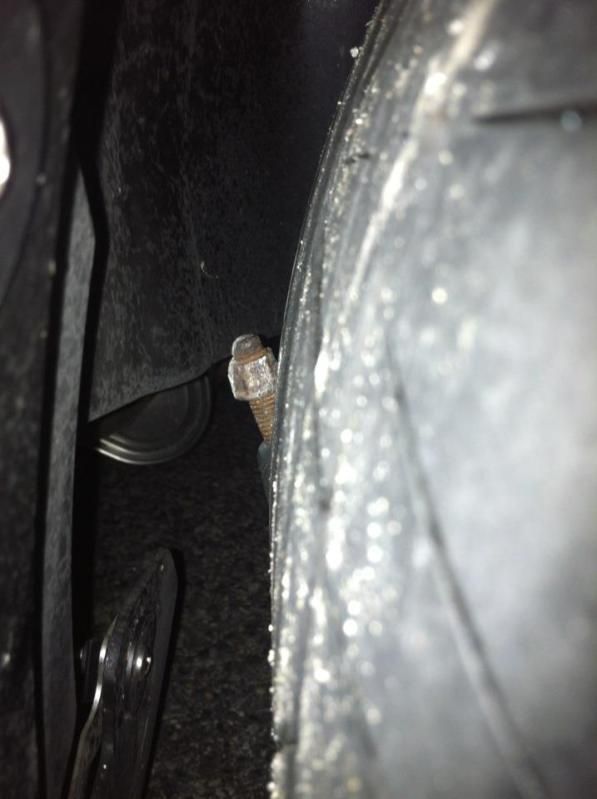 I'm guessing there's no way it's going to be able to be patched or plugged considering the size. I'm not sure I'd want a hole that big patched or plugged anyway. Luckily my gf has the day off tomorrow so I'll be taking her car to work and visiting the local tire shops to find out my options. These tires have only been on the car for around 2k miles, probably less than that. I'm wondering if I would need to shave a new tire if I end up replacing it or if it's still new enough where it wouldn't matter.
This is my first "flat" with an AWD car. In your collective professional opinions, what say you NASIOC?