First of all, let me say; Holy ****, someone finally made this product!
What's in the box?
The contents of the box are very simple. So simple this product doesn't come with instructions! 2 washers that don't appear to be very useful, the bracket, and the arm.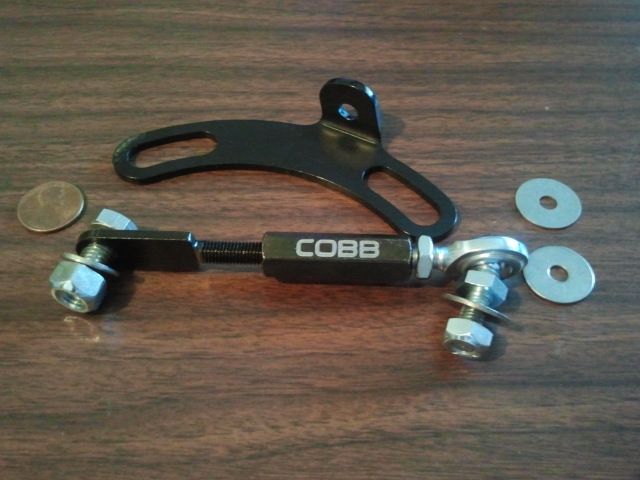 Install
Also very simple. Throw away the two washers the kit came with and go buy your own. Remove your piping, turbo blanket, heat shield, etc etc. Rip the IWG diaphram out, replace it with this neat product and then put your econobox back together.
Overall
This product is extremely versatile (multiple ways I could have set this up), well thought out, and of solid build quality. The fit is good, the finish is also good, but its going back under my turbo blanket, heat shield, and FMIC piping. If you're in need of one go pick this up.
Thanks Cobb!