Car: 2006 STi
Tuner: PhatBotti – Phatron/Ron
Dyno Info: Not sure what Ron used + Virtual Dyno: 1.09CF
Transmission: 6 Speed
Gear: 4th
Peak HP at RPM: 251 @ 5200
Peak Torque at RPM: 286 @ 3980
Fuel: Cali 91 Octane
Engine/Power Modifications:
Original engine & VF39 @ 63,500 miles
HKS DP
AMS CBE
Grimmspeed EWG UP with DUMP tube
TiAL 38mm (1 bar spring)
Grimmspeed EBCS
This is my first time getting tuned by anyone. I am 100% pleased with the how it went and the results. The car feels amazing and Ron was very responsive and helpful the entire way.
I am going to get a Fuel pump and UEGO ASAP, but not sure what else I want to do in the future.
Here are the graphs:
Ron/Phatron Graph: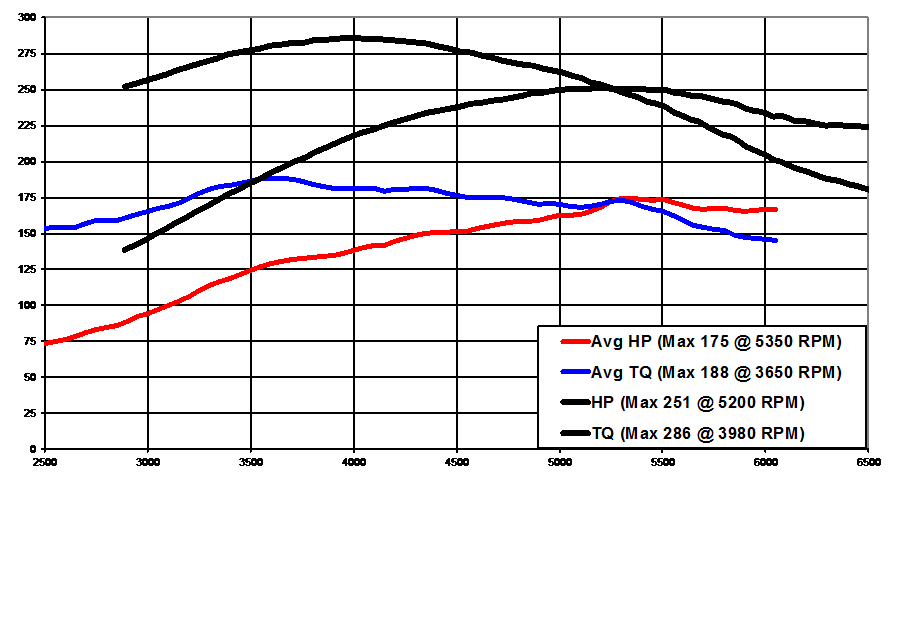 Virtual Dyno on same 4th gear pull, 1.09CF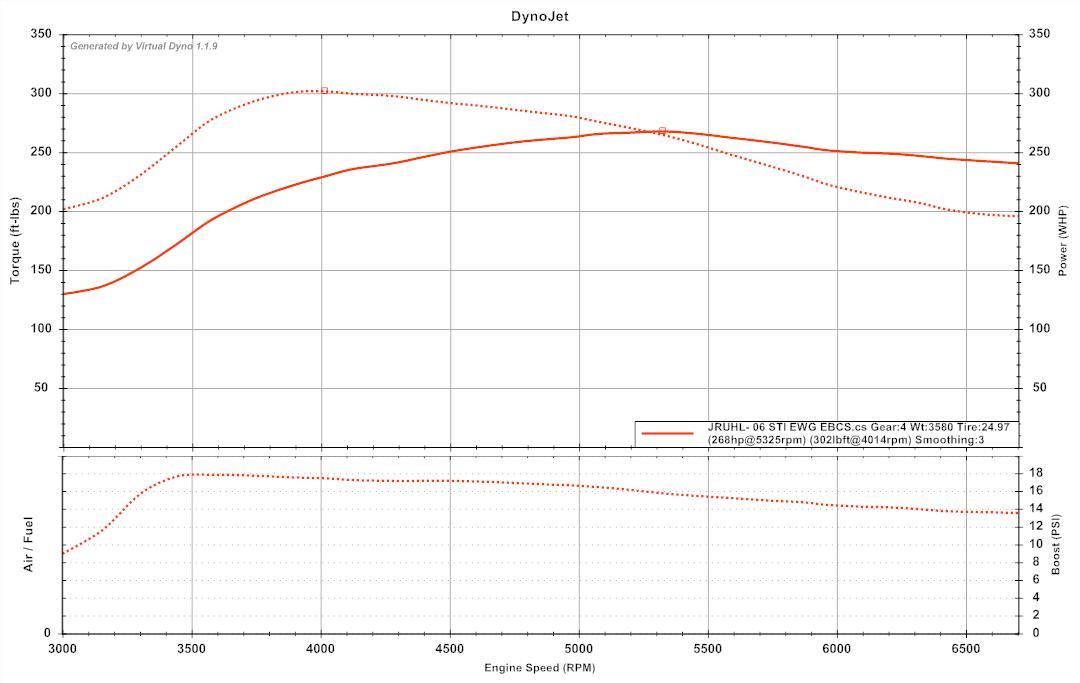 -Jeff