first of all...i love HIRs. nothing better for a halogen housing, imo. it is unfortunate the technology is limited to 9011/9012 fitments (9005/9006).
this is more or less a public service announcement for those looking into this technology.
anyway...
In my old 2008 Mazdaspeed3, I couldn't get the old style Toshiba 9012 HIR in the fog lamp housing. The reason was the portion ABOVE THE RUBBER SEALING RING on the bulb was too tall/fat, so I trimmed it and it worked out well for the time I had that car.
I happened to have a set of the old style Toshiba 9011 from the high beams in that car. My new STI uses the same fitment in the highs, so I tried to swap them in but I faced the same issue I had in the
fogs
of the Mazda. I didn't want to hack them up so I purchased a set of the new style Philips HIR and they fit perfectly.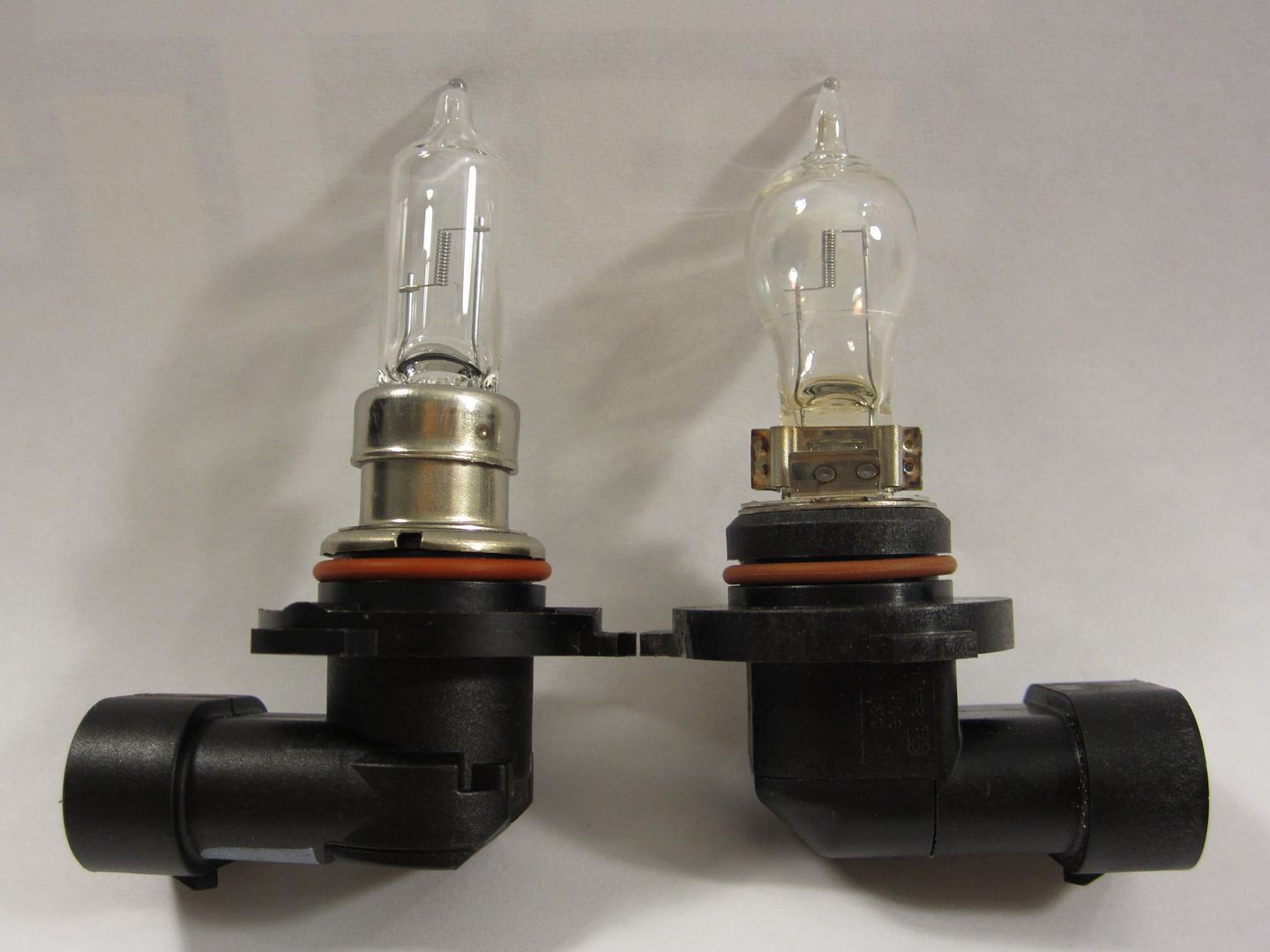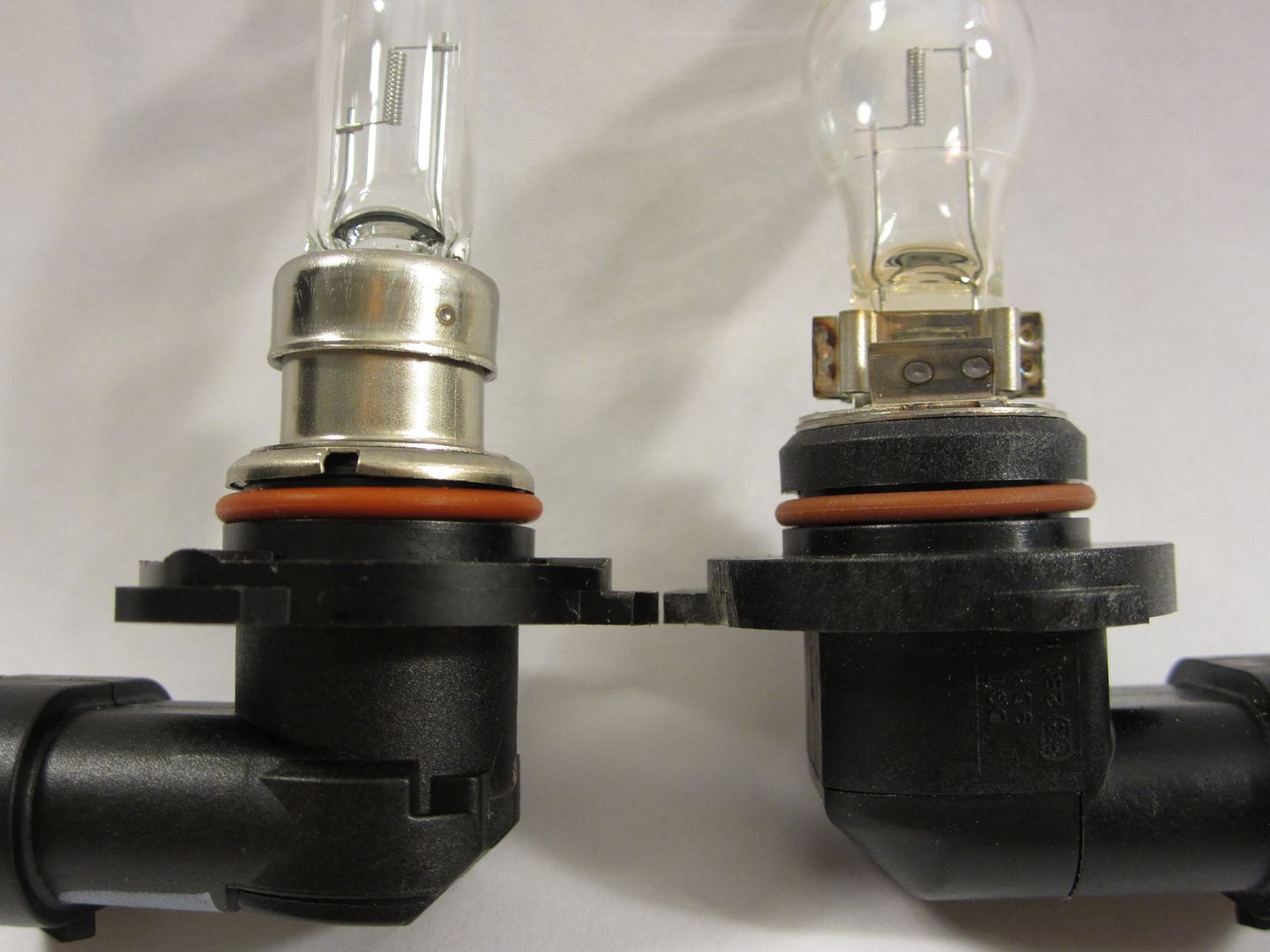 In the pics you'll see a few things -
First pic is the modification I had to make and the other pics are side by sides to show the difference of that particular portion
(above the rubber sealing ring)
between the new Philips HIR and the old Toshiba HIR.
As you can probably guess, the Philips new style is almost scaled perfectly in those areas vs. the 9005/9006...way better than the globe style Toshibas.