I recently bought the Moddiction Anvil shift knob in wrinkle red. I really like the feel of the knob and it doesnt get hot in the sun. It weighs in at 469 grams which is a good weight I think.
[IMG]
[/IMG]
[IMG]
[/IMG]
[IMG]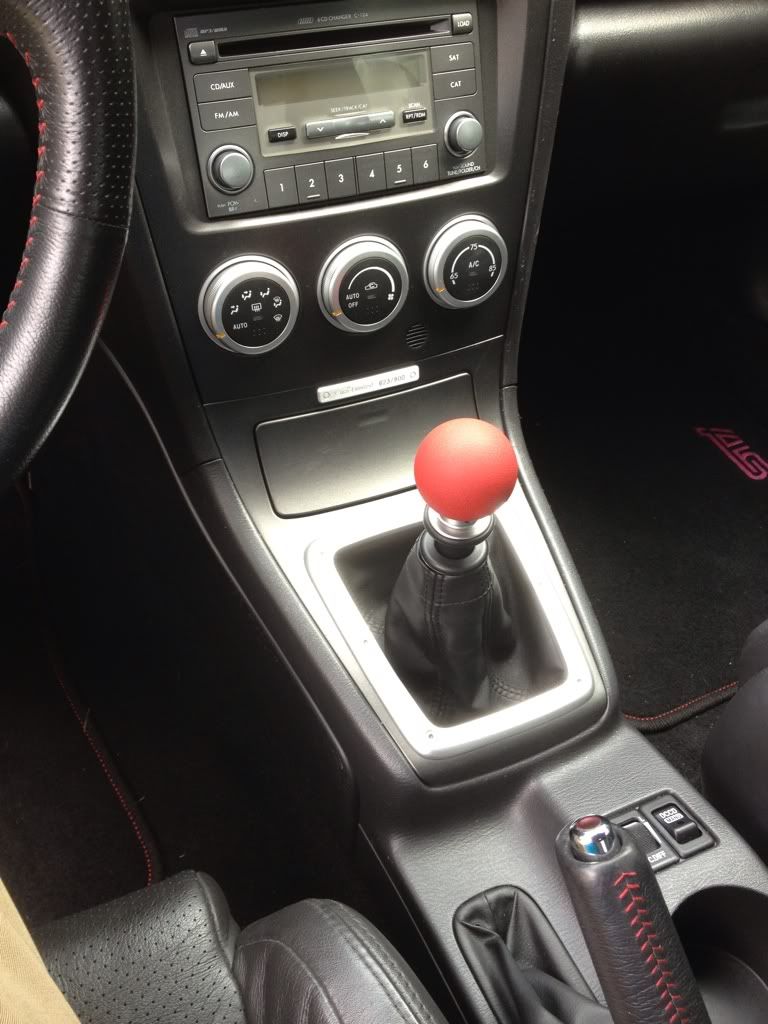 [/IMG]
As you can see it fits perfectly with the STi 6 speed reverse lock out. It actually sets a good bit lower than the stock knob which I really like too. Overall I am very pleased with it.
Any questions don't hesitate to ask.