Did some heat proofing this weekend and installed a couple parts to work in conjunction with my CXRacing turbo blanket.
1) Godspeed silicone turbo inlet pipe. $72 shipped from EBay.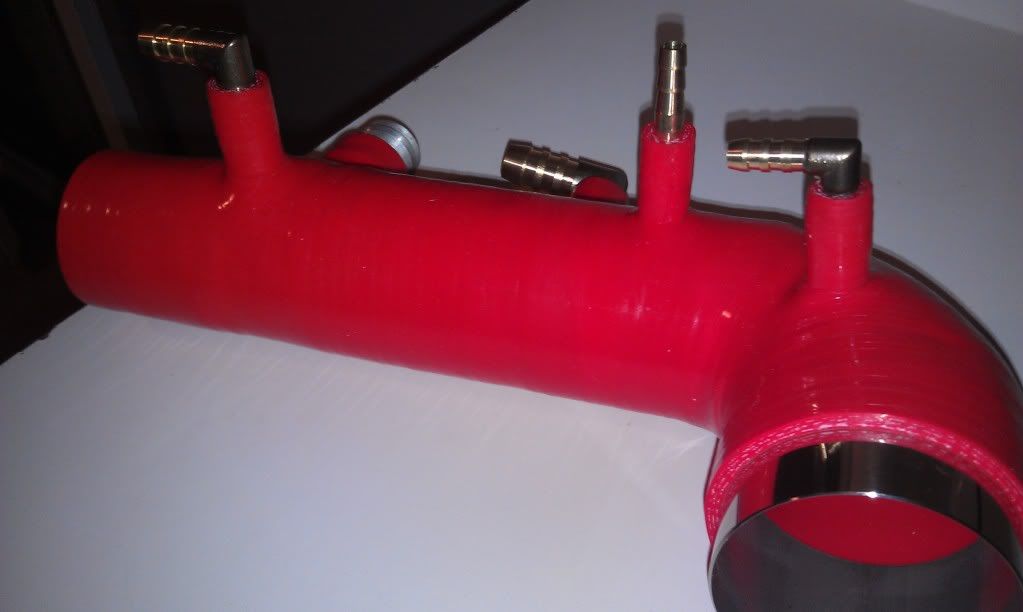 Multi-ply and relatively sturdy. The fitment wasn't all that great and the install was subsequently aggravating. A couple noteworthy things on this...performance gain was negligible although I'm sure it flows better...if you attempt this install without removing the manifold you have to cut the vacuum fittings off the stock piece to remove it...I used zip ties to fold over the vac fittings for better clearance while installing...I would also suggest spraying it with a soap solution so it will pass under the manifold easier....turbo end of the pipe should have had a bend/been longer...the metal connector on the airbox side was difficult to fit into the stock tubing. That said, it looks nice with the turbo blanket and throttle response might be a bit better, but I wouldn't do it again. This gets 2/5.
2) Thermo-Shield adhesive tape (1.5"x15') $16.50 from Summit Racing. While the intercooler was out I cleaned it up and wrapped the bare surfaces to protect against heat soak. I also added some "3/4 rubber bushings under the intercooler mount bolts to increase the angle of the intercooler/flow.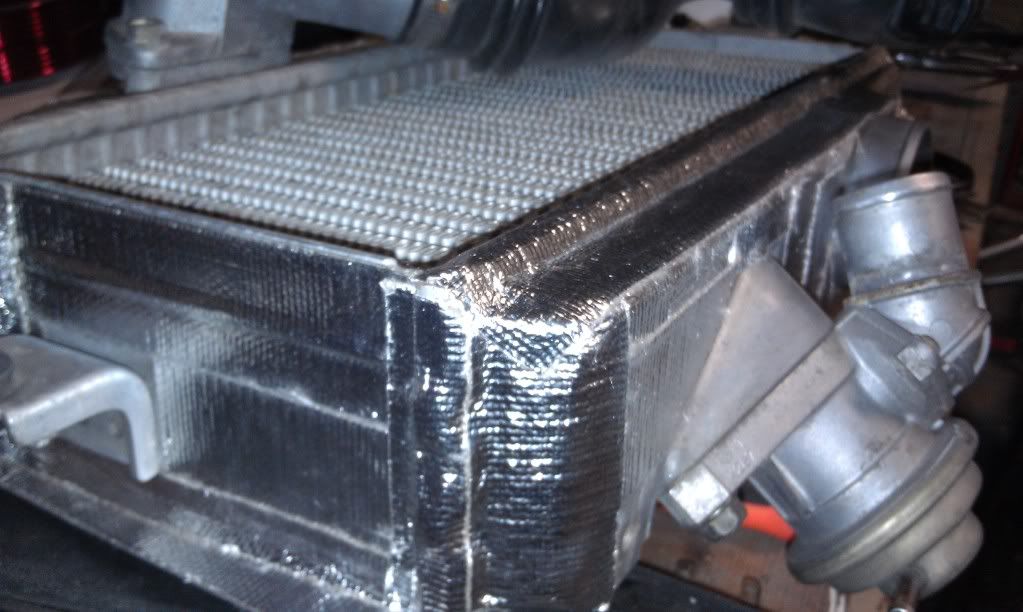 Cheap, effective, and easy to install this mod gets 4.5/5.
3) Heat shield $15. I picked up some scrap aluminium from a local fab shop and mocked up my template using cardboard. Easy to cut and bend and I used a whiz wheel to clean up the edges and add some texture to the body. I mounted it to the pass side intercooler bracket/bolt and then firewall with a self tapping screw.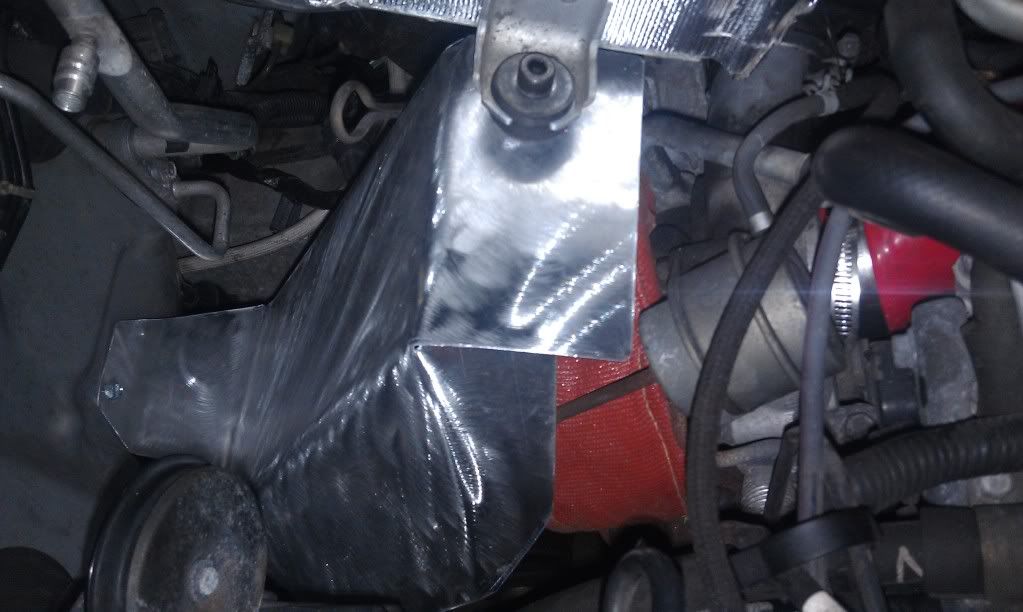 Works great, looks good, and the price is right. It gets 4.75/5.
Finished install looks like this...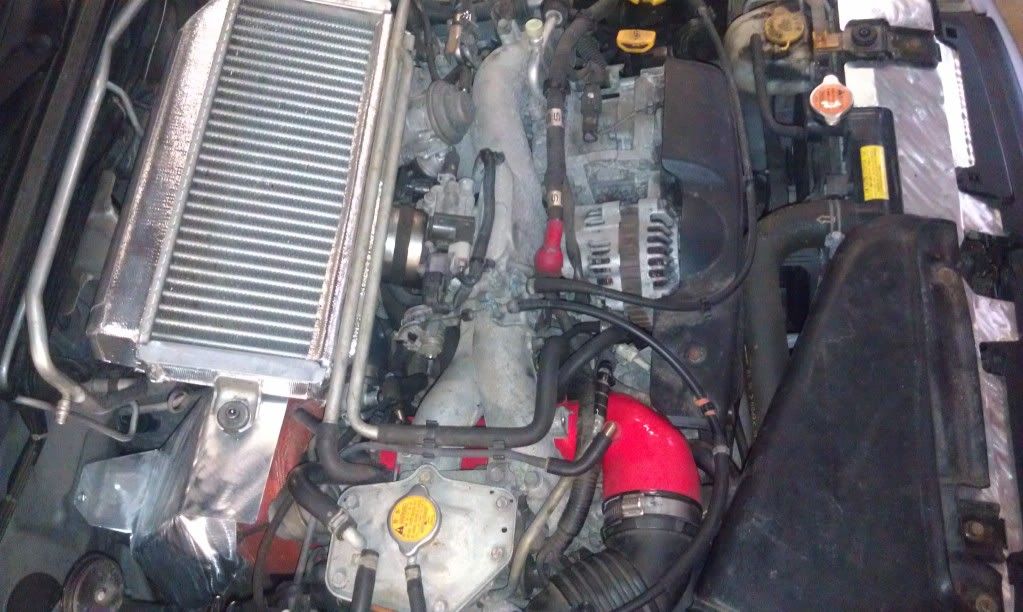 Thanks for reading !