Shrink wrap your new harness over the plug (approximately 4") using the 1" shrink tubing, then secure one end with a zip tie completely around the stock harness plug, and the other end around the folded smaller end. Make sure to fold it before the zip tie is tightened, the shrunk tubing is surprisingly tough.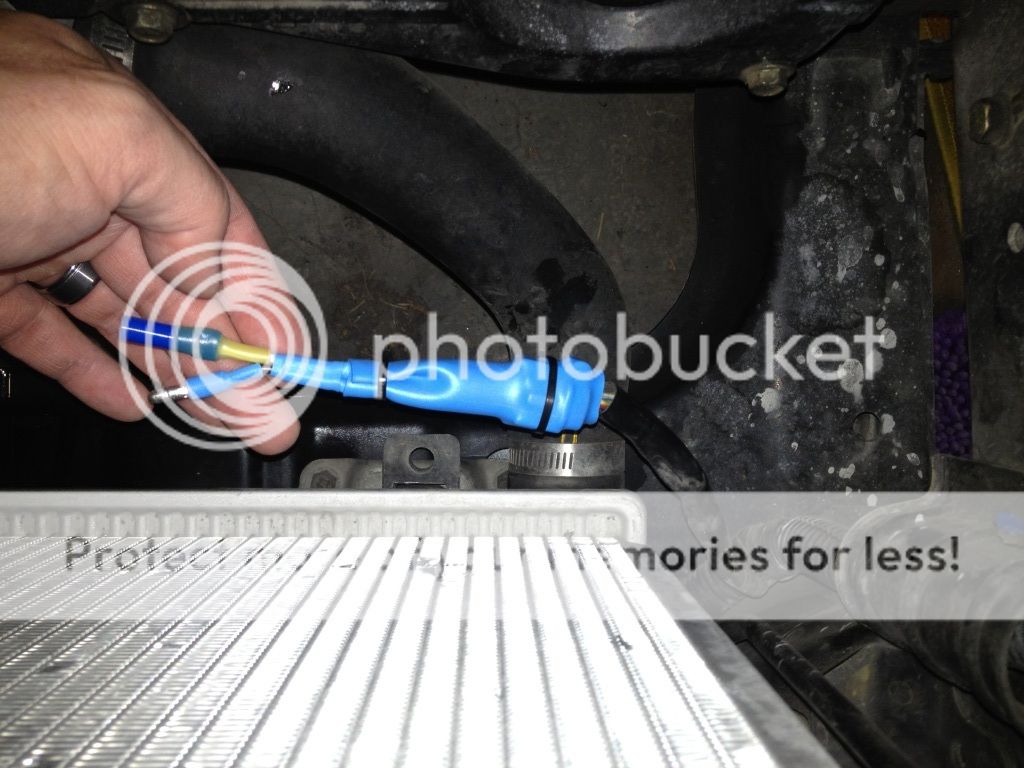 Now test fit the shroud to your radiator. If it's a perfect fit, go ahead and put on your weatherstripping that comes in the Mishimoto box:
If the shroud isn't a good fit like mine, you'll need some 1/2" rubber weatherstripping tape like this I got at Ace. For reference, when I got the lower holes lined up, the top of the shroud sits too high and I have an approximately 1/2" gap all around, even on the bottom.
Since the top of my shroud was snug against the plastic/metal ridge of the top of the radiator, this is what my weatherstrip looks like, and what I expect most 04/05s will look like:
Here's the hardware for your fan, combined into Allen bolts, washers, lock washers and nuts:
1. 5mm bolts for the lower shroud connecting points.
2. 4mm longer bolts for the fans themselves.
3. 4mm shorter bolts I assume for the top of the shroud, these did NOT connect to my '05 radiator.
4. Plastic connectors for the sides of the fans, I don't know what purpose they serve with the shroud, however.
Install the fans to the shroud, this should be fairly straightforward, just make sure the wires go to the lower outside of each fan:
Now install the assembled shroud. For reference, I had to use longer, skinnier bolts for the lower mounting points, and you can see that the upper points required some heavy bending. However, the foam seems to get a good seal here:
For the new overflow tank, I found a threaded hole next to the wiper fluid that fit the old overflow tank bolt or the 4mm hex head bolts if you have any left over. The stock overflow tank hose also reaches to this point:
Now it's time to hook up your fan wiring and zip-tie it out of the way so it isn't under any tension:
Work your way backwards through the instructions and reinstall the upper radiator hose, alternator shield, splash guard and intake. Reconnect the negative battery terminal and start the car. Flip on the A/C or get the car good and hot to double-check operation. Enjoy your new fans!