Have a bunch of stuff I am parting out on my car. Prices are Obo but please don't waste my time with low balls. Please also respect myself with reasonable offers.
Subaru EJ257 built shortblock- $2600 - fresh rebuild on it, re-honed, bent 2 intake valves and rings went bad. No damage to the pistons or the cylinder walls. The parts in block are as follows: (Does not come with Timing belt guide, PS Pump, Water lines,or Alternator)
-Eagle H-Beam Rods
-CP 99.0 Forged Pistons
-ACL Main/Rod bearings
-08 non nitrated crank
-OEM 11mm oil pump
-Gates water pump (both pumps have 10k on them)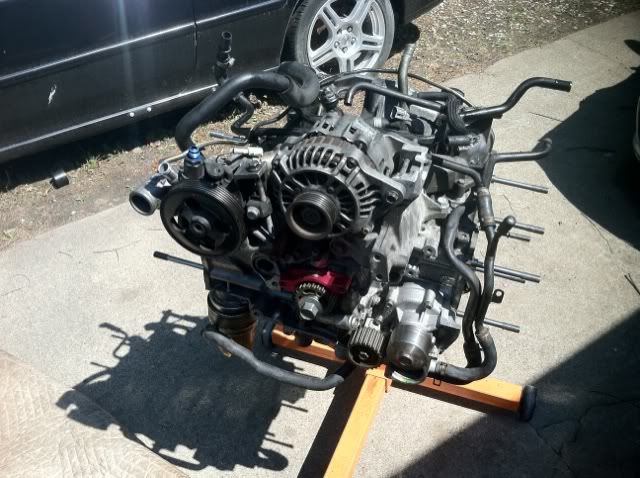 ARP Head Studs- $Make Offer - 13k on them, make an offer, can include them with short block for extra.
Tomei Pon Cams - $700 - Cams only have 10k on them and in phenomenal shape. No scoring. They are true 252/256 cams, which are perfect for smaller to 30r or similar turbos. Great duration, also has a real nice lobe.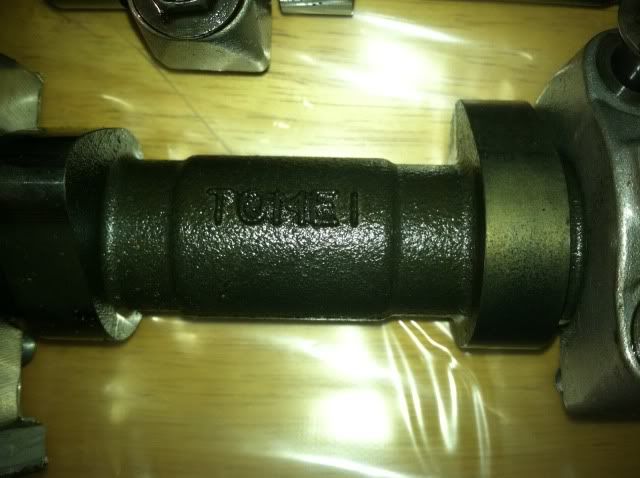 Precision PTE 5830 Turbo - $1100 - Turbo only has 4k on it. Dual Ceramic Ball bearing as well as Billet compressor wheels. Turbo flows 65 lbs/min and good for 600+whp.
(Turbo For sale on the left compared to my old GT3076r on the right)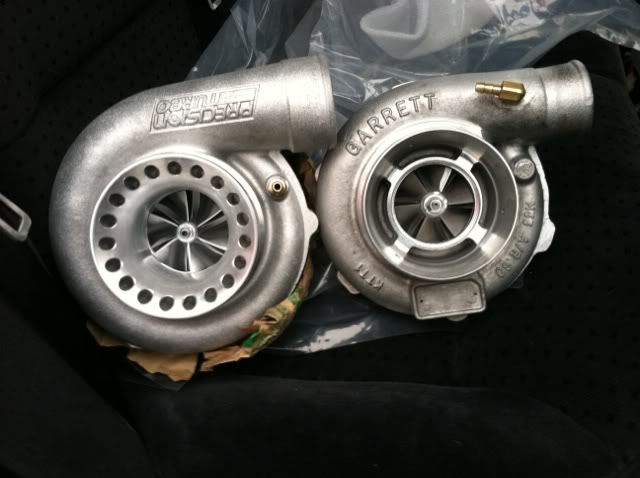 Perrin v1 fuel rails - $180 - SS braided fuel lines, great shape, anodize blue rails.
17x8 +38? Rota Torques & 215/45/17 Bridgestone Blizzack WS70- $1000 - Gunmetal, 7k miles on wheels and 3k miles on tires perfect condition, were used for my winter setup. Tires are in practically new condition too, willing to separate.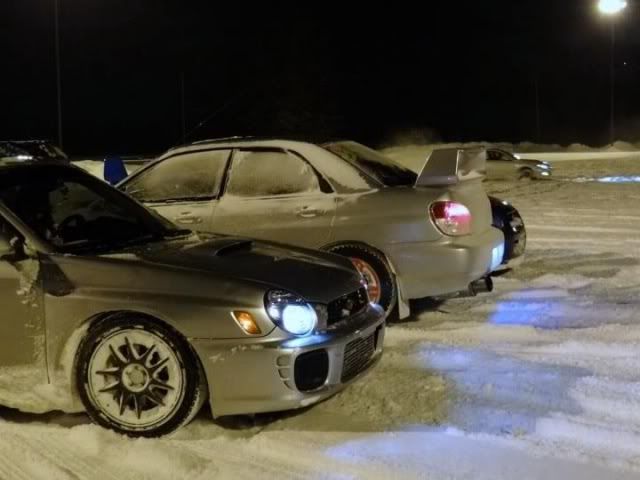 (FEELER!)
17x9 +38 Rota DPT's & 245/40/17 Dunlop Direzza Z1 Star* Spec - $1300- GT Orange, 6k on wheels and 8k on tires, have a little camber wear but is very tough to notice. No rash on any of the wheels, there is 1 scratch in the lip but hard to notice and can have touched up if needed.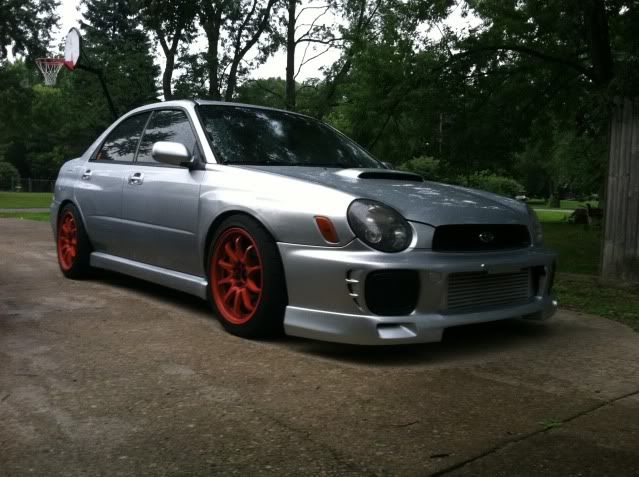 Only things I am lookin to trade for are the following:
-5x100 wheel spacers (15-20mm) and no eBay adapter spacer bull****!.
-EJ257 STi shortblock with bad cylinder walls
-Precistion PTE6766 (Must be Dual Ceramic Ball Bearing with Billet Wheel)
-Precision PTE6768 (Must be Dual Ceramic Ball Bearing with Billet Wheel)
Also, if you see anything you'd like in this picture, let me know and we can work something out.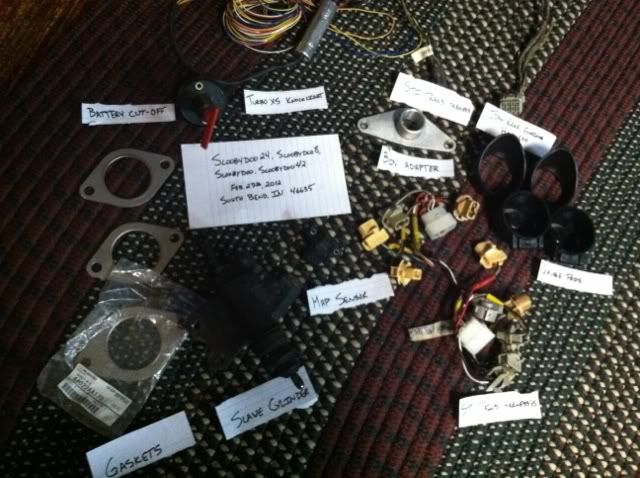 I have a bunch of other stuff I have around that I may consider selling, just shoot me an email or a text, no calls please as I work a lot. 574-261-4877
Also, A lot of you have seen my car on both summer setup and winter setup. I will try and get pics of everything. I can get reciepts of all the parts as well as the crank I bought brand new when stock ringlands went 3 years ago.