AST 4100 Coilovers (no top-hats) are OFF and ready to be sold. ~20k miles, no leaks, no re-build needed yet. These were bought brand new by me, and everyone who's ever ridden with me can vouch for the quality of these coilovers. DO NOT compare these to the quality of Megans or BC's. These coilovers have a LOT of travel, and I never drove my car hard enough to utilize all of it.
These come with Swift springs (8kg front/ 7kg rear), can be switched around for a setup that provides a bit more over-steer. Comes with helper springs, rear extensions, and all hardware.
Fitment is for 02-07 WRX's, 04 STi's, All Foresters, and GC's with the right top hats.
They're probably the most simple, reliable, durable, and functional setup I've ever driven on. They retail for $2500 brand new...
$oLdEd
SHIPPED OBO.
Contact: Jex
Phone: (562) 246-6791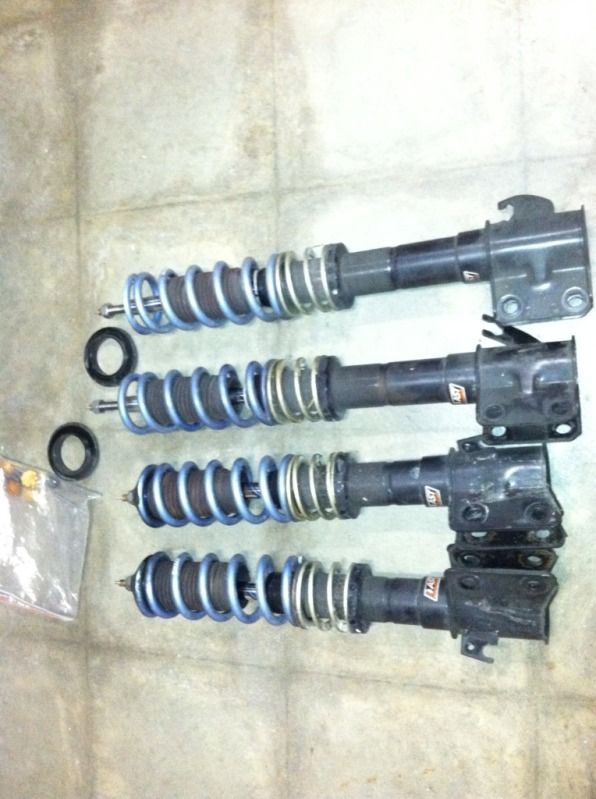 Authentic AST's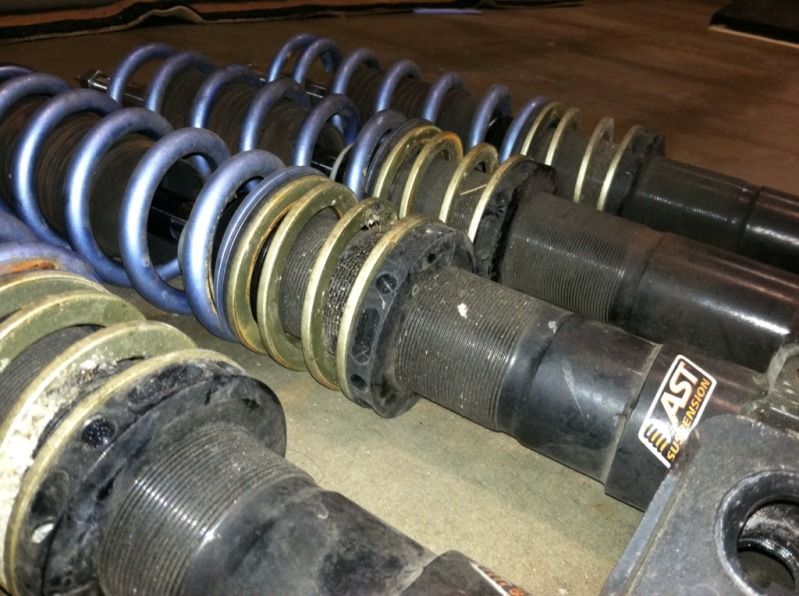 Swift Springs