Hey everybody, here is the latest build I had the pleasure of doing. My buddy Emilio has been building out his sick ass subaru for the past couple of years and from the first time I saw it I have always wanted to be a part of it. The car has been wrapped in a memorial themed for the 343 firemen that lost their lives on 9-11-01. All of their names are on the roof and the fireman's prayer is wrapped around the skirt of the car. The hood was hand painted in de la muerte. The interior has been worked over by JCCoachworks and is incredible with a maltese cross/343 emblem in the ceiling. Under the hood is a cosworth powerplant churning some 700ish hp. In the trunk I built him a box for four 10" Alpine type R and a D class amp to push 'em just like he wanted with an emphasis on flair for show. I tried to flow with the current theme the best I could with all similar materials used throughout the car including real carbon fiber around the amp. I will post a few pics and below is a link to some 90 more or so from the whole build. Enjoy!!
http://s1013.photobucket.com/albums/...8%20911%20WRX/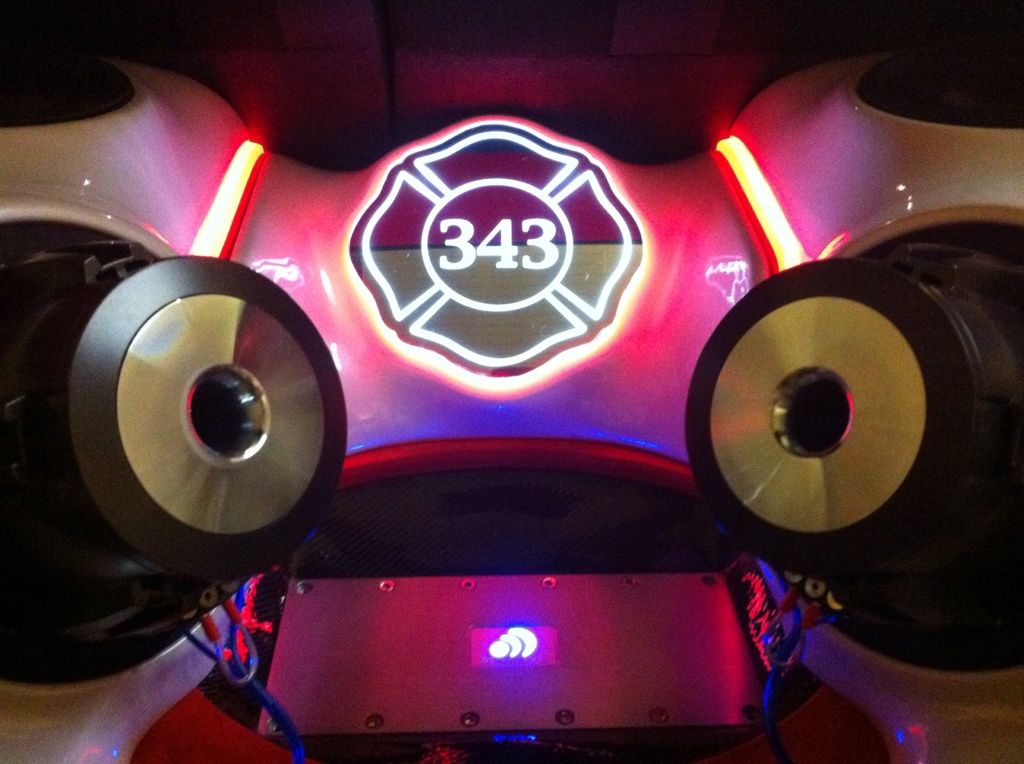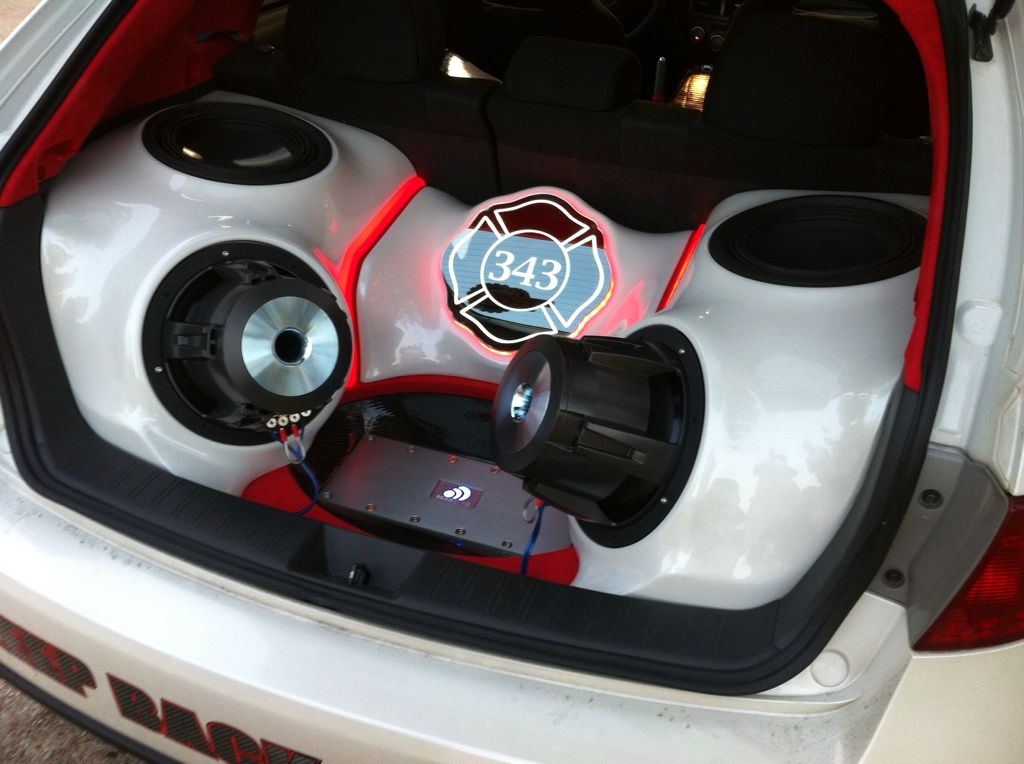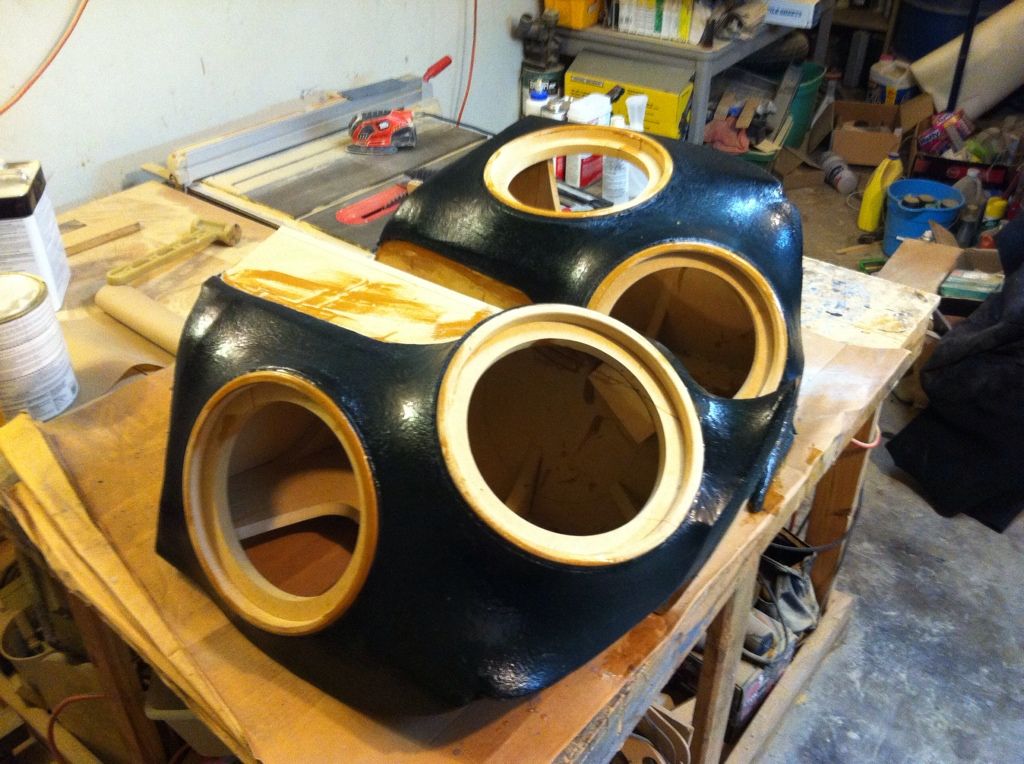 And just to make sure his ride is JDM as ****, I made sure to drink Japanese beer while I built it!