I don't know the exact size of those switch blanks, but I've used small diameter round switches before. This is from my 01 outback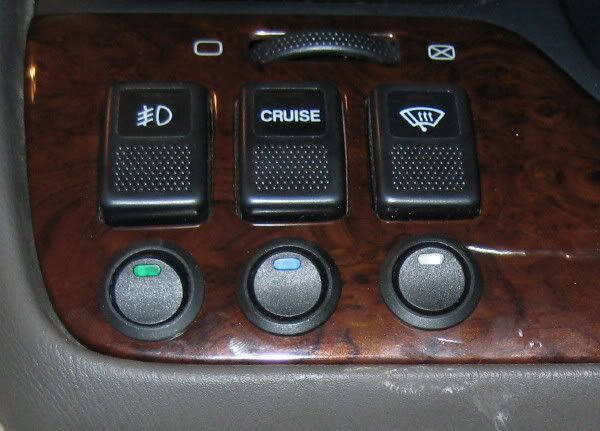 Got them at Advance Auto Parts, or maybe it was Auto Zone. They had colored LED's or no LED options. I expect they'd fit the switch blanks.
Another option would be rectangular switches that are a similar size, but a taller and narrower.
Pop one of the blank out and bring it with you to the store, then you'll know.