Just wanted to do a small review on Drop Engineering Lugnuts. They are nice and light but they change colors, and not too happy about that.
They should look like this: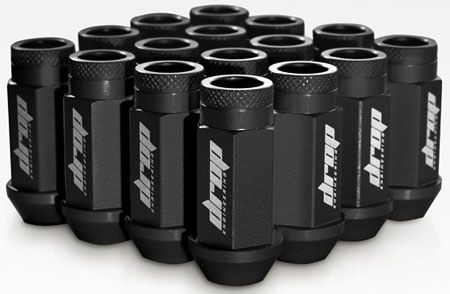 But now look like this:
Called Drop Engineering and they said they can't honor the lifetime warranty because they turn colors if you use wheel cleaner or use power tool to remove and put them back on. None of which i have done in under a year i have had them.
Other than that they don't look bad bronze now but would prefer black as they were when i bought them. And I do like that the are very light. So just forewarning if you buy these expect them to color change lol. I hate to do a bad review but this is for people to know before they buy them based on my experiences with them.