Here are some pictures of a customer that recently purchase this exhaust from us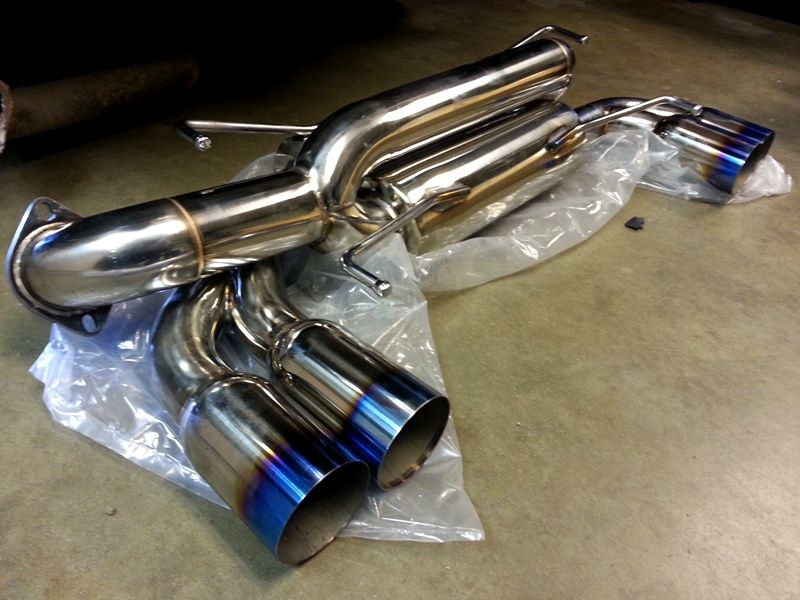 here's how the exhaust looks right out the box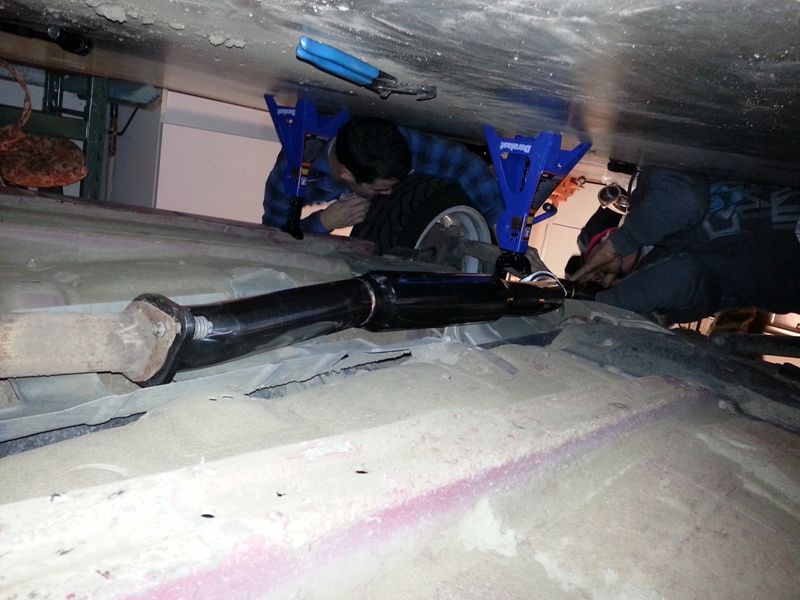 here's how the mid pipe mounts together with the stock downpipe.
you can see there is a small gap between the downpipe flange and the mid pipe. this is a good thing because this means the stock donut gasket on the stock downpipe is sitting flush into the 3"inch midpipe.
this exhaust will also work with most other aftermarket 3"inch downpipes as well. note: the factory nuts, bolts, and springs were used here.
here's the mid piping that comes with this cat-back exhaust being installed.
note: only 1 gasket (pictured above) is used in this entire cat-back exhaust system.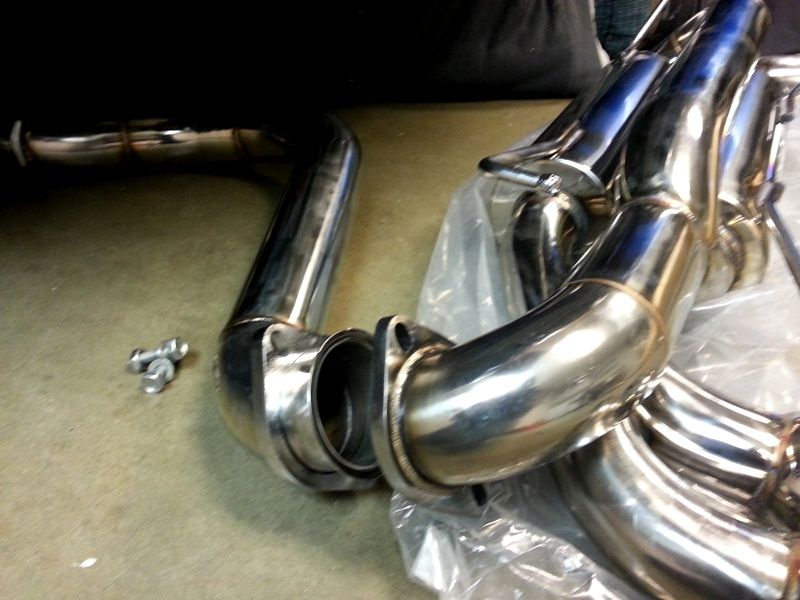 next is the "V" shaped pipe, you can see how this pipe connects to the mufflers. it has a swivel tapered flange that mounts flush with the muffler flange. (kinda like a v-band clamp works) so no gasket is needed here.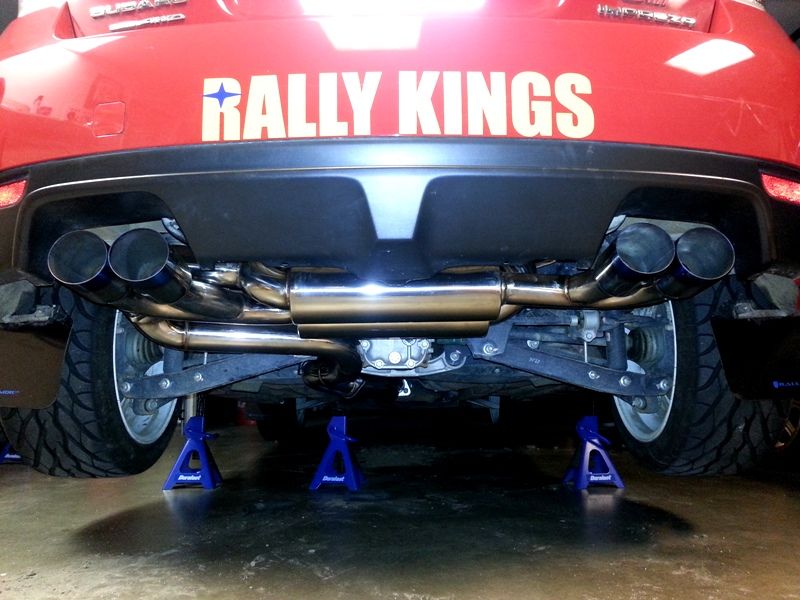 Muffler was very easy to install, just mount on to the hangers and bolt it up to the "v" pipe and your good.
over the install was very easy and can be done in under an hour with some help of a friend.
Let us know if you guys would like this exhaust too, we have a few in stock