Cross-post disclaimer: I also posted this up over at FT86 Forums.
I'm always on the lookout for OEM wheels and tires that I can repurpose for other uses. If it's an OEM item, it's available in large quantities and at lower prices than the market would usually allow.
I happen to own a BMW 335i, and we sell parts for them. The OEM tire setup for sport package 3-series cars 2006 to 2011 was a 225/40R18 front, and a 255/35R18 rear. You're saying, "Yeah? So?"
The BMWs don't come with spare tires. Instead, they come with runflat tires from the factory. Time was, these tires were terrible, with moderate grip and downright harsh ride. Things have improved a lot in the past few years, though, and the difference in ride and handling compared to non-runflats is much less.
Because lots of BMW owners mod their cars, you can find many sets of these tires on the used market, for reasonable prices.
The tire sizes I mentioned above are 1.9% taller than the stock 215/45R17 tires. That's just within my rule of thumb of staying withing 2% of the factory tire diameter.
I bought a slightly used set of take-off wheels and tires (Michelin Pilot Sport ZP) from a local 335i owner, assembled a staggered set (18x8.5" +48 front, 18x9.5" +40 rear) of
Rota D wheels
, and bolted it all together. It fits fine, and looks pretty good. (I did use a 5mm spacer in front, more for appearance than any other reason.)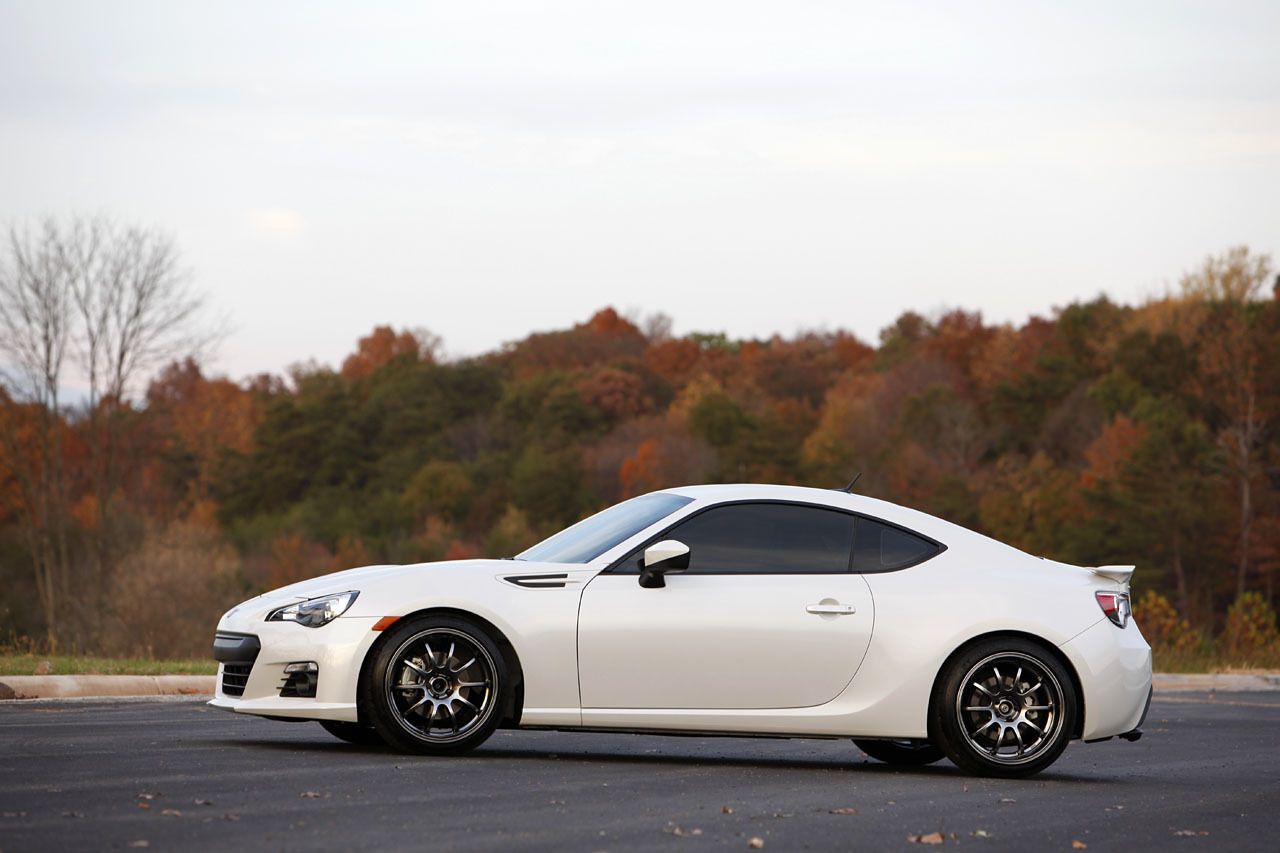 You're probably wondering about handling balance. All other things being equal, widening the rear tire by 40mm while only adding 10mm to the front will increase understeer. HOWEVER, there's the bonus that I can chuck the spare wheel and tire -- all 25 pounds of it -- to the curb, and that weight comes off the back of the car. I figure that will help some to bring back the rear-end friskiness. If that still doesn't do the trick, I'll work some with aftermarket sway bars to restore things. (I haven't got the chance to fling the car around much yet, so I don't have any subjective feedback to offer at this point.)
The new wheels and tires are a little heavier than the old ones. The stock wheel/tire was 41.4 pounds. My new front 18x8.5" Rota D with attached 225/40R18 is 44.6. I didn't weigh the rears yet, but they're probably five pounds more. But again, I've left the 25-pound spare in the closet back at home.
That rear Pilot Sport retails for well over $400 each! I paid less than the price of two new tires for an entire set of four, plus I've got wheels I can sell or keep to use on the Bimmer...
Summary: Good used BMW tires can be had for relatively cheap, and they'll fit on your FR-S or BRZ. They may not be the perfect handling setup, but if you're looking for a staggered front-to-back look, these work nicely.
--Dan
Mach V
FastWRX.com