Up for sale is my 1992 Subaru SVX. It is an LS-L, which is the top of the line model for this car.
It's a pretty rad ride, due to it's weird window design. I'm not going to go in depth about how it was designed by the same man who did the DeLorean, or how it's rare. It's a car. It's a Subaru.
Here are some specs (from 1992):
Engine: 3.3-liter 24-valve 6-cylinder horizontally opposed
Horsepower: 230 @ 5,400 rpm
Torque: 228 @ 4,400 rpm
0-60 MPH: 7.3 seconds
1/4 Mile: 15.4 seconds @ 92.5 mph
Top Speed: 153 mph
Mileage: 17 / 25 mpg
Weight: 3,580 pounds
Automatically selects between Power and Economy modes based on throttle input. Power mode upshifts at higher engine speeds for increased acceleration
The SVX has three main faults:
transmission failure (I have addressed this with a transmission swap out of a 1998 Subaru Outback. This means stronger gears, 4.44 Final drive which means better city mileage)
wheel bearing failure (The car needs the rears replaced)
Warped rotors due to weight of car. (I do believe one of the fronts are slightly warped)
This is a 21 year old car, so it's not pristine, but it is in very nice shape.
Exterior Defects:
Paint missing from rear bumpers
Paint missing from front bumpers
Spider cracks on the front bumper
Door dings
Passenger front fender dented.
Interior Defects:
The suede could use a cleaning
Carpet is stained (from being 21 years old, but I have done my best to clean it)
center console button is snapped, but can still be opened.
Rear speaker shelf needs replaced (I have a pristine one that comes with the car)
the drivers seat leather is split on the buttocks area, and the left side of it from wear/tear.
Drivetrain:
AWD
181k miles and will NOT be climbing. The engine itself runs fine. Has normal Subaru piston slap due to being old.
I am unaware when the timing belt was done (I've had the car since 163k miles)
Transmission/rear diff replaced with a remanned 4.44 transmission. (Rebuilt by Subaru in 2008, so accounting for 20k miles/yr...80-100k miles on transmission)
Left Axle isn't seated entirely. Sticks out maybe half an inch. I have spare axles to fix this.
THERE IS NO UNDERBODY RUST.
Suspension:
It could use new tie rod, both inner and outer.
Wheels:
Has some random 17' wheels on them that are badly curbed / scratched.
Tires:
235/45/17 Maxxis MA-V1's. Less than 3000 miles on them. Comes with a 5th tire just in case of a blowout.
Hood struts are blown (common), so they would need to be replaced.
Trunk struts are blown as well, but the trunk does not fall if opened all the way
Trunk does NOT have a lock cylinder. The cylinder was broken when I bought it, but it didn't bother me to use the trunk release inside the cabin to open it.
Check Engine Light:
Car has a check engine light for the front knock sensor. It does not affect the driveability, but I do have a OEM knock sensor included with the car.
Transmission Code:
It does have a blinking power light for a transmission error code, but that is due to the QUICKSHIFT shiftkit I have installed to firm up the shifts.
Exhaust:
Simply put, it doesn't have one. The resonator on these goes bad commonly, causing a really annoying buzzing noise (as if you had bees in your exhaust), so I chopped it off after the cat. The car is needless to say..LOUD. I do have the stock piping with resonator I can include, should you want it.
Audio:
The radio works fine, but it's a 1992, so it doesn't read burned CD's. The car came equipped with two antennas, one power (exterior) and one interior. The exterior one was broken prior to me buying it, so I removed it. Can still listen to your radio stations.
Overall, I love the car. I have since moved on to an Impreza, leaving me with no room to store the SVX. The car itself is located in Clarksville (and that is where we'll meet for test drives, should you be interested)
I can be reached by either email or phone. 812-Two0seven-5three94. My name is Charlie.
Thank you for looking!
$1000 firm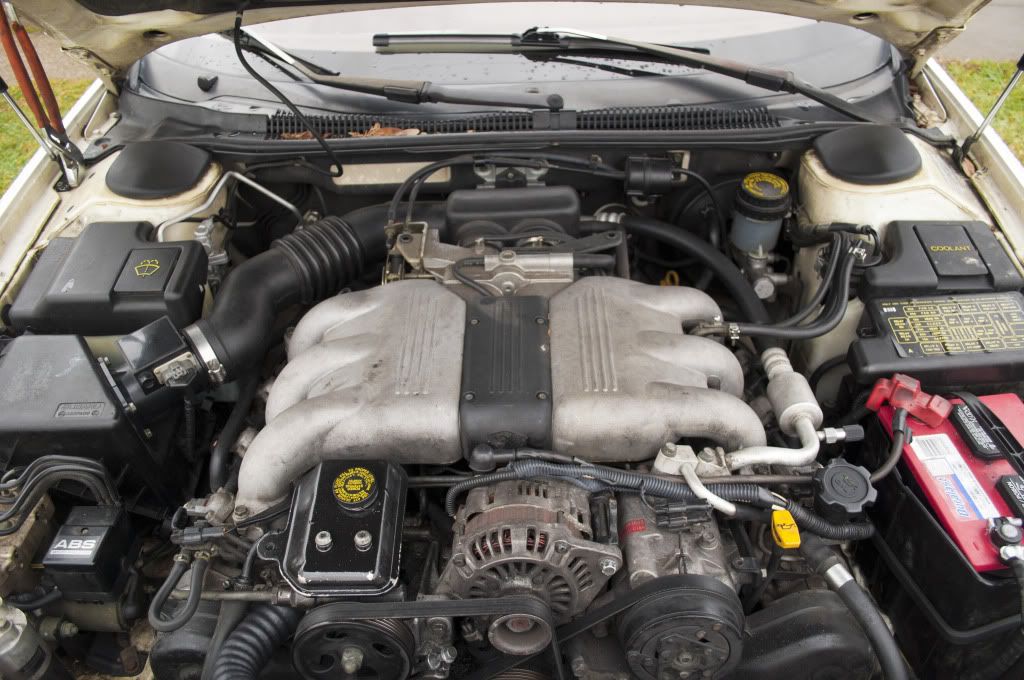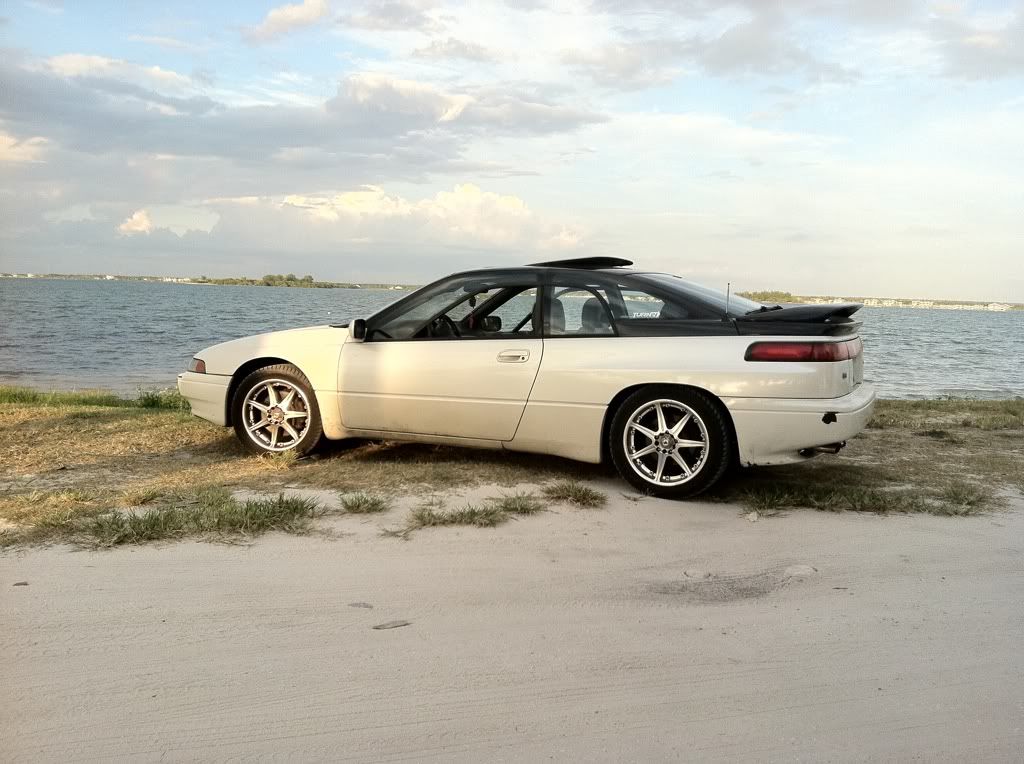 Here you can see the rear bumper paint missing:
Interior(as you can see..the suede is dirty)