Well, its time i part ways with these, as i have no use for them at the moment. That being said, on to the sale.
2 Seats, both REAL, FIA approved.
One is a Recaro Pole Position, Fixed back.
Condition is about 8/10, small stain and a little hole in one of the pad inserts.
It comes with side mounts and base which is a fixed base, fits 02-07 GD. i had them in my RS, it was so-so, but the base does fit. so i would imagine it would fit newer models as well. I would like to add the base for this is for the
passenger side
.
I am 5'10 190, this seat fits me just fine, and i have had friends who are as big as 6'4 250 sit in them with ease, and be comfortable. I have a 34' waist and my shoulders are about a 44 if that helps with the fitment.
Next i have a one Sparco Corsa 2nd Gen, Fixed Back.
This also in excellent shape, it has a small tear in the fabric on the left bolster from getting in and out of the car. i solved this with gorilla tape. has been fine
since. This seat is smaller and has higher bolsters than the Recaro, that being said it wont fit everybody. As stated before i am 5'10 190 and if you are any bigger, dont waste your time. This seat also comes fixed, no slide rails, side mounted to a base which fits 00-07 GD (as said before).
BUT This base is driver side.
PRICE: I am assuming that i would be selling these to different buyers because they aren't matching. I will do so, but i will not separate the mounts and bases unless both parties agree to do so. they come with the seat purchased.
Recaro i am asking 650 + shipping and PP
Sparco i am asking 600 + shipping and PP
edit: price drop, seemed a bit high.
Remember, these come with all hardware, side mounts, and the base mount. I am flexible, but i am going to hold firm on these prices.
PICS
----
Sorry for the delay, i couldnt find my cable.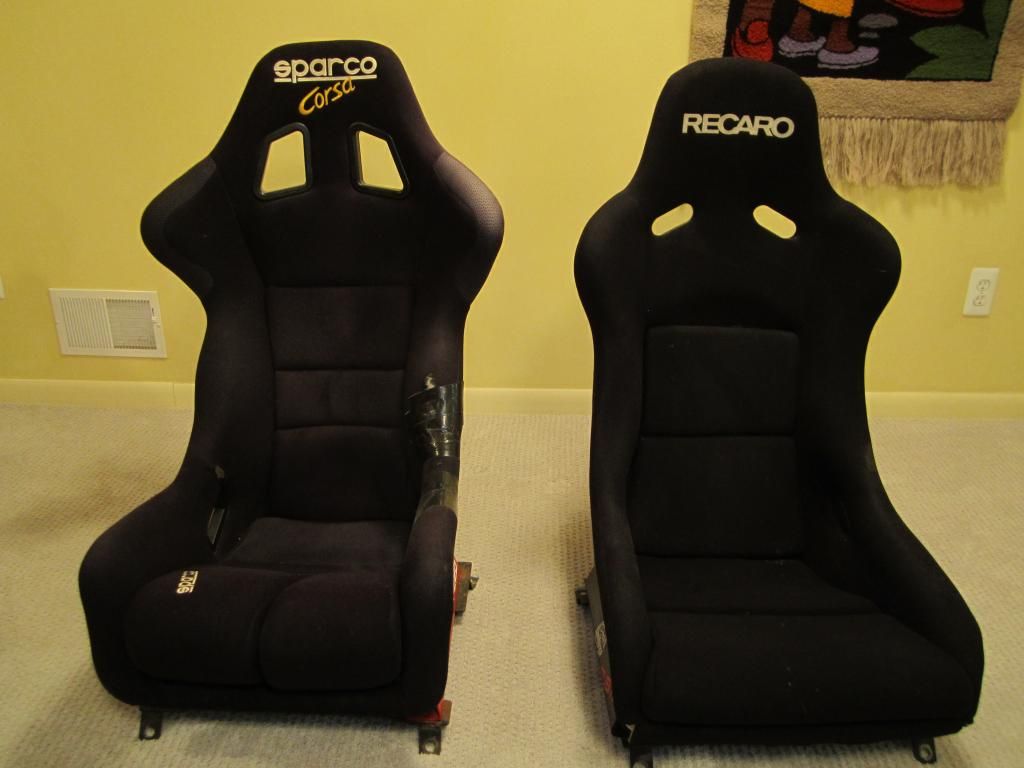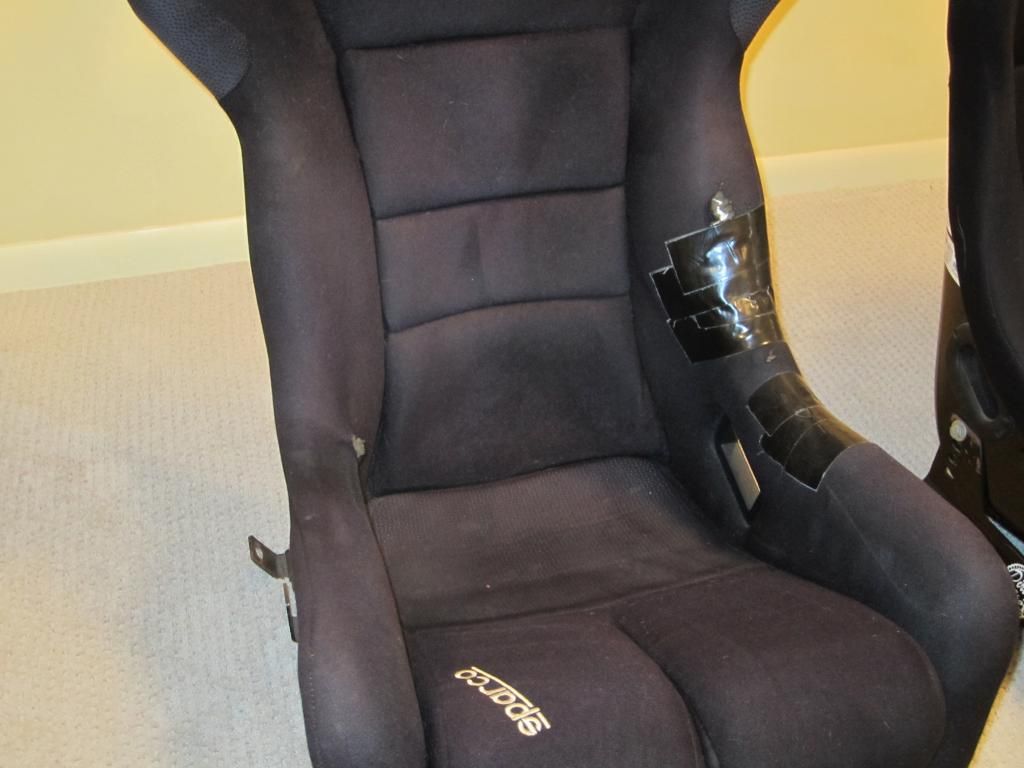 I will trade both for a WORKING 2.0 long block. NO KNOCK.