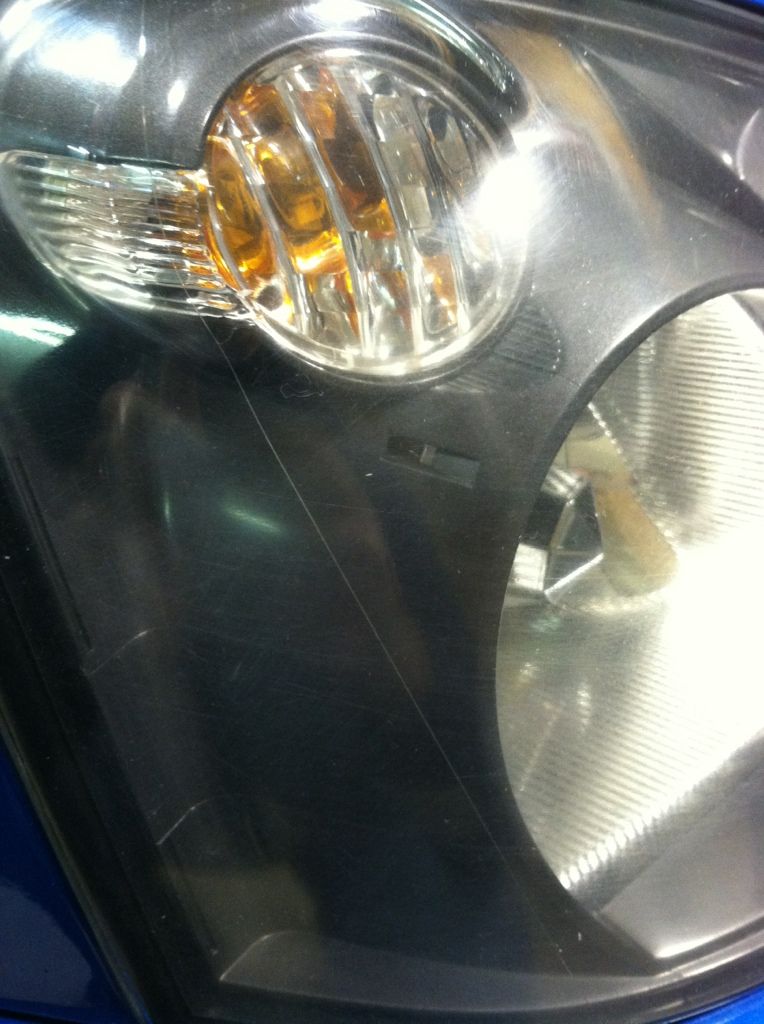 (Sorry for the crappy iPhone pic.)
There's my passenger side. I have one of the drivers as well if you need it.
Anyways, that's what I meant by it was kind of a square. I think it would be a lot easier to just get the reflector, and cut off the tab then use tape or glue to mount it.
Quote:
Originally Posted by
burkart
do not drill into your headlights!! you need to search for "clearing corners how-to" - which shows how you:
-remove headlamps from car
-bring into workshop: unscrew the mini screws in the back of the lamps
-bake in oven for 3 minutes to loosen headlight adhesive
- separate the two halves of the headlamp assembly (careful- it will be hot!)
- now you have three parts: the back, the front and the middle
- add reflector in middle "shroud" piece


make sense?
He's adding the side reflector, not the middle (not that it really matters, same idea.)
Either way he's going about it right, (at least I don't think) he was planning on drilling the outside of the headlight, but opening them and making the mounting point to add the side reflector.