I was basically asking about how it gets into the airbox.
But I was holding back. The real reason for my question is this.. There is a company that makes parts for mini coopers... Called Defenders of Speed (DoS) They make an AWESOME intake.
If there is a pre-cut hole in the fender, maybe it would be easy to mod one in there? in the mini's they grab air from the cowl. Which is pressurized at speed. Makes a whistle under WOT. Sounds exactly like a supercharger.
Here is the intake on the car: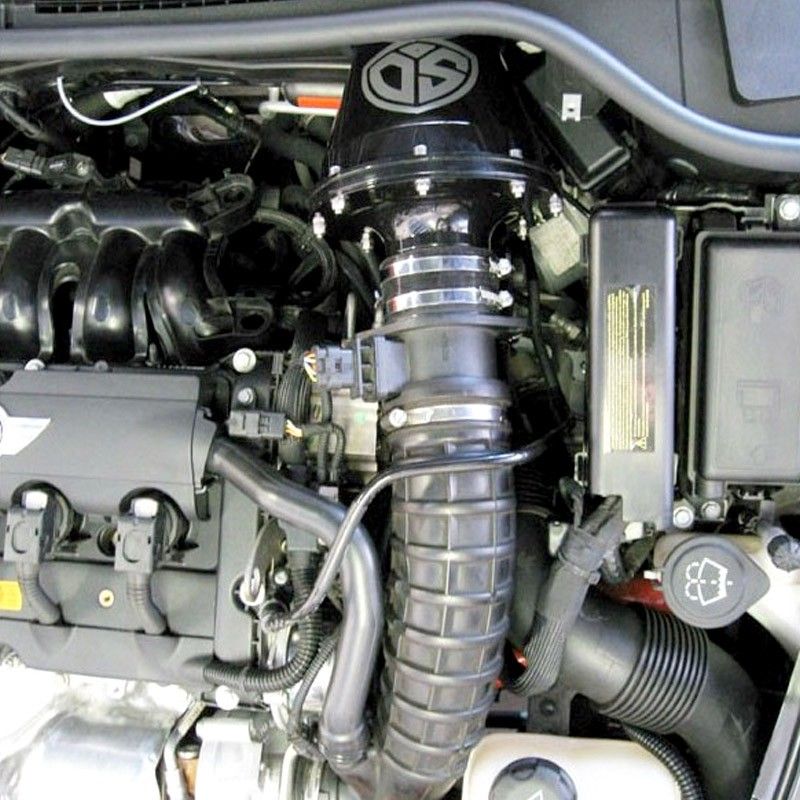 Here is the piece that attaches to the cowl wall:
It has a K&N style cone filer in the black piece.