For sale:
WEDsport SA-90
17x7.5
+45
5x100
Wrapped in 215/45/17 Goodyear Eagle GT tires with more than 75% tread left.
The bad-
One rim is bent (not visibly), but it is straight and runs perfectly fine. It has been balanced, to correct this and is unnoticeable when driving. I have been on them since July of 2011.
no WEDsport decals, but you can order them.
Small nicks on the rims, but no actual curbage
Pictures do not show the current tires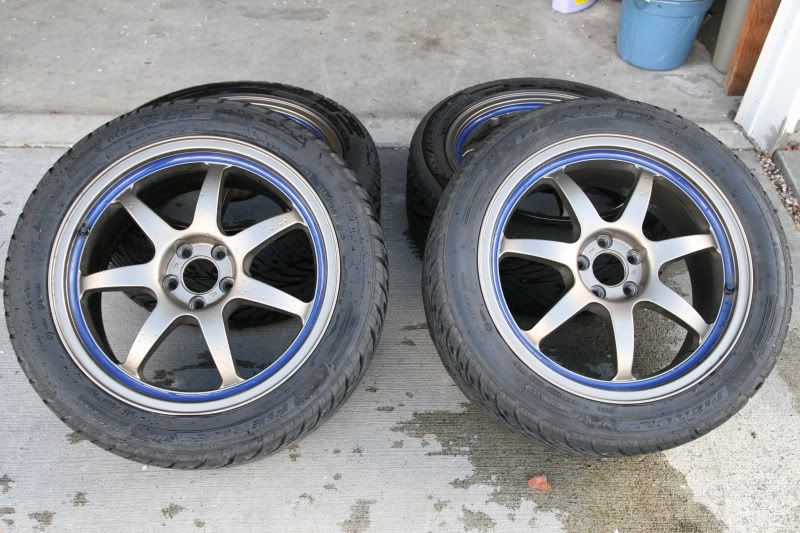 I will
not
sell the rims and tires separately.
Located in Vancouver, BC, but can drive to Seattle or ship from WA!
$650
OBO with the tires. Shipping and Paypal is at the buyer's expense, and will be shipped using the cheapest method w/tracking possible.
I'll consider trades for anything gold! (specifically RS 5 spoke rims)