I got the Nameless Axleback put on today and all i can say is WOW. Sounds amazing. Like i stated earlier in the thread i went with the muffler delete with 3.5" staggered double walled tips and they look amazing.
Here are a few pictures of the axleback itself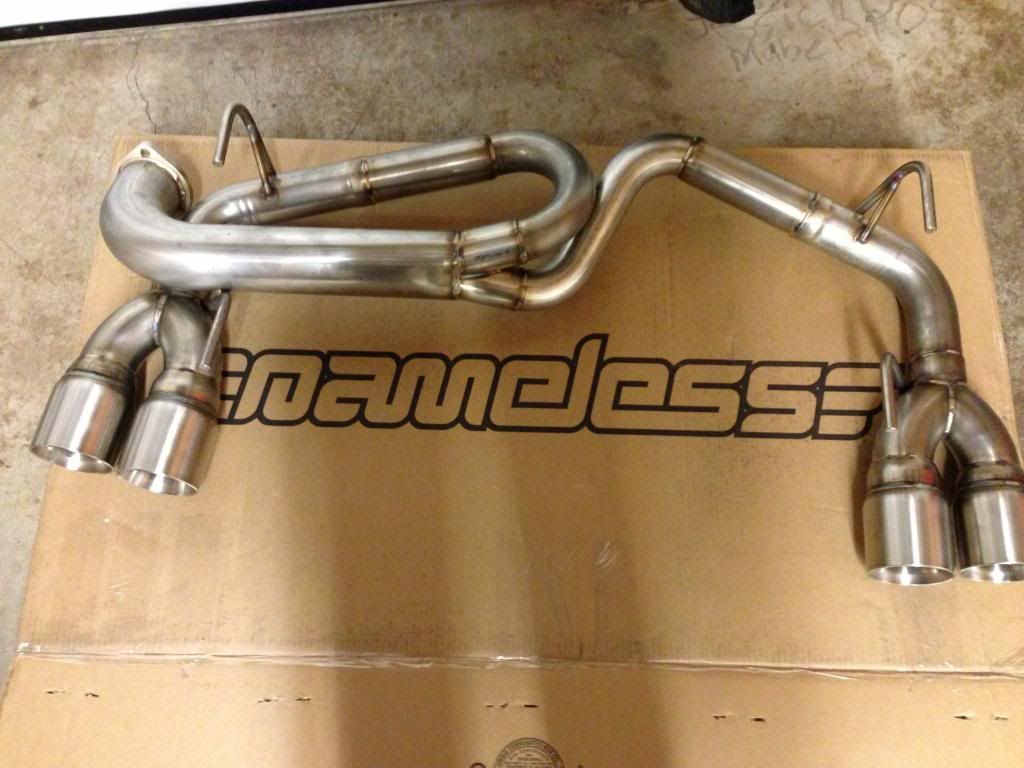 I will have more pictures uploaded within the next day or so of the exhaust on the car. Meanwhile, here is a video for comparison.