Well, i finally bought another GC8.
I previously owned an STM coupe, and i absolutely loved the car:
http://www.rs25.com/forums/f145/t180...st-subaru.html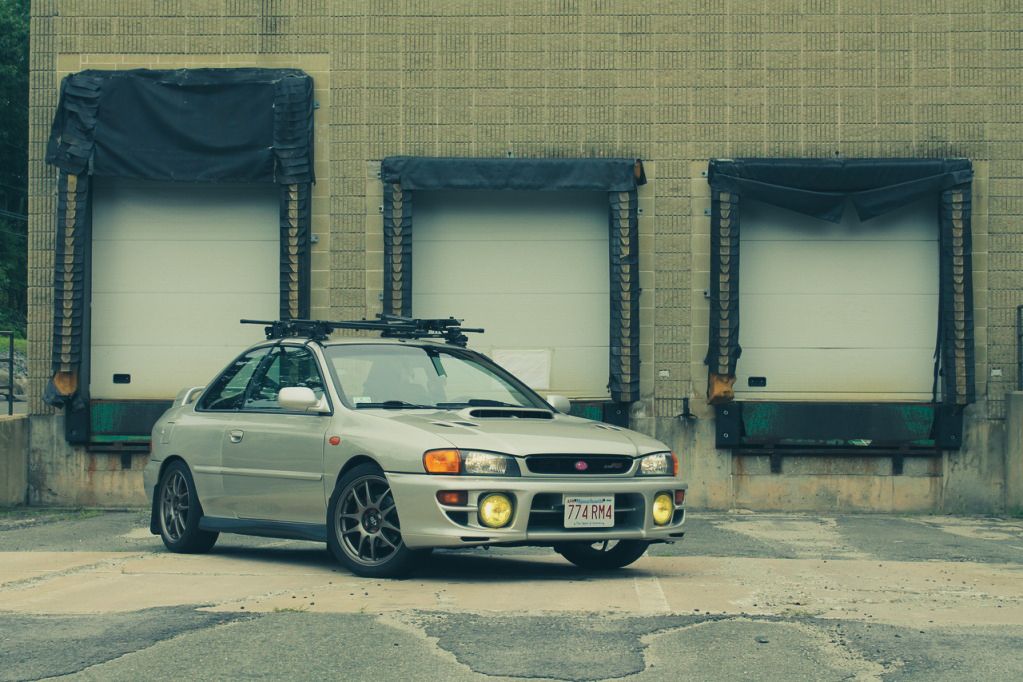 After about three other cars I ended up with a MKiii VR6 GTi that i took to college.....
........well i sold my mk3 and bought this beauty: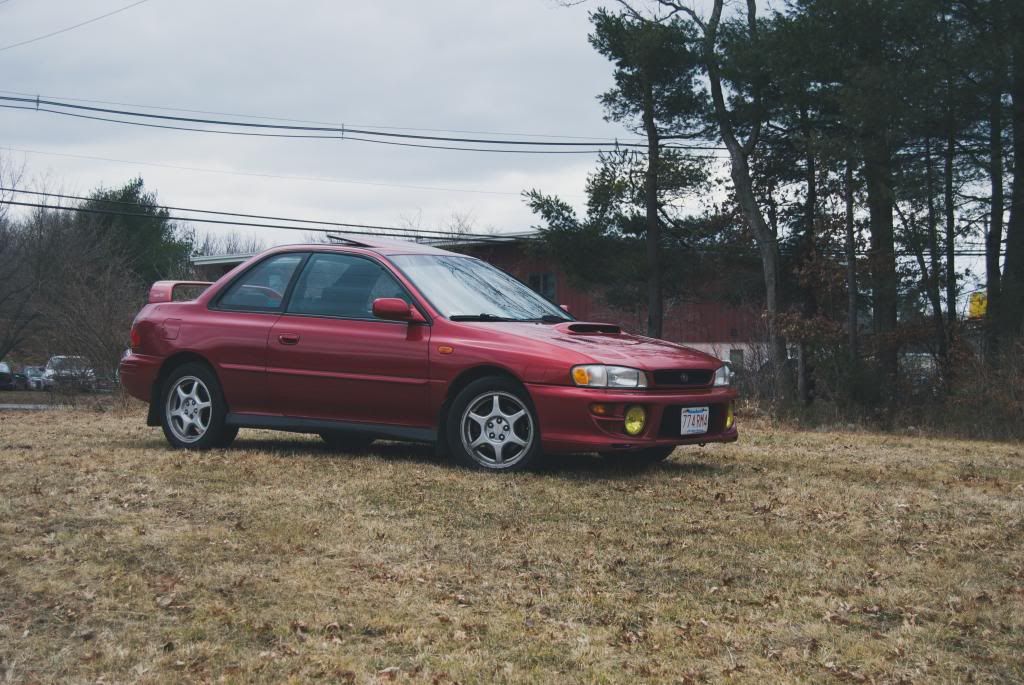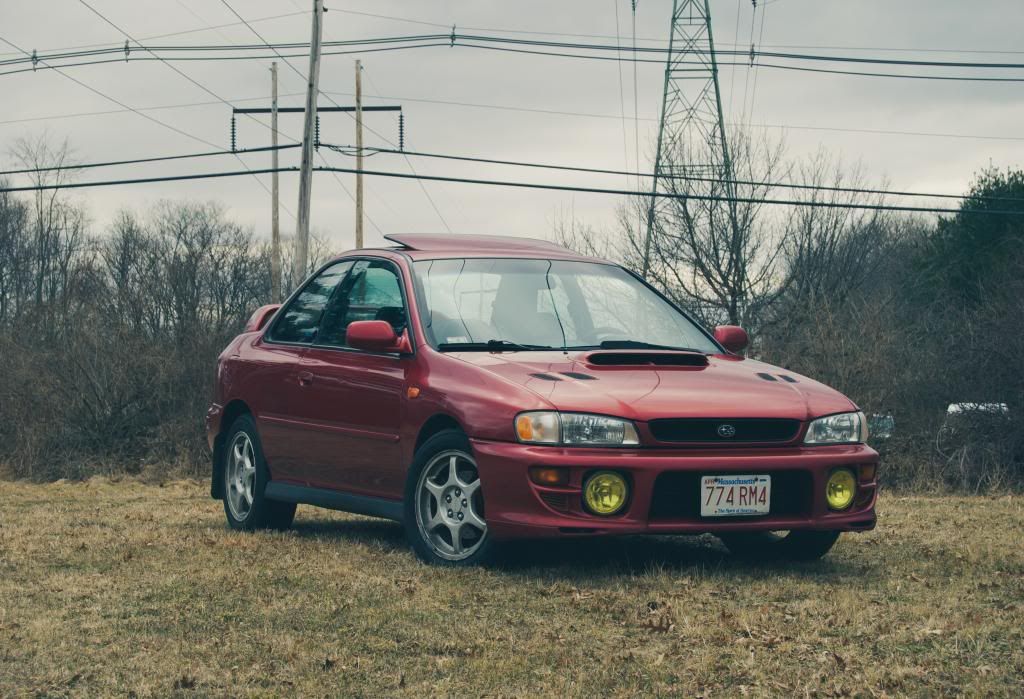 The car has a lot of maintenance and is VERY stock.
Underwent total rust removal of the rear quarters and sunroof ~2 years ago.
It has 168k.
Maintenance
-Catalytic Converter 140k
-Fuel filler neck & sensor
-Timing Belt & water pump 140k
-Clutch and slave @ 100k
-Driver's window motor
-Center Diff had issues and was replaced at ~95k
Mods list (very small)
-Pioneer touch screen double din NAV/Radio
-WRX Momo Wheel
-Lamin-x yellow fog film
-SPT Performance gauge pack
Needless to say I'm VERY happy to be back in a GC and glad to be back on the subaru forums