So all the work done has been on a 2007 impreza 2.5i with 106xxx kms!
Decided to start wiring and installing my gauges(oil pressure & volts for now).... Wiring and installing went well... But run into a problem that sent me on a wild goose chase and caused a lot of grief!!
During the installation found a green connector loose from witch I thought was its mate( assuming I might have disconnected some how by accident)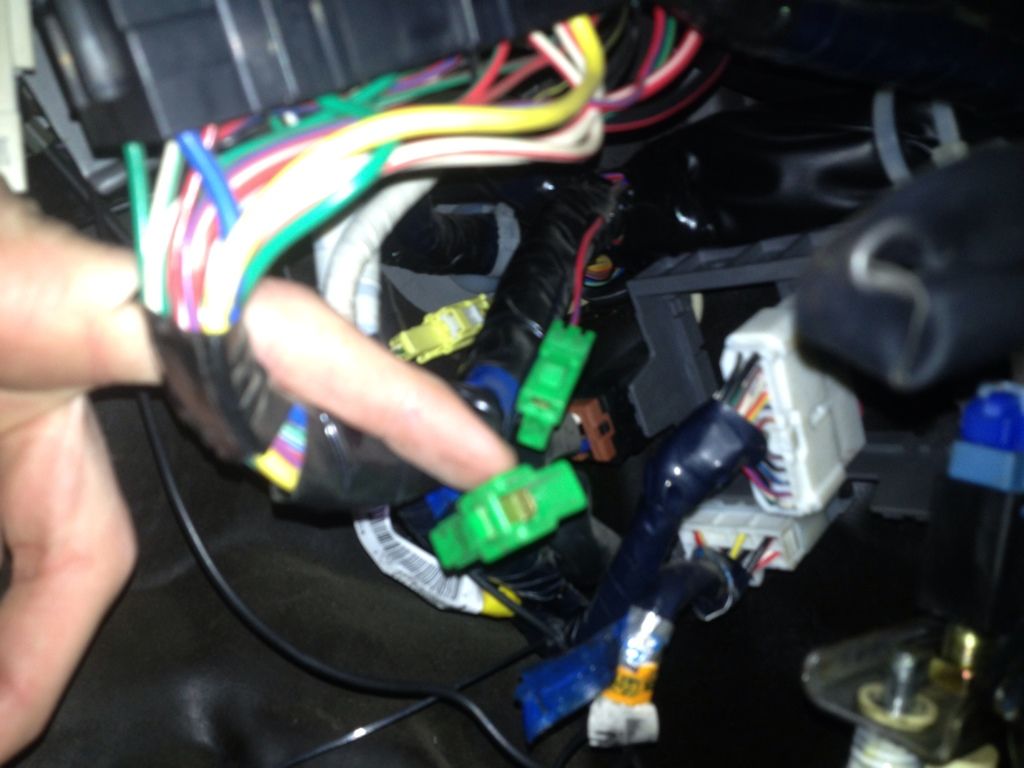 so I re-connected the connector ... Thinking nothing of it... Moved on the testing my gauges and how cool they look lol
Once I turned the key to the ACC... Noticed my check engine light flashing rapidly.. And could hear my cooling fan cycling on and off over and over!!... Hhm didn't know how that could have happened with using a 20a Clock/mirror fuse... And 10a fog light fuse....
So I attempted to start the car and it wouldn't turn over... It was struggling to crank let a lone start... Pulled out my trusty little scan tool and pulled 7 DTC's
P1518- starter switch circuit(OFF)
P0851- park/neutral switch input circuit(low)
P1152- oxygen sensor range/performance problem(low)
P-1153- oxygen sensor range/performance problem(high)
P0502-vehicle speed sensor A circuit low input
P0503- vehicle speed sensor A intermittent/erratic High
P0140-o2 circuit no activity/detected (B1S1)
These are the codes I pulled after connecting the green connector under the dash behind the fuse box....
Caused all kinds of problems for my Subie....
Has anyone ran into the same problem and know what this connector does!!!!
The vehicle is fine now all codes erased no drivability issues or anything just curious to this issue I run into!
Cheers
Jonathan