And my first mod, some better halogens for the headlights. I used Sylvania ZXE halogens from Pep Boys (I hear they carry great stuff!)
Ok before I get flamed, yes, I've read Daniel Stern's website. Yes, the bulbs I bought aren't the best, and there is the argument that all H11 bulbs will output the same amount of light no matter what brand they are. I figured that this was a fine way to go until I do an Osram H9 conversion (eventual goal).
The bulbs. Yes, they're coated blue, and yes, there is the argument that they output less light... but I'm going to take my chances. These were the brightest bulbs Pep Boys sold, so heck, let's give them a shot. I cleaned them with alcohol and polished them with a microfiber towel to eliminate any oils that may have been on the bulb. The bulbs appeared to be an open-box return, so I didn't want to take chances with some other jackwagon's finger oil on it, ruining my halogen.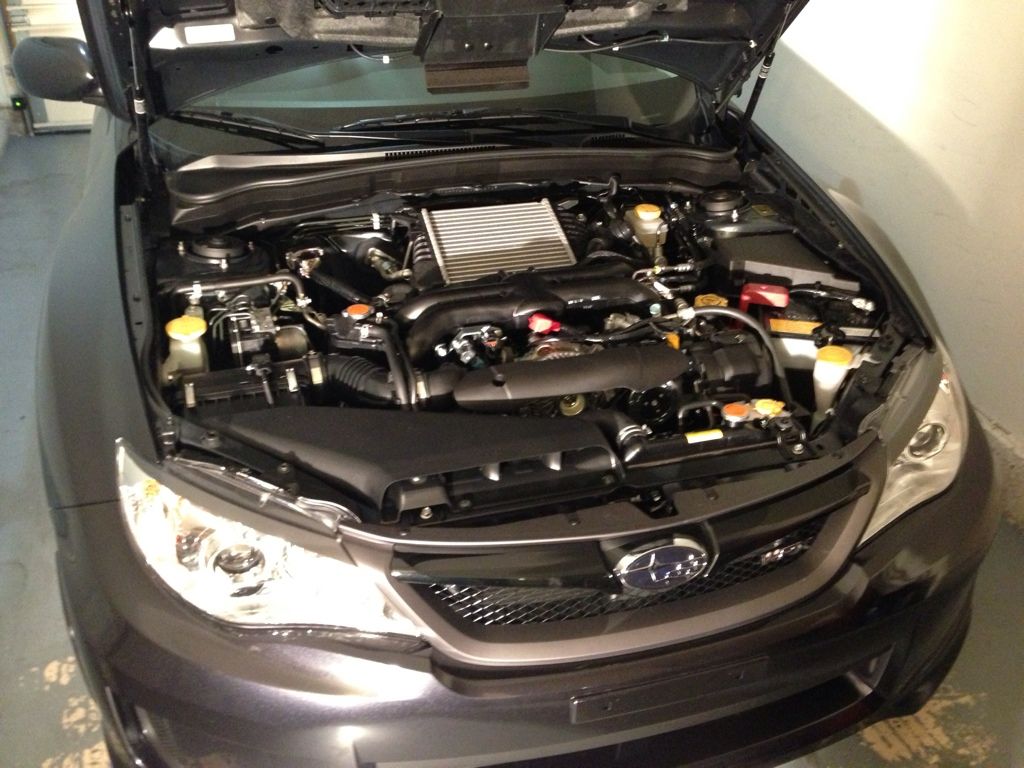 Ready for her first molestation
Simply remove the expansion screw that holds the winshield fluid filler in place.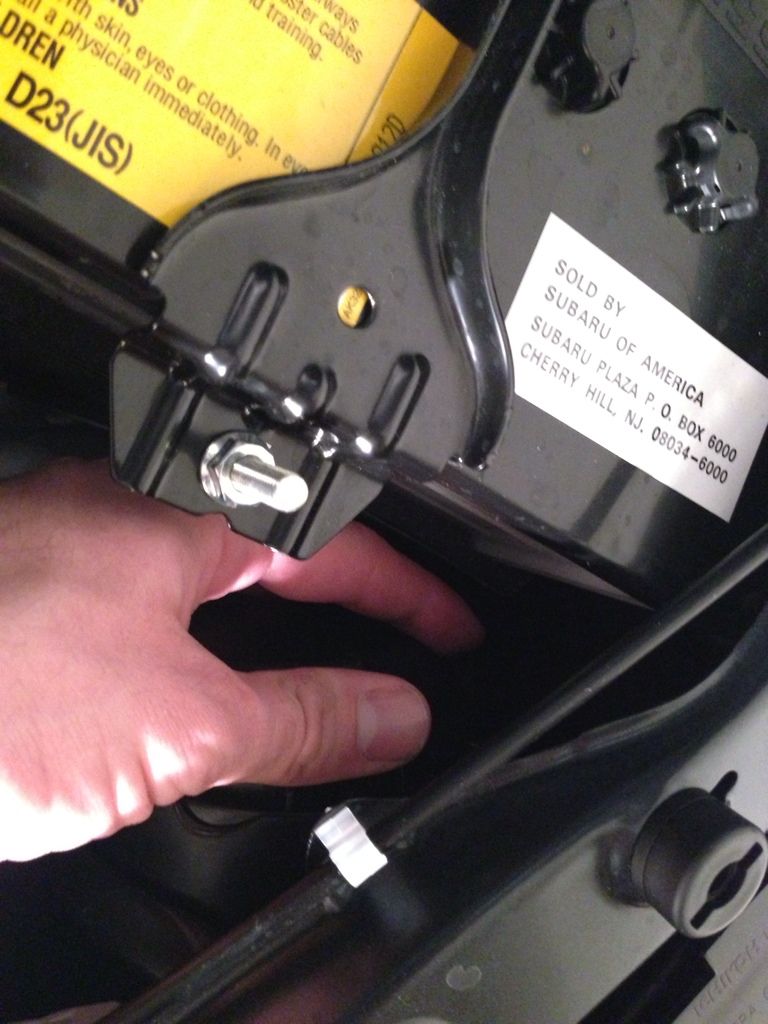 The fluid filler flexes out of the way to allow you to unscrew the headlight sealing cap.
Once the cap is removed you can access the bulb.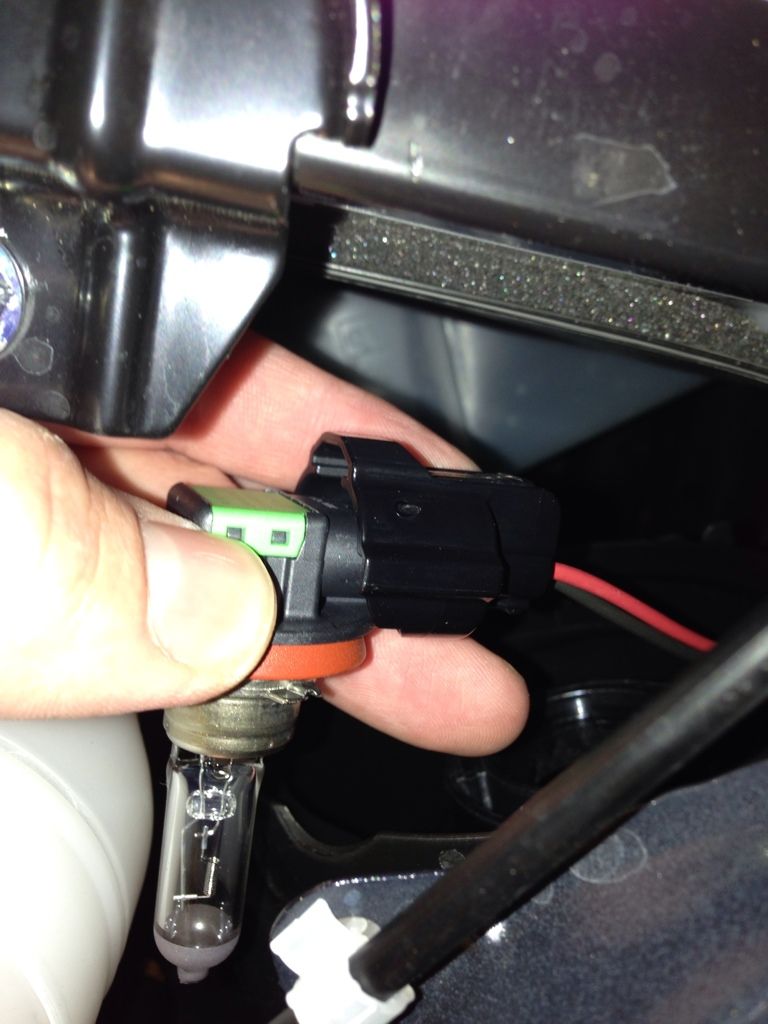 A 90 degree turn, followed by a light squeeze on the end of the plug, and the halogen pops right out.
Pop the new bulb in and test it out. The left side of the picture has the stock halogen, the right side has the new Sylvania ZXE. If you squint and look hard enough, you can see that the color temperature of the new bulb is a tad cooler (i.e. less yellow) than the stock bulb on the left. Ok, the camera doesn't capture the difference but believe me it is different.
And for the other headlight, we have to move some things out of the way. Like the factory intake. Unscrewing...
And off it comes
And now there is some room to work