For sale is the rear suspension upper rubber spring seat. It's for Impreza/WRX style suspension from '02-'05. I'm certain that it fits earlier and later years, but I am not sure, so please verify. I believe it will fit '97-'01 and '06-'07 Impreza based models, but I am not sure.
I bought these for my rear 2002 WRX suspension, but ended up going with STI style top hats, so I didn't need these. They fit between the WRX style spring and the WRX style top hat. I have two, brand new and never installed. One package was opened for pics. Part Number 20375AC030, OEM Genuine Subaru part. $20 for the pair, shipping extra.
It is Item #5 in the diagram!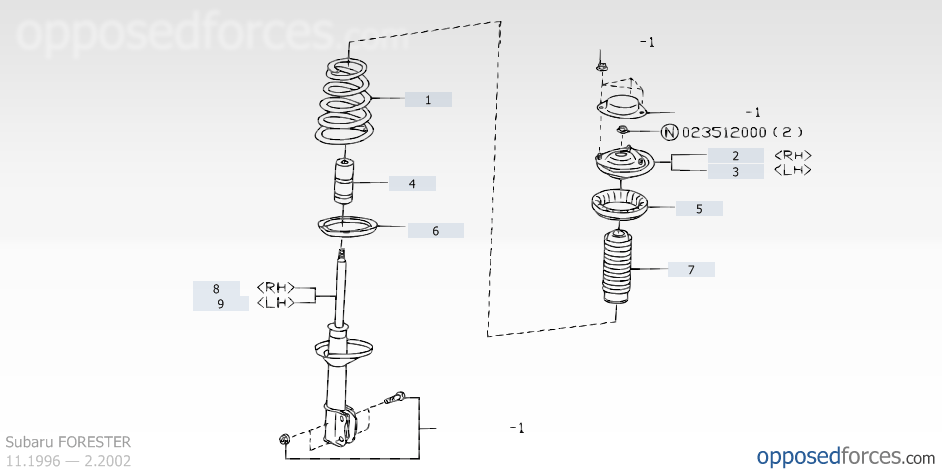 ~Dan