First off, I know I am probably not the first to ever do this, nor do I think this is perfect, but it works for me. I have wanted a dash cam due to the obvious reasons trending on the dash cam threads but realized after researching that they are all pretty cheap quality and often times overheat, stop working, do not recognize SD cards, etc., unless you spend $250-$300. I already had the GoPro Hero 2 laying around and figured I could save money for a little inconvenience (lack of loop recording). I started playing around with using my GoPro as a dash cam and realized the only thing that bothers me is having to reach up and push the button to start/power/record every time. Then I came across the WiFI BacPac. I purchased it for $50 off of Amazon and downloaded the free GoPro APP on my iphone. I can now have complete control of my GoPro from my phone. I can power on/off, record, preview what the camera is looking at, and change any settings you want. You can also delete video clip from your phone instead of hooking it up to the computer. This was my work around for loop recording. Just thought I would share the steps I took for completing this. In the future I may hardwire the GoPro so that I never have to charge it.
1. All the pieces I used
2. Connect WiFi BacPac to the Go Pro and Update.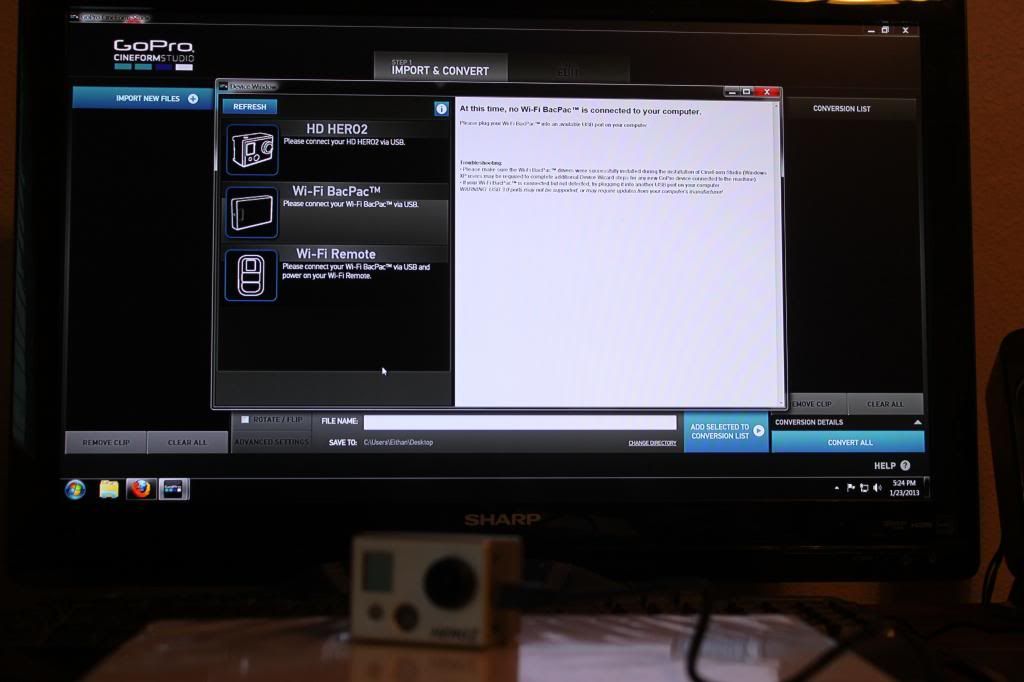 3. Go into wifi settings on GoPro and select phone/tablet.
4. Go into phone settings and select the GoPro
5. Now you can open the GoPro App and play with the preview and settings. Go to Up/down and switch it to down.