275's on an STI...NO PROBLEM!
Cutting and trimming of the skin are the first steps...measure twice, inspect, measure again THEN cut.
You'll have to cut the inner liner accordingly so that you can weld it back to the skin to re-create a solid QP.
Tacking it in place then going over it to be filled properly takes time, it's a timely process.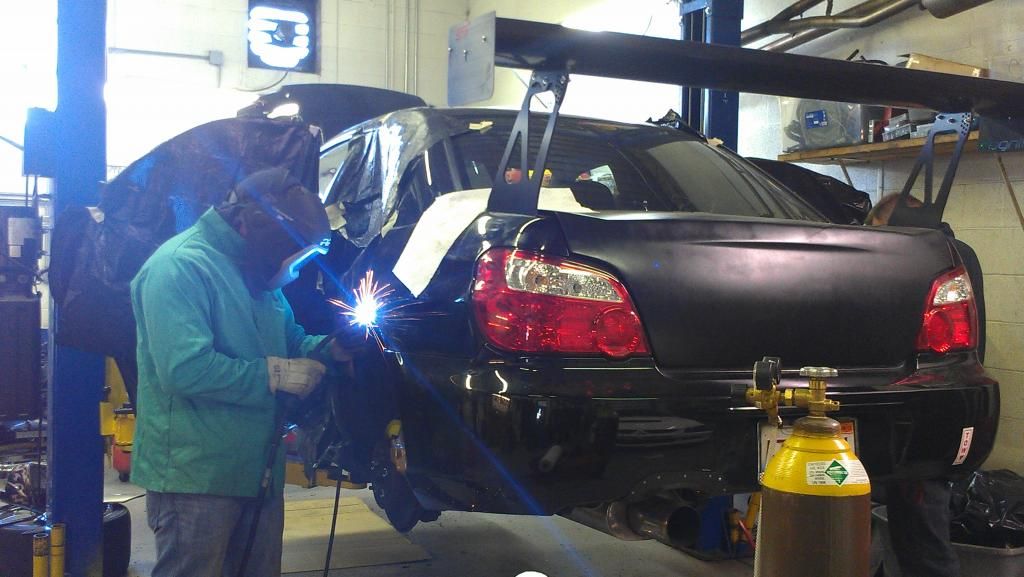 Grind off the residual so that you have as smooth as a seem can bee.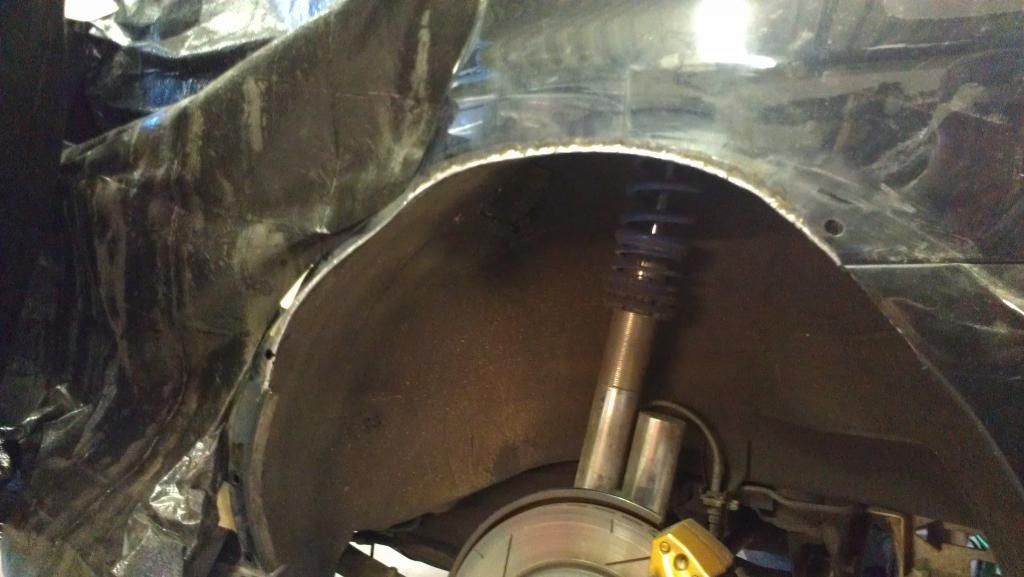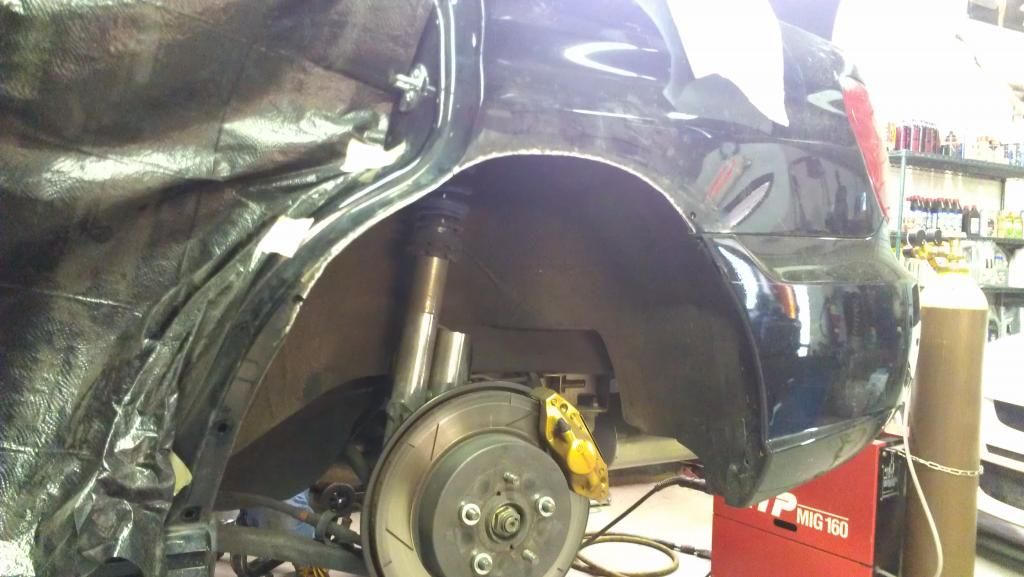 We're doing a two step sealer. The next series of picture I'll post on the QP will reflect that.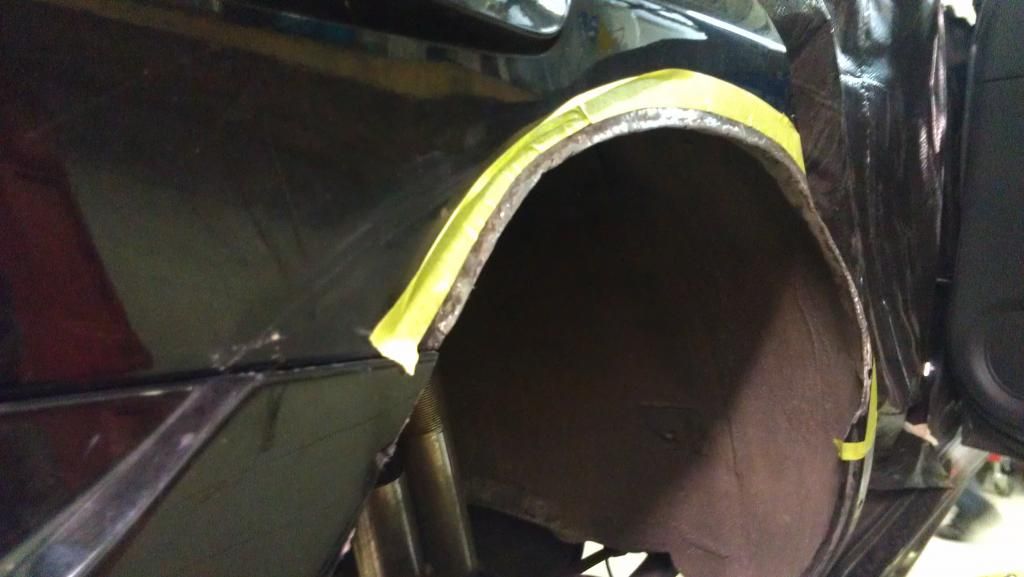 Not only are we using a seam sealer (as pictured), but an epoxy as well (no pictures unfortunately). The seam sealer helps to fill in the area of the welds but it's not as smooth as one would love, it does prevent the tire to be mauled just in case it were to ever rub.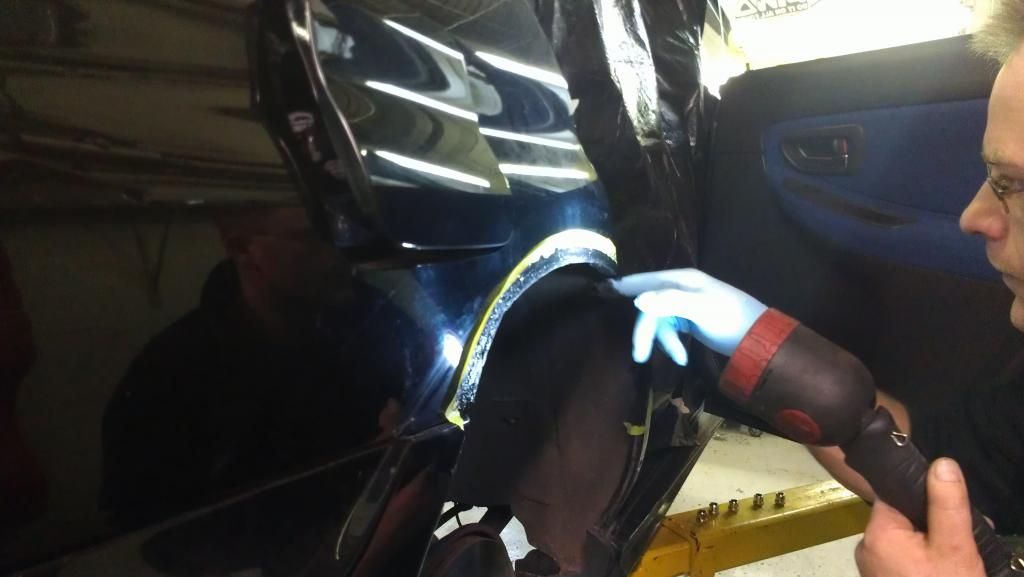 The epoxy is to create a virtually smooth finish. This is so that when the over fenders are installed the backing sealer has as much contact and surface area as possible...just in case. The last picture reflect how uneven the surface can be.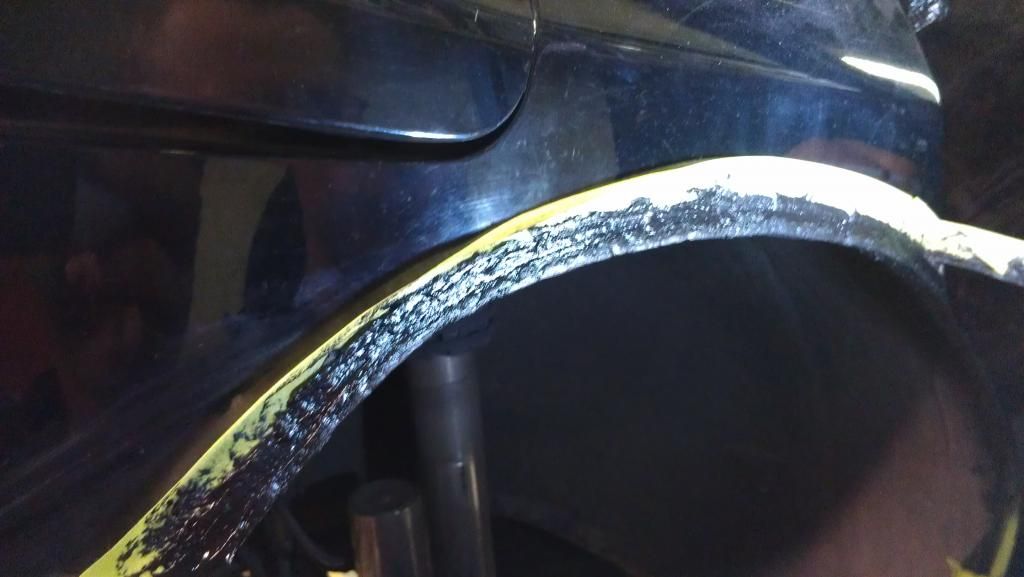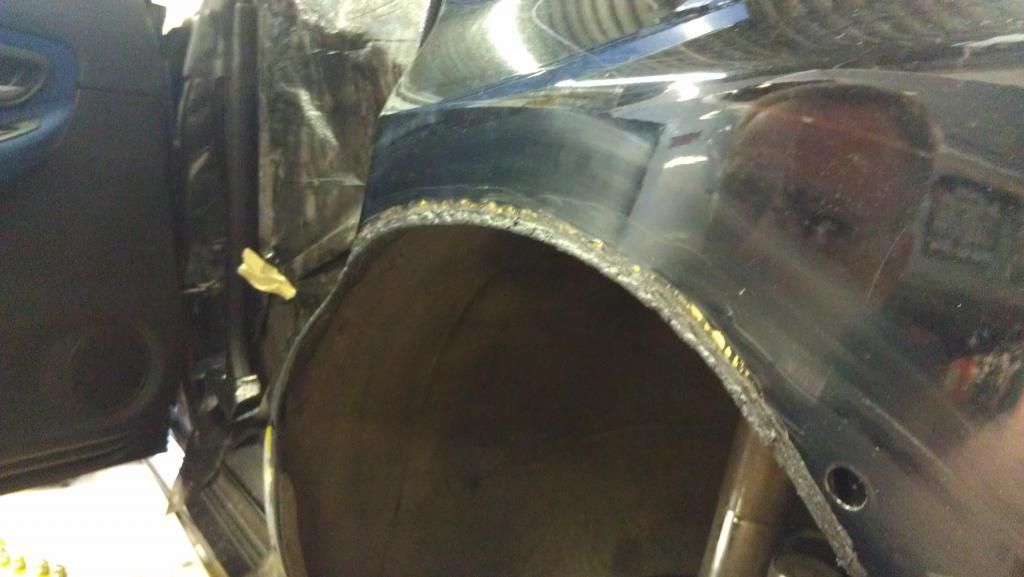 -Mark