Hi there tonight I made an extended shift lever with a bend.
Here is what you will need if you want to make your own, the nuts and metal round cost about $12 so significantly cheaper similar products vendors. The quality obviously is up to you.
1/2" Metal round (Aluminum, steel, stainless steel what ever you want)
Long Nut thing M12x1.25 (or whatever your thread is for your shift lever)
Two Nuts M12x1.25
Tap and die set with M12x1.25
Cut-off wheel or saw
Something to bend the metal with, I used a pipe but be careful as you can break the metal.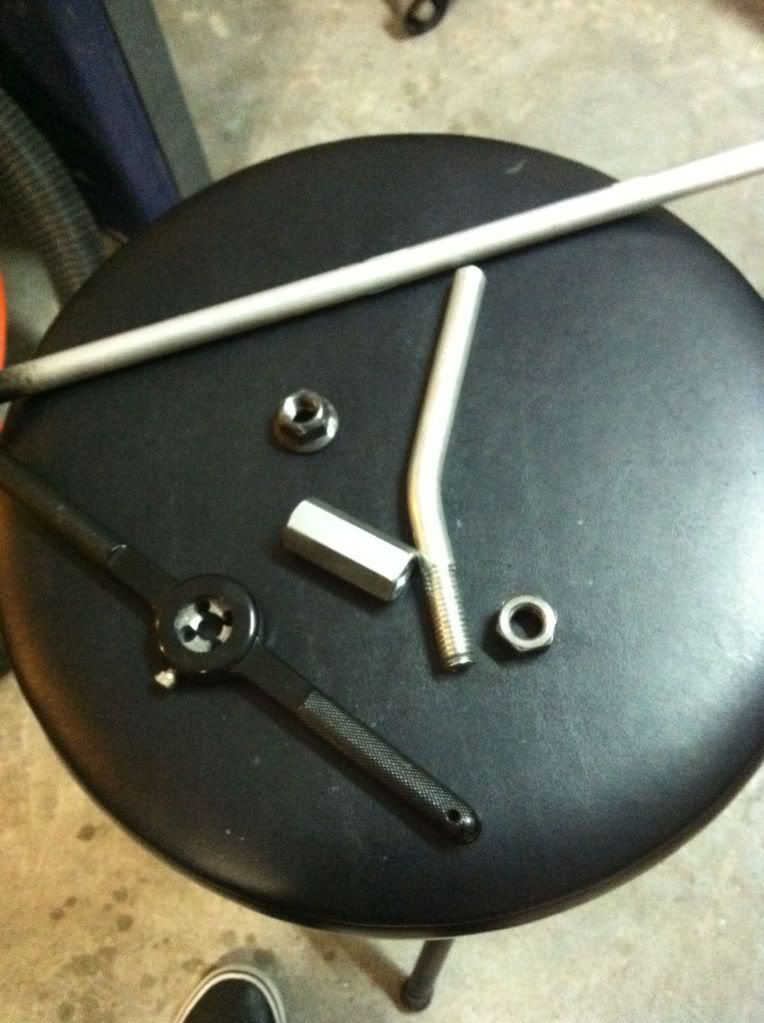 Start by cutting the metal round. I used about 6 inches. (sorry I forgot to get pictures of the first steps but they are pretty simple)
Then in a vise bend the round to desired angle and cut the threads into it.
Thread one of the regular nuts on followed by the long nut like so.
Next put the other regular nut onto your shift lever. (I had to re-cut the threads thats why it looks funny)
Put the assembly on and tighten the bottom nut up to the long nut so they don't come loose.
Place the lever where you desire and tighten down the top nut, this keeps everything from moving pretty well.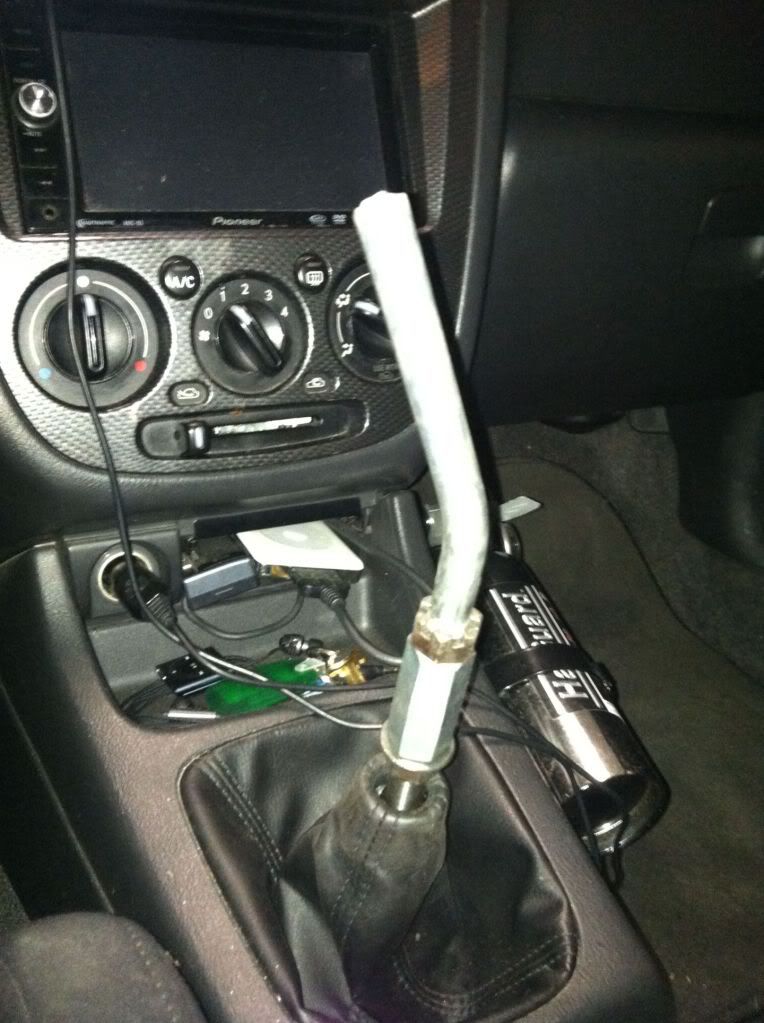 Pull the boot up onto lower nut.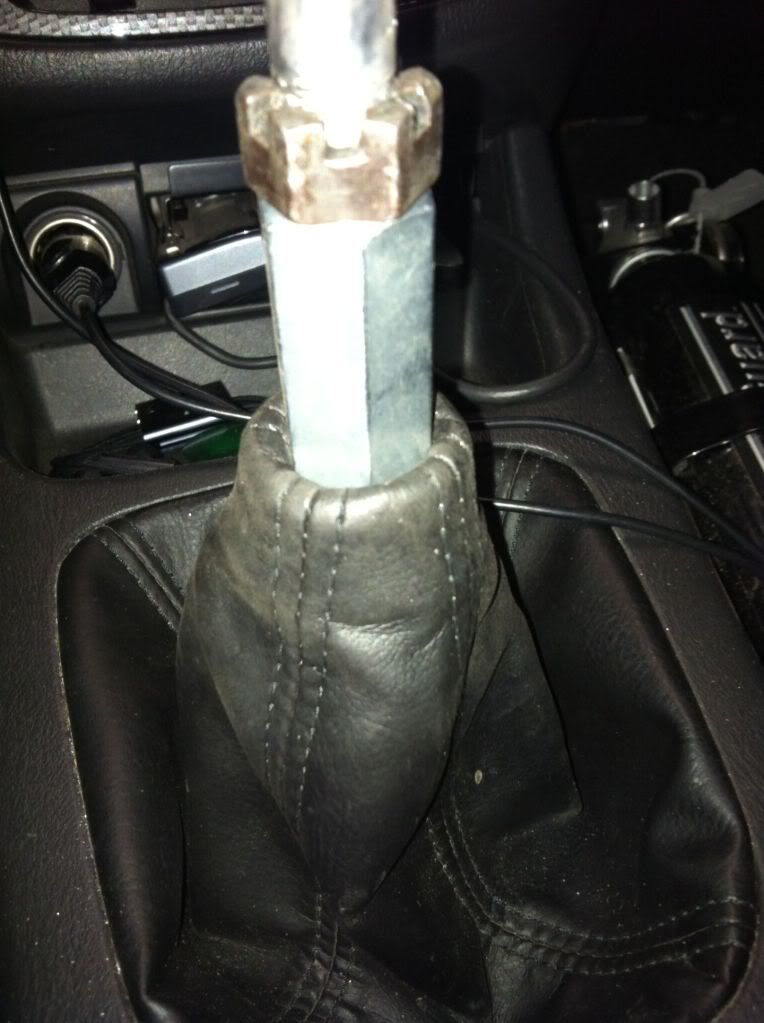 And finished, well kind of...
You can thread the top and add a knob but I am planning on fitting a foam grip to the bend so I have a nice handle to grab like this
These are bike handle bar grips but you get the idea. Thanks for looking! Hope you found this somewhat useful.