Dyno tune
Where? Cobb Tuning Plano, TX
Temp Upper 60s
Weather. Clear
Car. 2006 wrx wagon
Tuner, Calvin @ Cobb
Trans. 07 sti six speed. Stock gearset.
Gear. 3rd
Max power. 353 @ ?rpm
Max tq 339 @ ?rpm
Stock wrx on this dyno ??/??
Target boost 21 psi
Target afr. Unknown.
Fuel. Pump 91 octane.
Engine mods.
Blouch 20gxtr turbo,2.4 inlet, 8cm hotside. Killer B header,
DIY TGV delete's, dw850's, walbro 255,
Process West TMIC, grimmspeed 3 port bcs, Samco Inlet,
Ported intake manifold, Cobb intake, Helix catted 3 inch DP,
Mad Dad 3 to 2.5in mid pipe, and Prodrive axle back.
Here is the graph.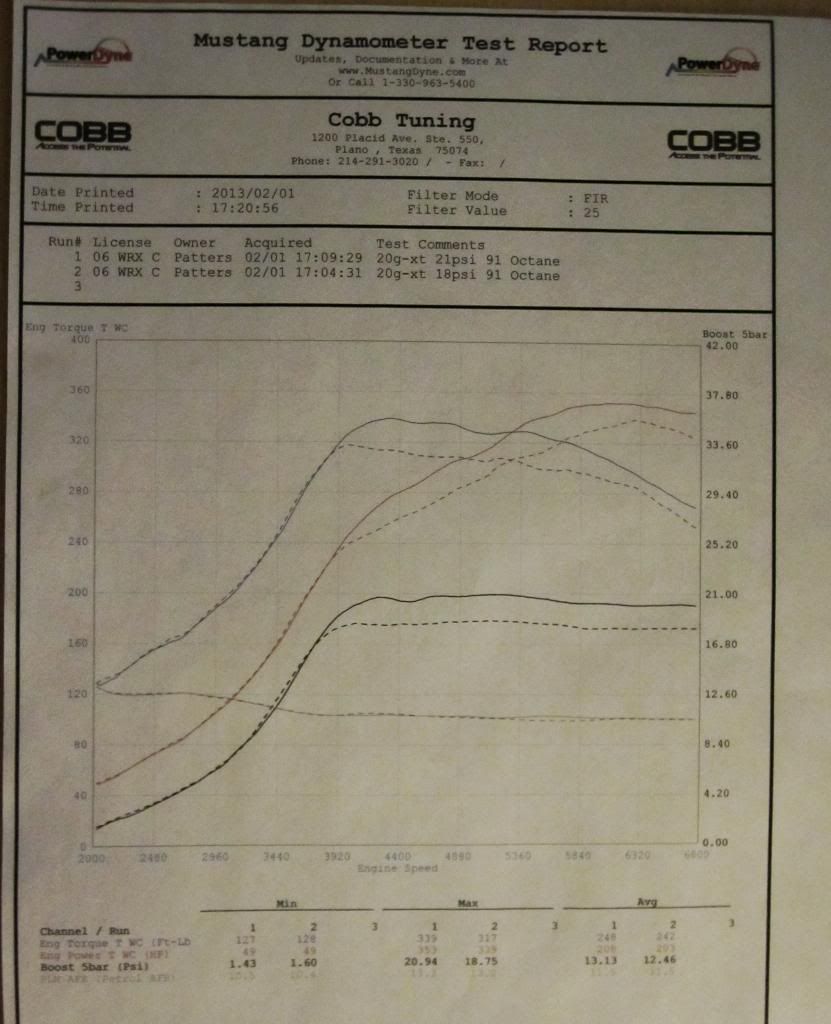 So far pretty happy with the tune. Huge improvement over my old VF-39. Nice smooth power delivery.