For Sale 2004 STi $15500obo.
103,xxxk There is currently a lien out on the car and can email a carfax upon request.
Time to sell the STi and get something a little more comfortable and child friendly. I have owned the car for almost three years now and I am the fourth owner car has a clean carfax. When I first purchased the car the center diff went out and was replaced at Topspeed Motorsports in Atlanta. All other maintenance has been performed by me oil changed every 3000k with Rotella and oem filters. The front wheel bearings were replaced about 2000 miles ago as well had front cv axles rebuilt. The car has a healthy stage 2 tune on it that has been on the car since I purchased it and logs have been pulled every couple months to make sure everything was still good. The timing belt will need to be replaced soon. Also just did a complete flush of the brake system with ATE blue.
The interior has been swapped out with '04 WRX front seats and black carpet from a '05 WRX and black STi floor mats also have switched out clusters with one from a EDM Prodrive cluster with the DCCD display. The center console has been swapped out for a '06 WRX and plastidiped also have the Subtle SoLutions hvac overlays. Wheels and tires are brand new as well and alignment was done. The body has a few door dings here and there as expected with a car of this age also there is two penny sized dents one is located in the driver side door and the other is in the rear quarter panel the pics make them look a lot worse than they really are.
VF48
APS Hard inlet
GP Moto snorkus delete
Indvidia 3" catless bellmouth down pipe w/header wrap and afr bung
Maddad 3"-2.5" mid pipe
Prodrive 2.5" axle back
Paranoid Fabrications alien embryo exhaust hangers
KS Tech manifold spacers
Walbro 255 fuel pump
Flex Innovations grounding kit
EDM Prodrive DCCD cluster w/ blacked out center rings
'05 hvac and center console swap with plasti dipped center section with subtle solution hvac sticker overlays Black '05 WRX carpet w/ black STi floor mats
Kartboy knuckle ball shift knob
Custom carbon fiber radio delete with gauge mount 52mm VDO Boost and Oil pressure gauge
Innovate Motorsports MTX AFR gauge
'04 WRX front seats and door cards
DSpec struts w/ Swift sport springs
GroupN strut mounts front and rear
Whiteline HD alloy endlinks
STi pillow ball trailing links
TIC klunk killer rear diff mounts
Kartboy shifter bushings
AP Racing CP5100 four piston BBK w/ two piece rotors
Ferodo DS250
Brembo two piston oem calipers
Bremmer Kraft BR07 17x8 +48 Federal 595 RS-R 225/45/17
Prodrive mudflaps
'07 wingless trunk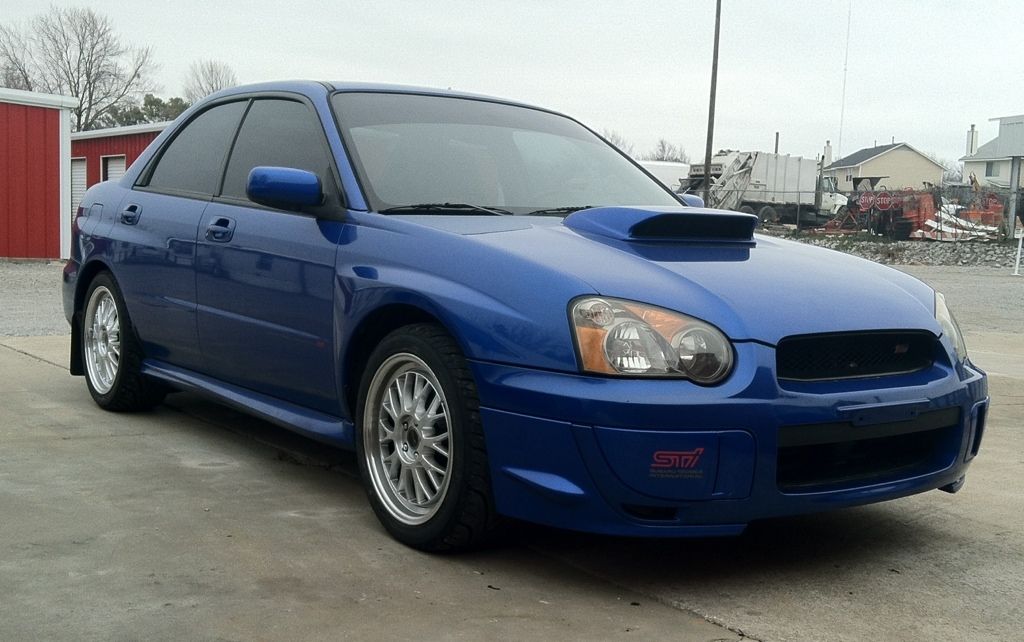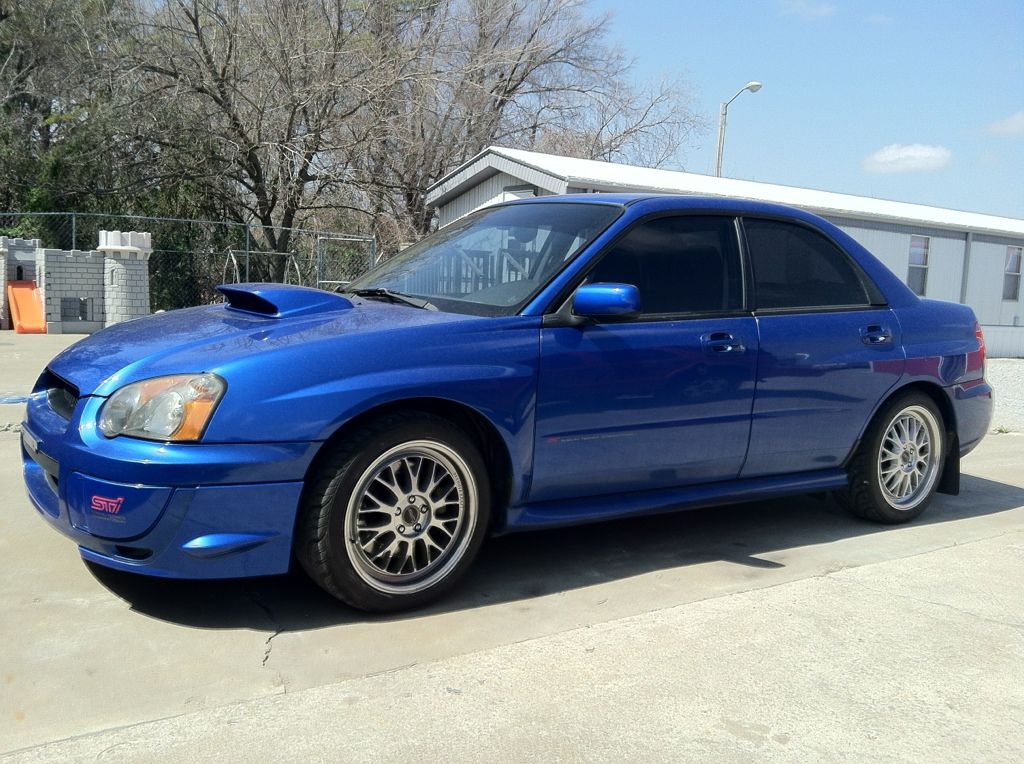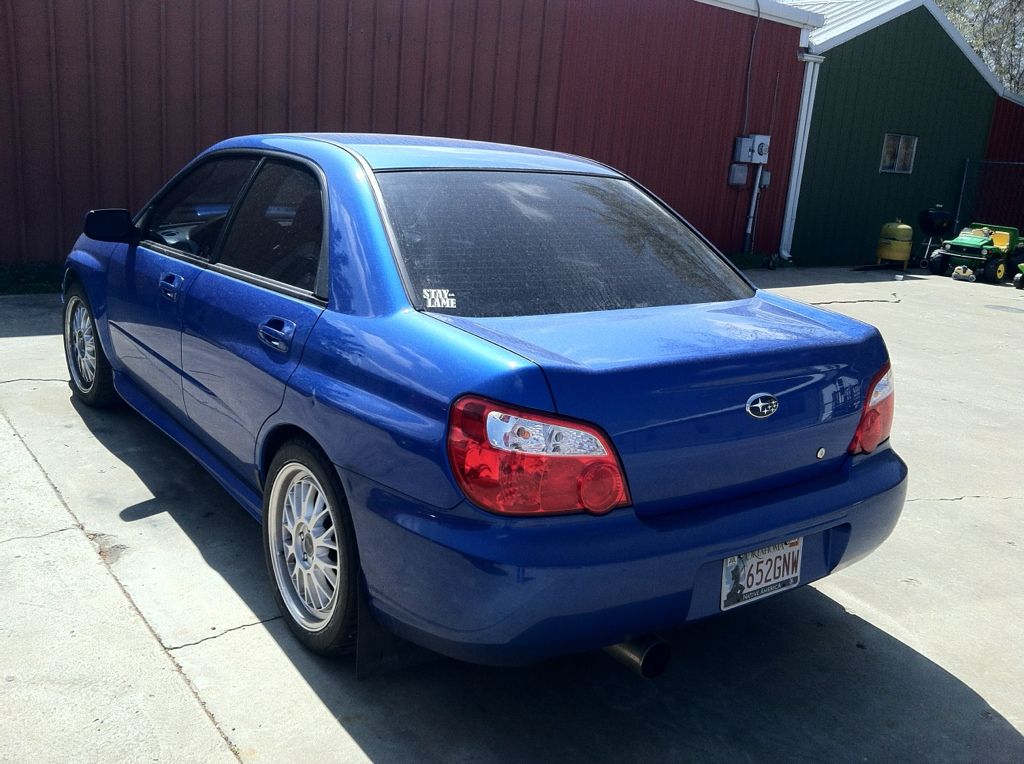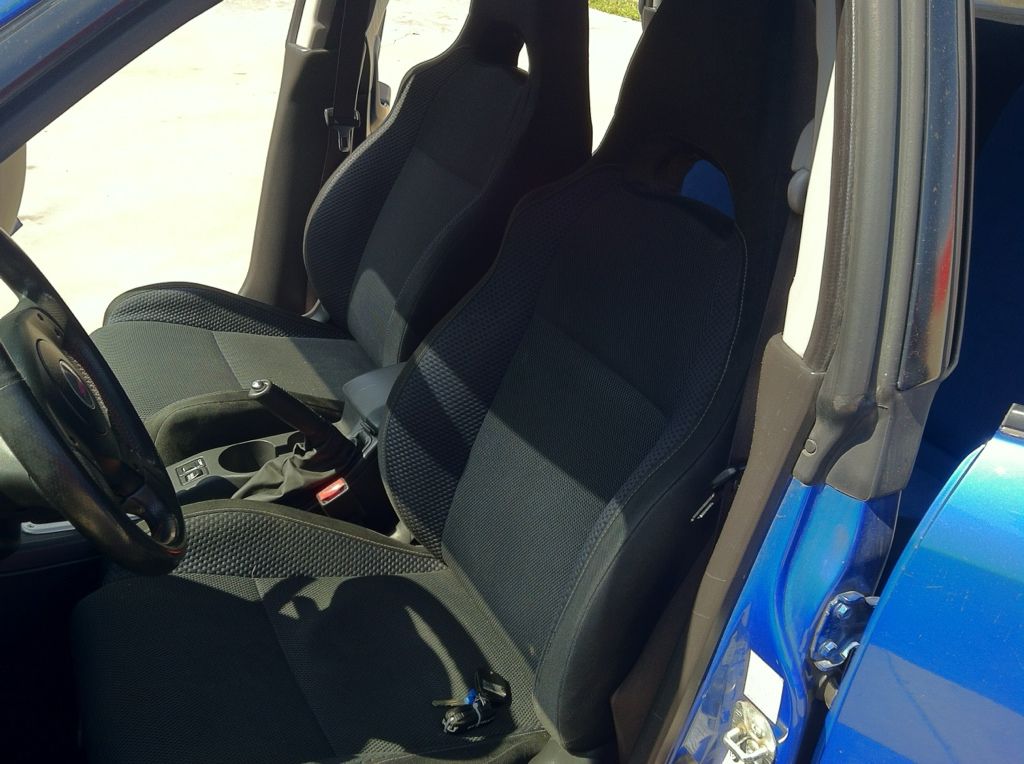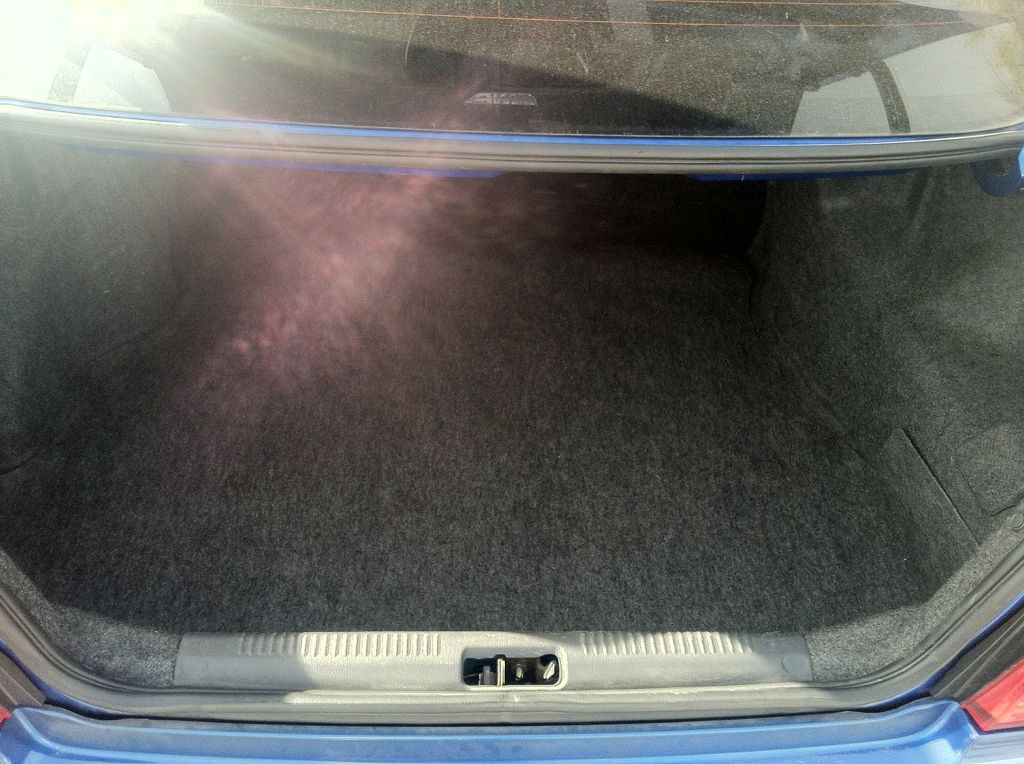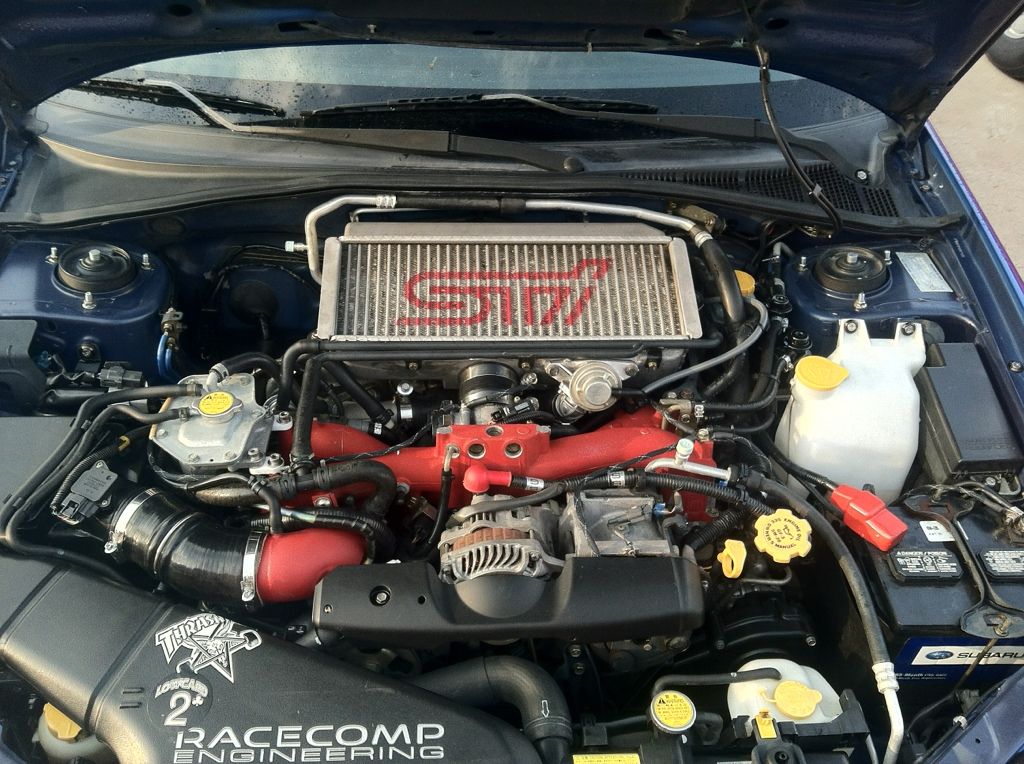 More pics available upon request.