Up for sale is my 2000 Subaru RS. It's a 2000 Subaru Impreza RS but not of your ordinary RS. It has a full WRX swap out of a 2002 WRX Wagon, along with STi seats and some other goodies which I'll get into details below. I bought the car maybe 1.5 years ago, car has 170,000+ miles and goes up as I drive it everyday. Car runs awesome, I am very diligent on maintenance and upkeep, so oil changes are always on time along with anything else.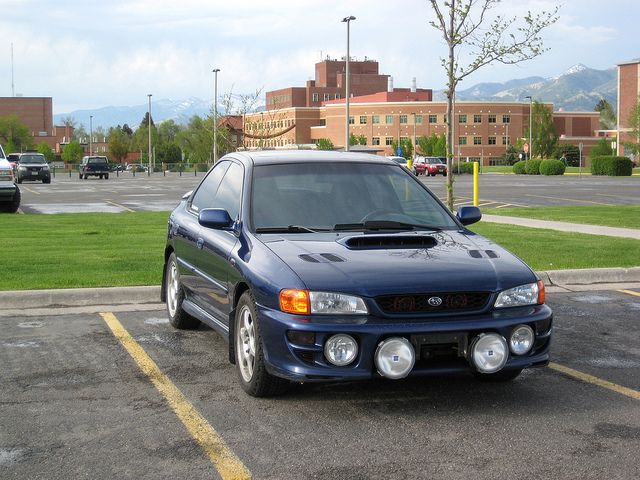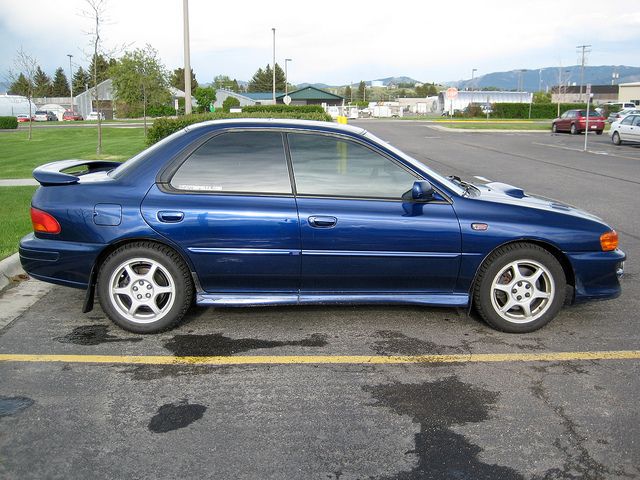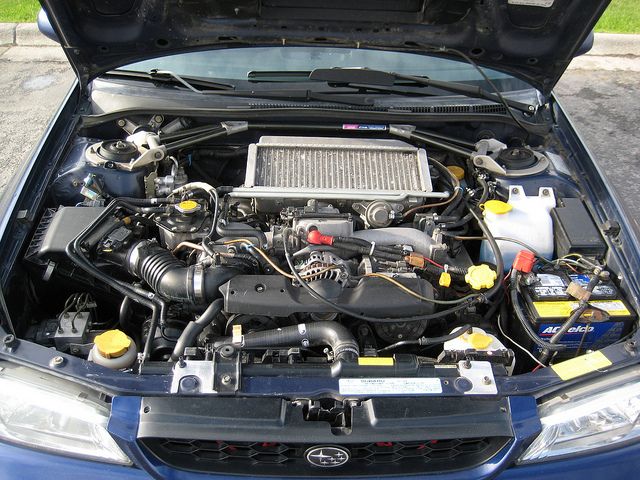 The drivetrain is basically stock, and unmolested.
Drivetrain & Performance:
TD04 with approx 20k
Group N engine + tranny mounts
Short throw shifter
Samco hoses
No name catback
Modest KSpeed Tune
Suspension:
KYB AGXs
2002 WRX springs
Rallitek adjustable rear sway kit + endlinks
WRX front sway
Fuji Heavy Industries carbon front strut bar
Ebay rear strut bar
Brakes: Brand new brakes and rotors being installed.
Interior:
2005 STi front and rear seats in beautiful condition
WRX black carpet
WRX pedal
ScanGuage
Alpine XM compatible deck
Kicker amp + wiring for a sub
Kicker rear deck woofers, tweeters
Exterior:
V6 STi Grill
Ebay Amber Corners
Rallyarmour flaps
Tint
Lights:
2 Hella 4000 Rallye Euro Lamps
Trent Fabrication Light Bar -- very solid
Daniel Stern headlight harness + relay kit
Price: $8,500.00 or trades for 02+ WRX's. No I don't want your crotch rocket or quad. Lowball offers will be ignored.
More pics will be sent to you if interested, these are all he has at the moment.
Contact: (406) 490-9057 -------- From 9am-9pm---------Texting is better but calls are welcome along with voicemail. Thank you.