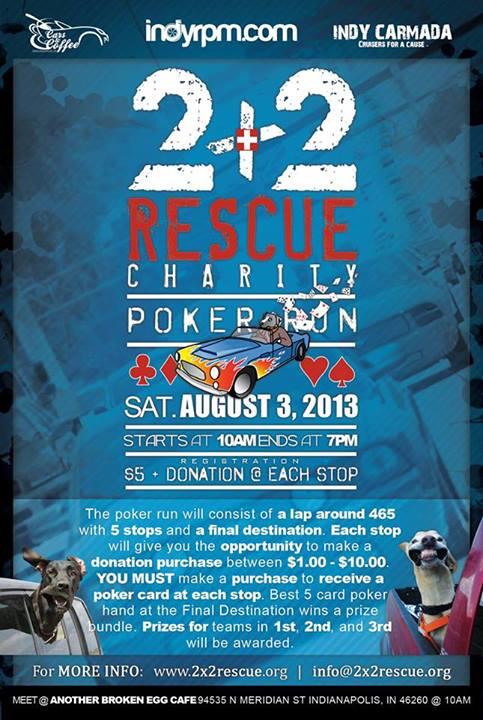 IndyRPM, IndyCarmada, and Indy Cars and Coffee have teamed up to support 2x2 Rescue, the rescue that I foster and work with. It is a Poker Run that will take you all the way around 465 with an After Party at Fastimes.
2x2 Rescue is a foster based (no facilities!) animal rescue that specializes in the overlooked dogs that typically don't get pulled from shelters. Most dogs become available after being pulled from Death Row at IACC (Indianapolis Animal Care & Control), are spayed/neutered and fully vetted, and then released for adoption.
C&C is the starting point, so I hope to see you all there! Let me know if you have any questions.
IndyRPM
Indy Cars and Coffee
Indy Carmada
2x2 Rescue