I came across this problem with my MY05 LGT swap that the coolant temp sensor is two wire and only gives the ecu the temp and then the gauge cluster gets it's temp info via the can system from the ecu. On older Impreza that use the two wire setup for ecu there is a second single wire sensor for the gauge cluster. Now the newer EJ255 and EJ257 and possibly others, coolant cross over pipe doesn't have a spot for the second sensor so you need to convert to the three wire sensor depending on your swap. The connector is not available through Subaru for the sensor. A little research has provided me with a Toyota connector that will snap right into the Subaru sensor and will also receive the pins from the two wire connector. Only the third wire needs to be purchased from Toyota or salvaged from one of your other connectors.
Here is the Subaru Part number:
Sensor assembly-temperature, 22630AA161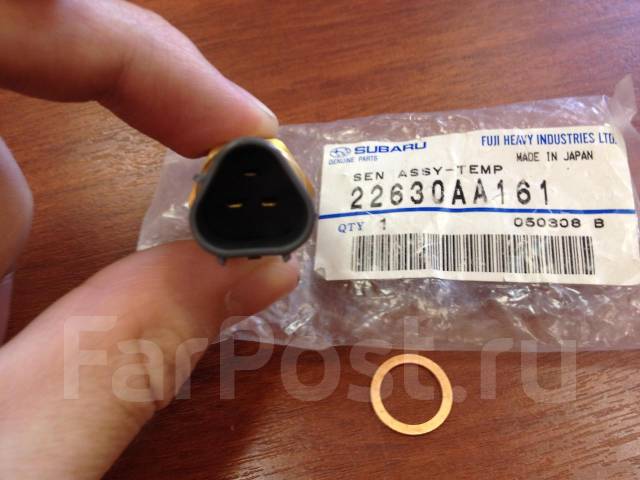 Here is the Toyota Part number
Housing, Connector 90980-11451
Pic to Follow
I don't know if this will help others but I thought I would post it up anyways.