Be ready for winter, Dales Alignment and Brake is your snowtire headquarters!!!
Tire rebates are now being offered form all tire manufacturers.
No need to order and drive down to the US and worry about line-ups and how your bringing your stock rims/tires back. We will do this for you at no extra expense because we understand your time is valuable.
Here is a link to our estimate page: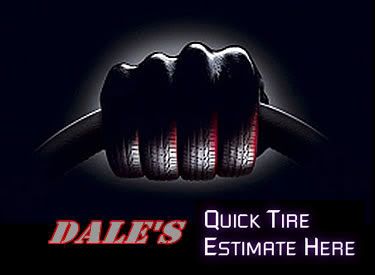 http://www.dalesalignment.com/online_tire_estimate_page.htm
Just fill out the required fields and if there is a certain tire you want/need you can add this info.
We can beat The Tireracks pricing on 17'' and up tires. Email
[email protected]
your tirerack quote(inc. shipping, duties etc) and we will try and beat it.
Contact the Dale's team at
[email protected]
If you read this thread please bump it up...
PS. no private messages, TY