Hello Nasioc
SERIOUS INQUIRIES ONLY.
If I see a message like: "love da car how much?" "I can pick it up in a month when i sell mine" "hope you have it in two months"
They will be deleted.
Time has come to either decide to get rid of my pride and joy or keep it for a bit longer. Since I'm on the fence, I figured I'd post it up.
This car has been a looonnnggg work in progress(bought in march of 09). Started when I was a broke kid in college working as part time devoting as much time and money as I could delegate into this car. Every mod I have done, Ive made it a point to do it right. I always kept it cleaned inside, and washed it once a week(while it was driven). Then a hand wax every two months at maximum.
Heres the mod list.
Engine:
APS Cai. (installed this summer)
Silicone Aftamaf (installed this summer)
Obx Inlet (installed this summer)
Aps DR725 fmic (installed this summer)
PNP VF39 (installed this summer)
PNP IM (closely port matched to tgvs) (self done and installed this summer)
PNP TB (done by me-installed this summer)
PNP TGV Deletes (done by me-installed this summer)
Modded stock injectors(864cc flow tested, have sheet) (installed this summer)
Greddy Type RS bov. (installed this summer)
Hallman Rx pro mbc. (installed this summer)
Grimmspeed up.
Perrin divorced downpipe.
3" HKS Hi-Power midpipe tapering to 2.5" borla xr-1.
Cobb Ap V2
Group n motor mounts
Mishimoto X-line Radiator (bought and installed this summer)
2 Sickspeed catch cans, I built custom plumbing for its guts, has stainless steel wool for filter media.
Driveline:
New Southbend HD street clutch in March.
Group N tranny mounts
TIC crossmember bushings
2004 STi full drivetrain(hubs/knuckles, axles, ds, rear diff and etc-did it the right way)
STi brembos with dba 4000 series slotted 6x6 front rotors, oe brembo blanks in the rear.
Stoptech street performance pads front and rear.
Ricochet steering rack bushings
Tein Mono Flex w/ fully functioning edfc-fronts have camber plates.
2004 oem STi front lower aluminum control arms.
Whiteline 24mm adj front sway with kartboy solid endlinks.
Poltec adj. trailing arms.
Poltec adj. lateral links.
Agency Power 24mm adj rear sway with stout mounts and kartboy solid endlinks.
Cucco type 2 lower H brace.
17x9 flat black rota grids.
Rollers:
Rota Grids, 17x9, flat black
Bfg g-force sport, 245/45/17.
rear fenders are rolled, fronts only rub the plastic fender liners
Exterior:
AUTHENTIC JDM S202 grill.
Black trim from Subaru on side skirts.
(disregard the date on the pictures as these are not from 08, could NOT get it to come off no matter what I tried.)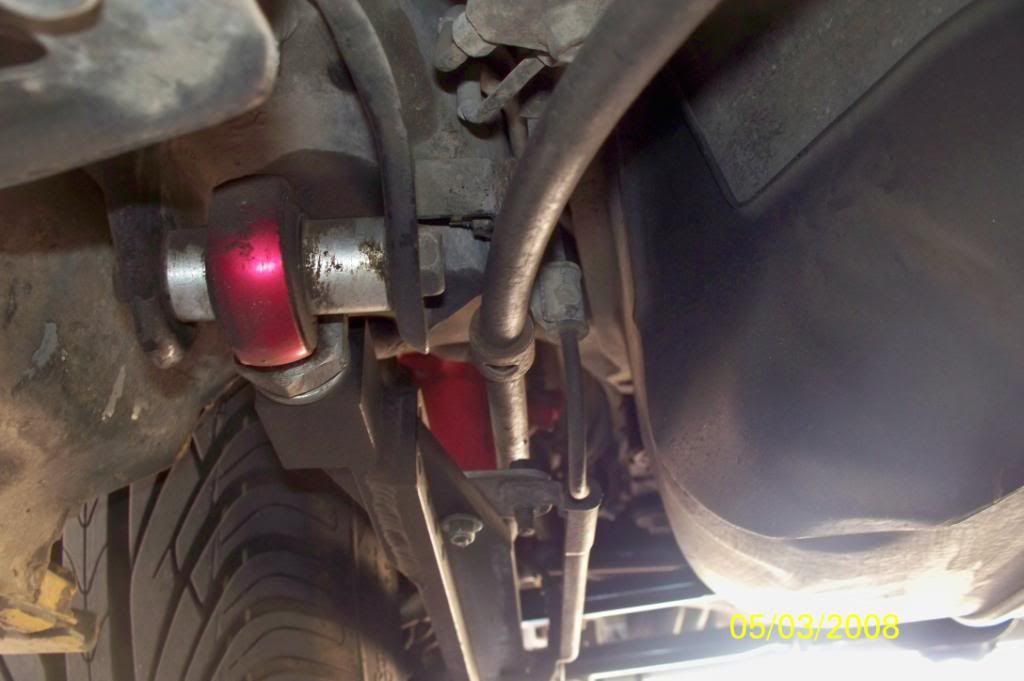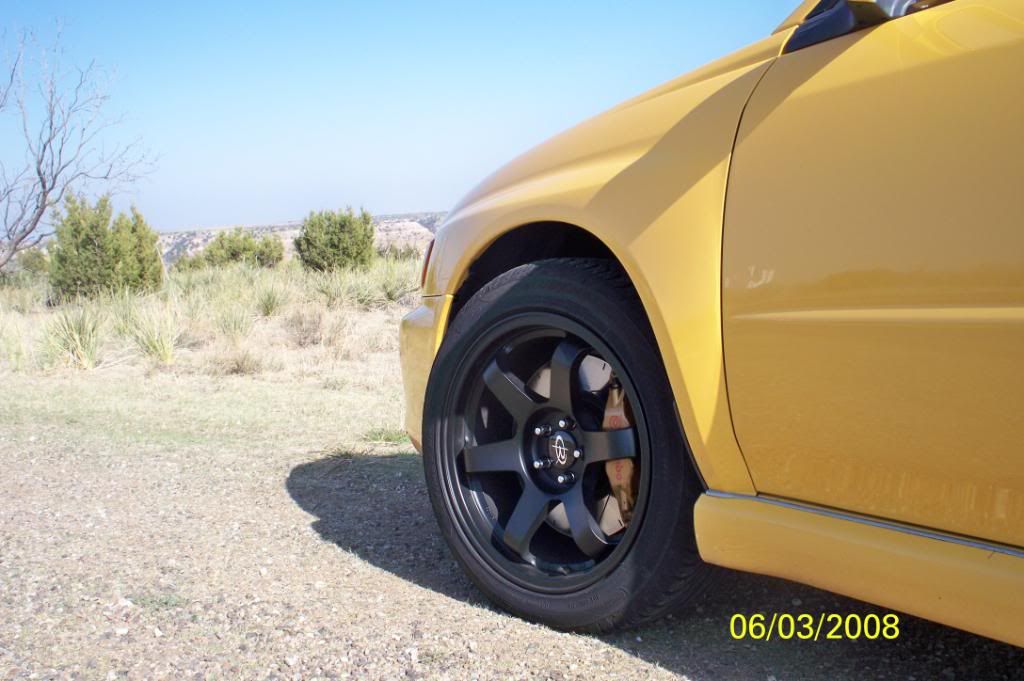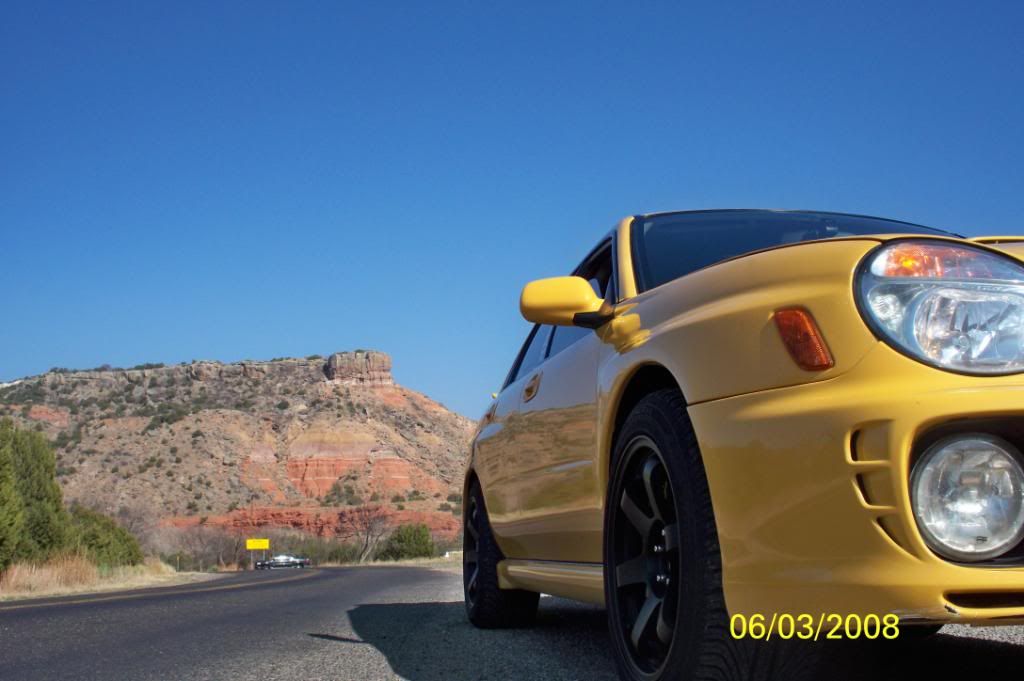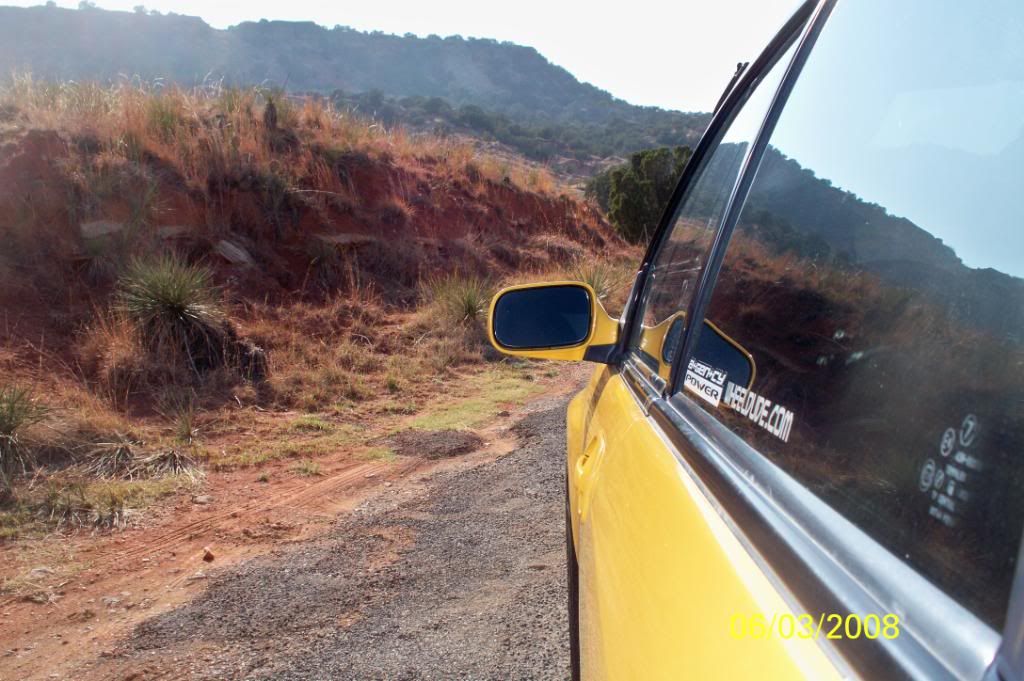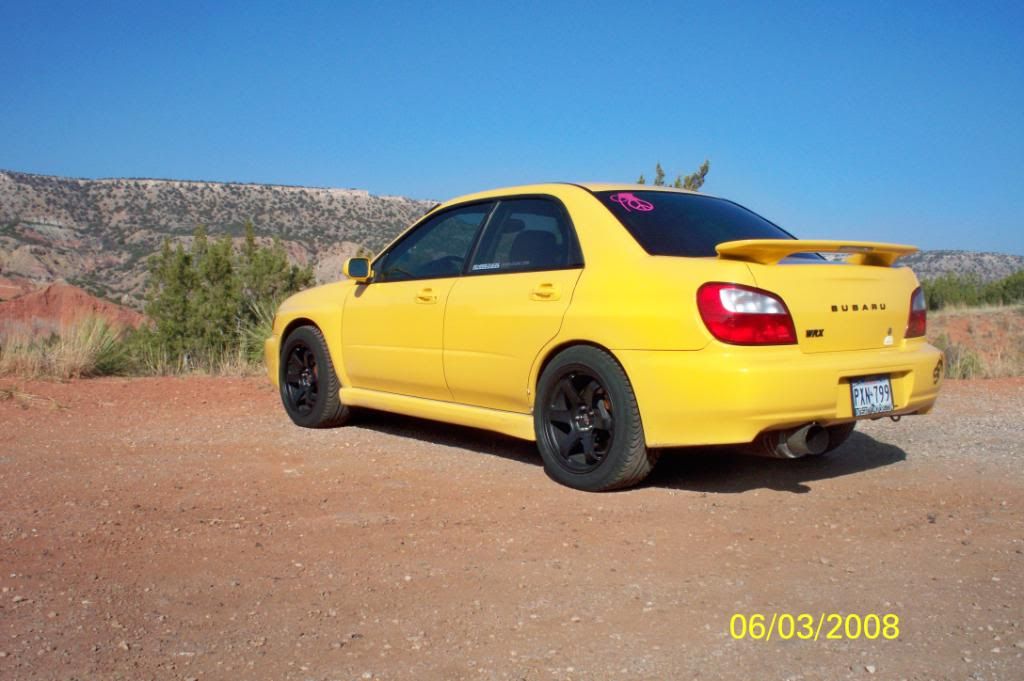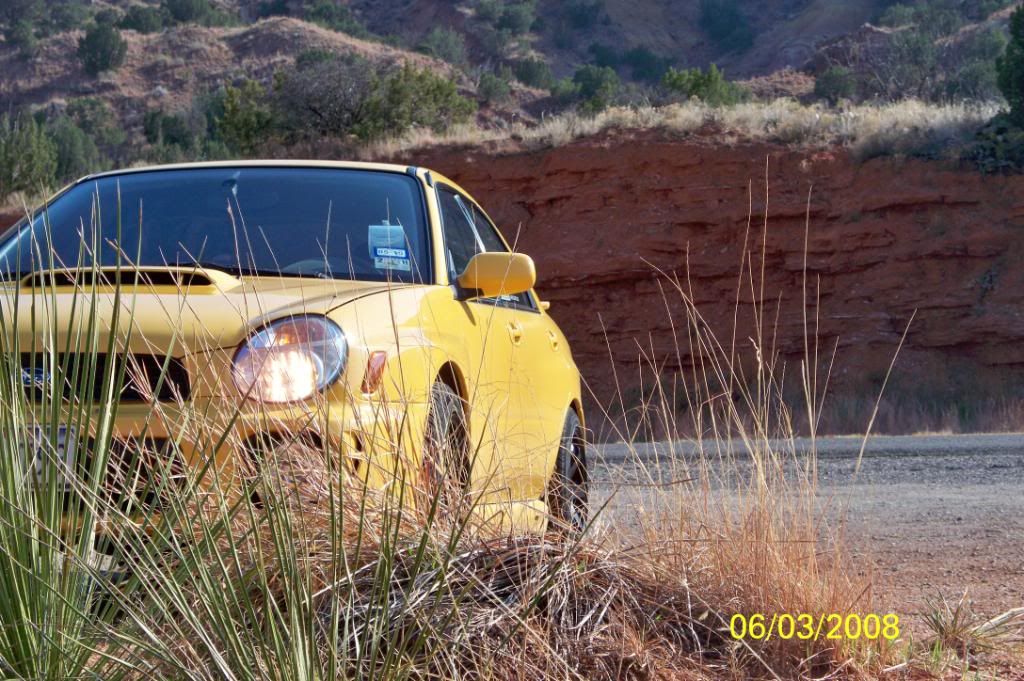 The Bad: Car developed rod knock 11/1/13. Car has some cancer on the left quarter panel where I hit a neighbor watch pole trying to pull out of a neighborhood when it was slick out, lost traction and into it I went
. When this happened, nothing looked bent but the wheel rr wheel had some curbage. I pulled out a lean against the car and bought then installed: Rota grids, Poltec trailing arms and lateral links, sourced some really low milage sti rear hubs and installed those. So I used an old school dent puller to pull it out the best I could(so the wholes and missing paint are still there...) Haven't had it fixed because I knew if I did then I would end up having the whole car repainted(like I mentioned before about doing everything right). Car has a reconstructed title due to rear end collision from Wisconsin, however when the car came to Texas, the title "washed" and has a clear Texas title. This was told to me by the dealer, when I went to dmv for registration and taxes-I asked them then they began to explain how it happens. So, that's that. Of course the car has normal wear and tear from being 10+ years old and being a dd most of its life(rock chips, misc scratches). The body is very straight minus the incident above and a couple very small dings. The paint that isn't blemished, looks exceptional and I still receive compliments on the paint alone, as well as the whole car. 3 Wheels have VERY slight and minimal curbage-most of which didnt get past the paint. Car currently has all ac components in engine bay removed but still have all parts.
The good: Car has been very well maintained, twice a year all suspension components came off and were inspected and regreased. Every last nut and bolt are torqued to factory specs. Car has a lot of time, research, and nice quality parts(not all the BEST, but at least quality). A lot were purchased new, and a lot were purchased from fellow nasioc members. Interior is in good shape, front seats have no rips or stains. Rear seat has some blemishes and one very small tear in the very middle-where no one sits, was there when I bought the car and hasn't grown at all. Steering wheel is a bit rough and has lost its shine around the circumference but is still holding strong and intact.
Have a cf hood that is sanded down and needs a new clear coat.
Have stock hood too.
Cell pics 11/3/13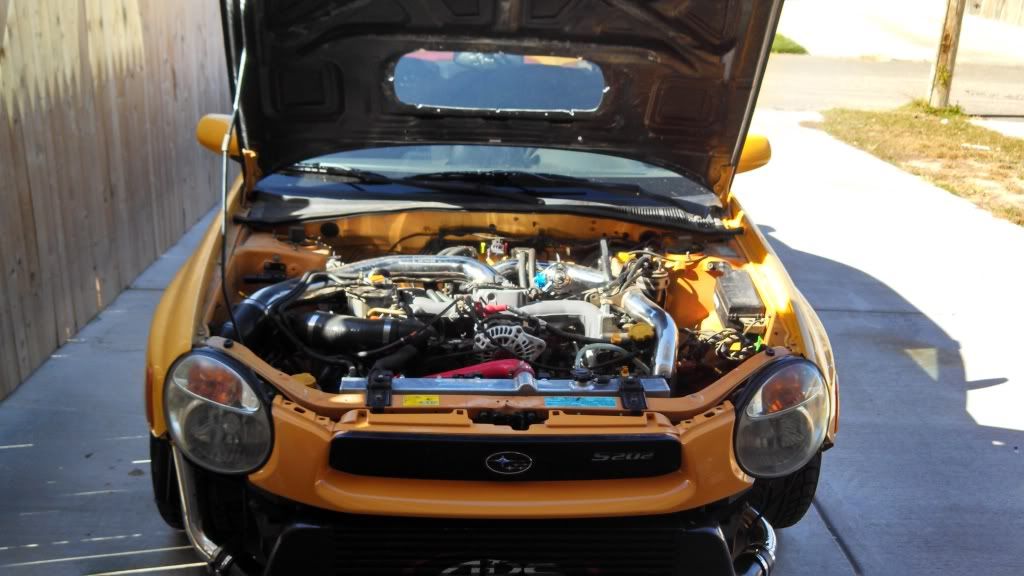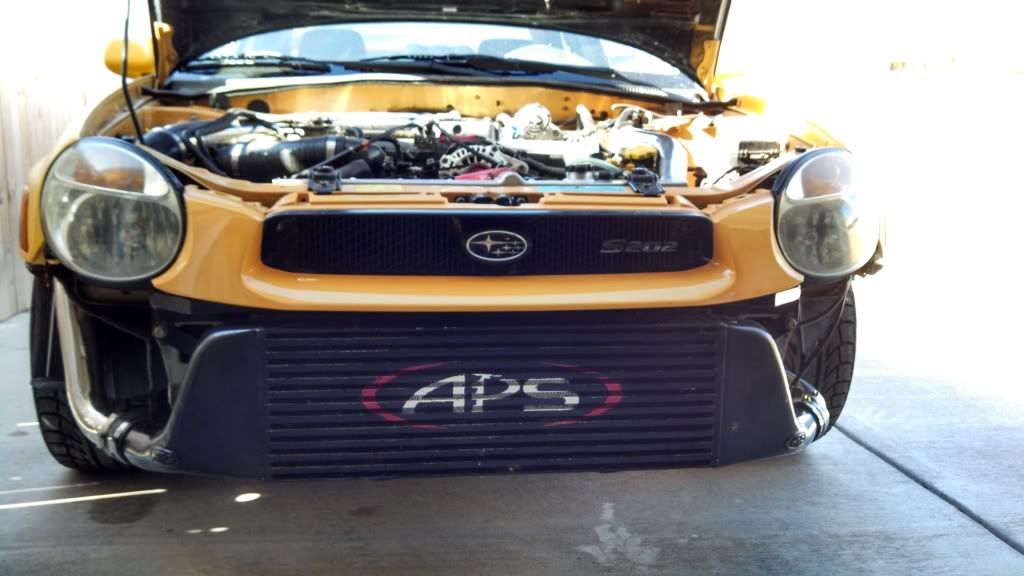 I could go on and on. Car is located in Amarillo, Tx 79118.
Price: Im not sure what to ask so pm me and we will talk.
I've tried to be as thorough as possible, any questions feel free to contact me via pm.
Thanks for looking, I just want this car to go to someone to fix it right and put it back in its prime.
Also selling my dd 2004 Red Wrx wagon as well.