I was experiencing some lag issues with my vf37(I have a V8 motor) and heard that exhaust wrap can reduce lag and possibly give you more power. Hotter air moves faster and keeps the turbo spooled. Here are some virtual dyno results done on the same stretch of road with temperature and barometric pressure changed accordingly. I did this to show the real gains from $100 worth of wrap. Again keep in mind I had no heatshields on my headers or turbo before I started this.
So I took a log of my current setup which was no wrap or heatshield on header, uppipe or the turbo/dp. That is my first and lowest log/dyno. Saved as "no wrap"
Next I wrapped my header and uppipe using dei titatium wrap. That log is labeled "Header wrap"
Yesterday I put on the dei turbo blanket(part number 15003) and a modified td04 heat shield. That log is labeled "Turbo wrap"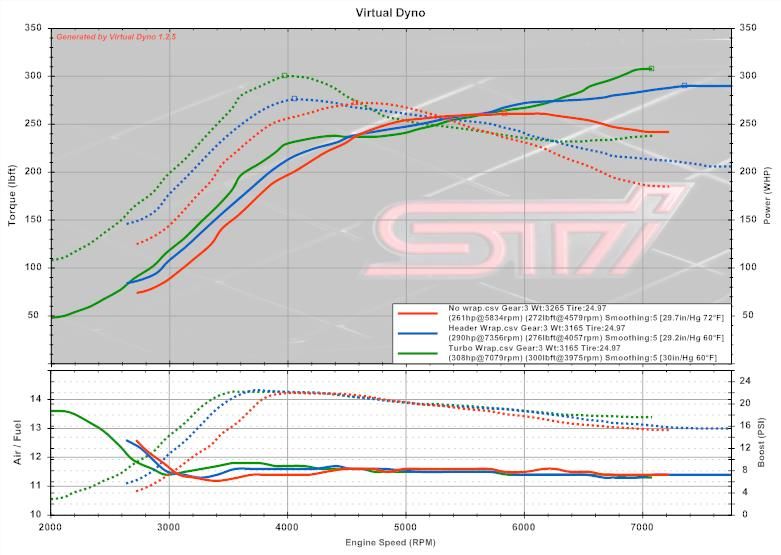 As you can see the lag was greatly reduced as full boost was achieved 400rpms sooner. Not to mention the power gains which I am assuming came from the now non-heatsoaked TMIC. I plan to wrap the two foot section after the turbo on the dp later today.