Okay check this out. Either my car is jacked up or something is going on.
In order to get the front level here is what the adjustments look like!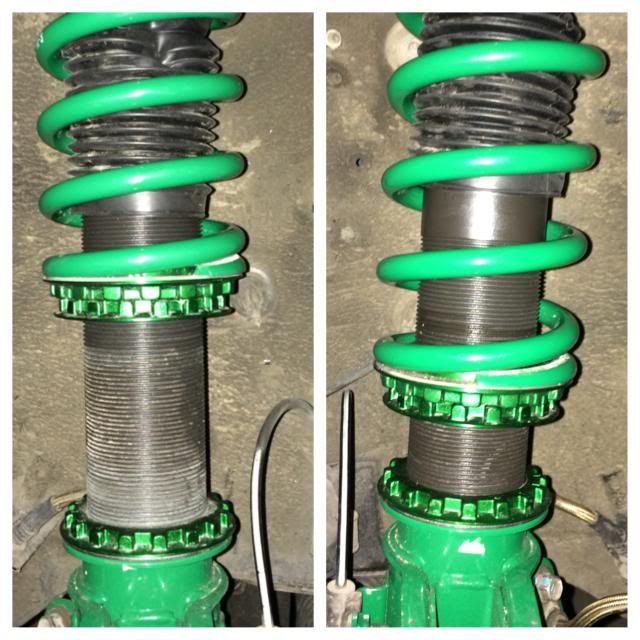 Next up...preload. In order to get a similar shaft travel on each front side (I know this is a dumb way to do it) I had to give the passenger side about 5/8 additional preload and the other side negative preload - so the coil was flopping around by maybe 1/2" or more.
Here is what I don't get. The passenger side needs more preload and the driver less preload just to be even.
You can see from my measurements and photo this thing has to be completely out of whack to sit level with even shaft travel.
What's going on here??