OK, I've got a question I'd like to toss out here before asking on Special Stage or emailing someone at the SCCA. Subie Gal, please chime in.
The Production GT rules state:
Quote:
Section F.20:

Torsion bars: The diameter is free. Stock sway bars may be removed or replaced.
I have a 19-21mm adjustable rear swaybar that I'd like to put on because I'll be autocrossing the rally car and bringing it to track days. The swaybar came with metal endlinks with polyurethane bushings and larger swaybar mounts to accommodate the larger diameter of the swaybar.
Will it be legal to run the new mounts and endlinks in Production GT or does the above rule apply just to the swaybar itself? SCCA STS rules state that the swaybar can be upgraded but everyone also upgrades their mounts and endlinks as well. I've never seen anyone protested even at National Tour.
Here is a photo of the configuration I'd like to use: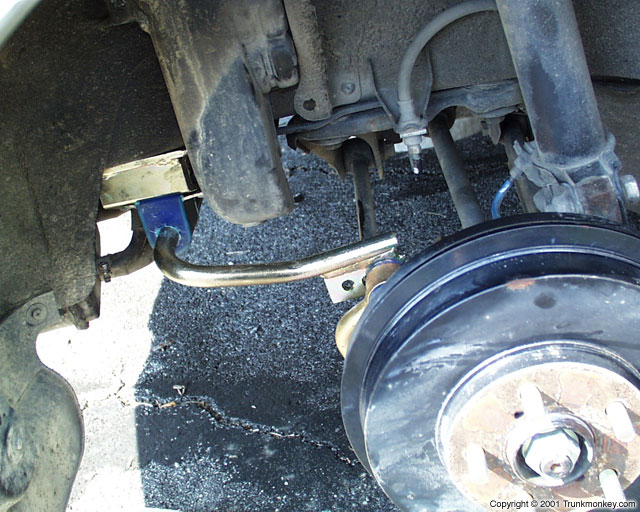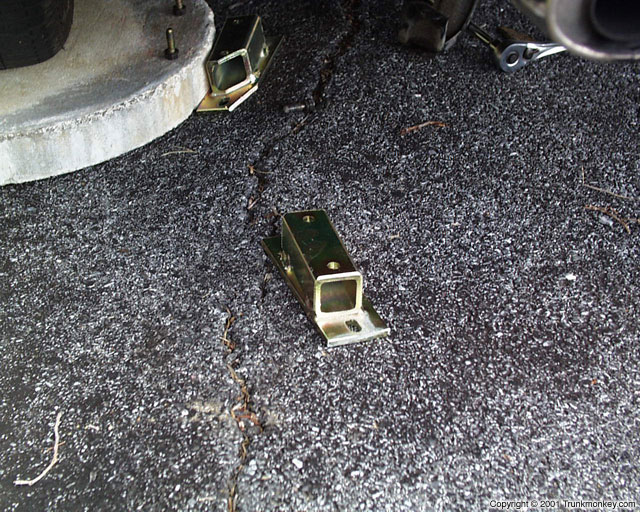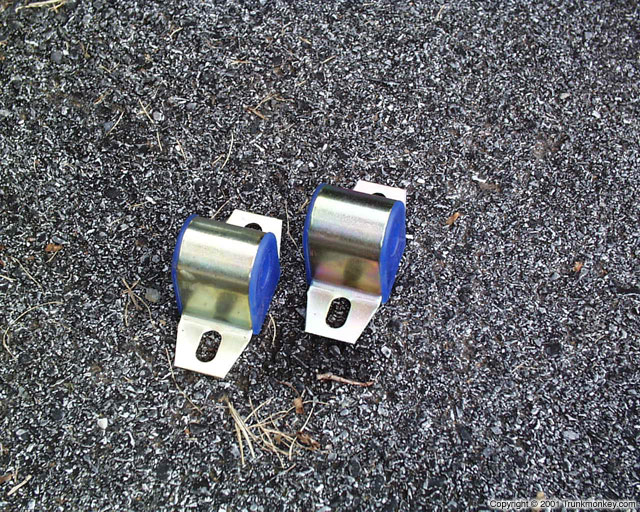 There is no cone |
PGT Impreza L Rally Car
|
P Neon Rally Car
Trunkmonkey Racing
|
[email protected]
|
What is a Trunkmonkey?