Hey Subaru Fans
Due to financial issues I have to sell my Hatch-Brat. It started life as an 1980 Hatchback, the previous owner cut off the whole rear roof and welded in a rear wall and window from a Brat ( hence the name "Hatch-Brat"). I bought it for rallycross(and because it's AWESOME), but it doesn't do as well as I had hoped. Odo says 294,651, but with the bigger tires its not accurate.
Features include:
EJ22E converted to use 4 barrel Holly carb, uses Subaru distributor imported from New Zealand.
Duel exhaust running to duel stacks (Its loud but sounds AWESOME!)
EA82 D/R 5 Speed and 3.9 rear LSD
4" custom lift kit (just blocks to go between the chassis and front/rear crossmembers, blocks for between struts and knuckles, and longer rear shocks)
Custom 14" wheels (made by previous owner) with 27" General Grabber A/T tires (the rears rub a little but only at full compression)
Roll bar
Brush bar
Custom bumbers with a trailer hitch attachment on both front and rear
Headlight guards
A/C compressor converted to air, with a storage tank and coupler for an air hose
Peterbuilt air horns
CB radio AGM Battery
Now for the issues:
Biggest issue is the rear wall leaks into the interior whenever water gets in the bed. I'll look into getting it fixed before I sell the vehicle.
Paint is original, so there's some surface rust but nothing structural.
Holly carb is a little big for the 2.2 so it is a bit tricky to tune right, although it's been running pretty good.
Mufflers have a few holes in them
The High beams don't work because they're not wired. Shouldn't be too hard to fix, but I never got around to it.
The pilot bearing or throw out bearing is making noise, I'll be including a new clutch kit.
The bushing for the front mount of the rear diff is warn a bit and contacts the sub-frame on hard launches
The radio is a old stock GM unit and doesn't like cassette adapters, sometimes it wont play at all and other times will only play 1 channel.
Oil pressure gauge only sometimes works.
Have done the following maintenance in the past 10 mouths:
Replaced tranny fluid
Replaced rear shocks
Replaced tie rods
Replaced ball joints
Replaced front axles
Converted front springs/struts to EA82 units.
Cleaned fuel tank
Cleaned carb and replaced its seals
Cleaned and repacked front wheel bearings
Replaced alternator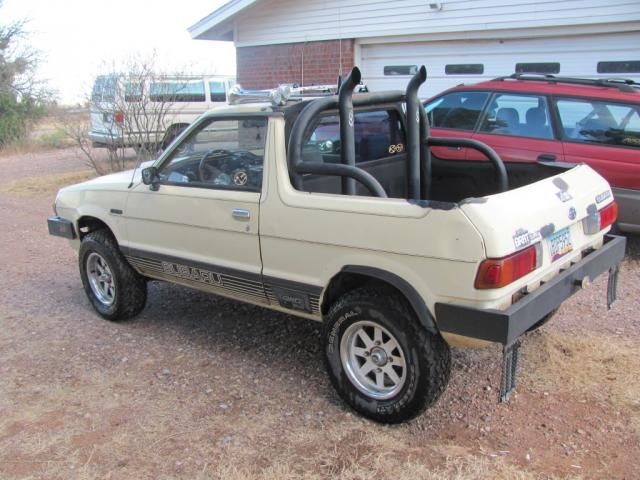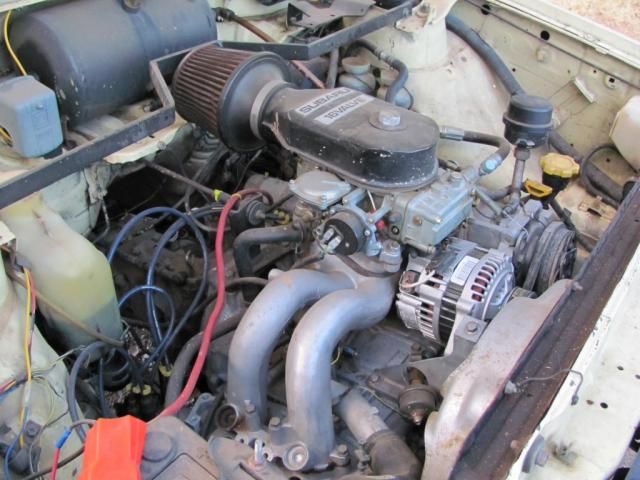 More pics here:
http://s376.photobucket.com/user/Man...?sort=3&page=1
Asking $3500 obo. Only trades I might consider would be '87 to '90 Subaru RX, EA82 body coupe (with preferably an EJ swap) or 90-94 Legacy wagon. Located in Sierra Vista, AZ.
Thanks for Looking!