OK, for those of you who missed my original ESP question, I got a citation for 40 in a 25. All other roads in the area are 35 and, even though this road is the primary route and is twice as wide as any other road around it, has an artificially low speed limit.
Last week, officers were clocking people with ESP coming through the intersection in question going from a 35 zone into a 25 zone and ticketing them. They had about a dozen people pulled over. Everyone from soccer moms to little old ladies.
Here is the only sign that marks the 25 zone. No other signs are visible and, before the intersection in the photograph, it's a 35 zone. I'm looking to plea for 5 over because I honestly thought I was still in a 35 zone. That is, if the officers even show up.
What are my chances of this photo actually getting me off completely, or at least getting me a plea for 5 over?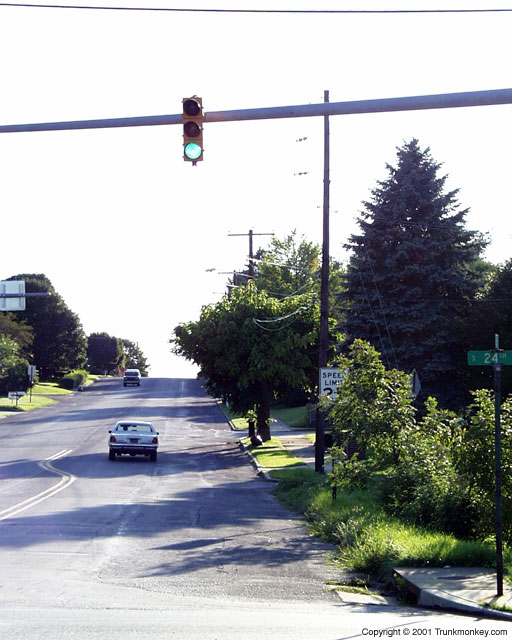 Fear the Trunkmonkey. There is no cone.
Trunkmonkey World Headquarters
|
Trunkmonkey Racing
[email protected]
|
What is a Trunkmonkey?
Somebody set up us the WRX. All your rice are belong to us!