I'm selling the following:
-four KYB AGX struts with lower spring perch removed
-four 8-inch tall, 2.5-inch diam. Eibach springs, 340#F, 325#R
-two cusco camber plates for the front
-two stock top hats for the rear
Here is a shot of the fronts: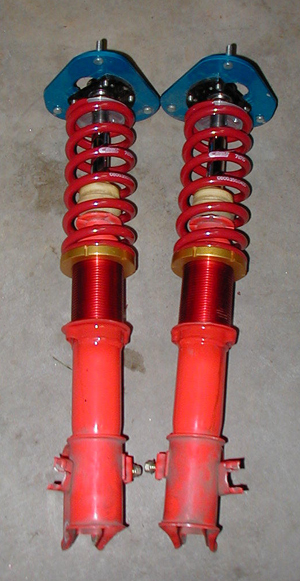 Everything is assembled, ready to bolt into a car.
These were on my RS for roughly 6 months and 5,000 miles. RS is now sold.
Asking $600. Located in Roseburg, OR.
Chris Hartman
[email protected]