hi guys!
Sorry to dig up this tread and drag out the corpse, but the information here is the closest I've come to sorting a problem I have.
Car is a UK spec 2005 built (5 in the VIN!) WRX wagon.
The rear struts are knocking, so I looked at getting KYB's. however, the parts supplier were very dilligent and spent a long time checking for me, and it turns out that KYB does NOT make rear struts compatible with my car!
So that lead me on a wild googling spree, which brought me here..
however, my struts don't even look like the ones posted in the very helpful ID picture!
This is what mine look like: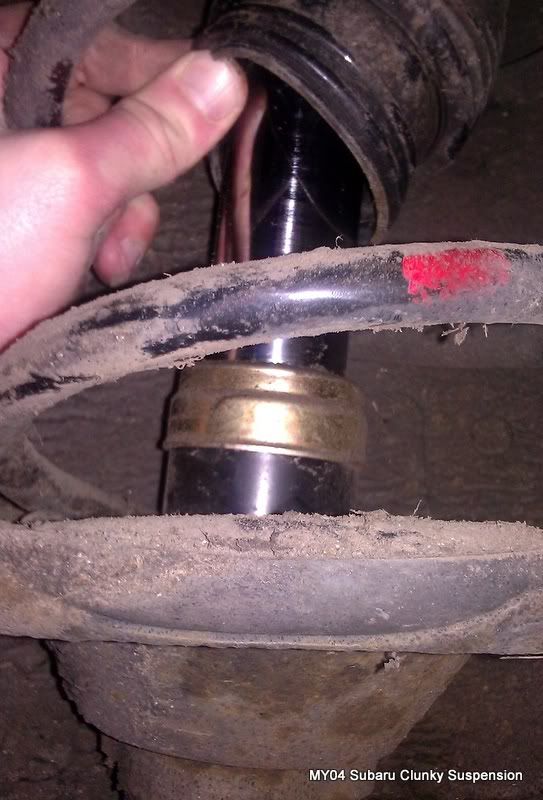 And here's the top mount: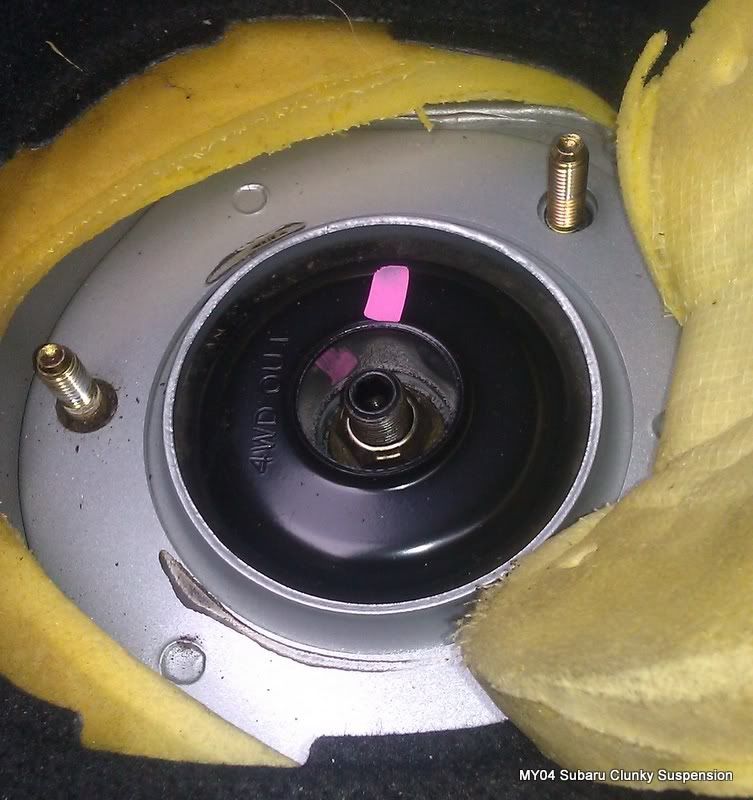 they're creacking and clunking.... So, what I'd like confirmation of is this:
Can I build the equivalent of a 2002/2003 strut, with KYB bottom end, 2003 top hat, and a compatible spring, and bolt that in to have a working replacement?! Many thanks guys!