When I got the leather Legacy seats I grabbed the rear bench as well. Not thinking, I really need to get a 2003-2004 Legacy wagon seat because I need the fold down corner pegs and the rear of the seat covered with fabric, not just foam. This might not be bad if I don't use the switchback door, which I may never do. I also need the rear baby seat teather for my son's rear seat.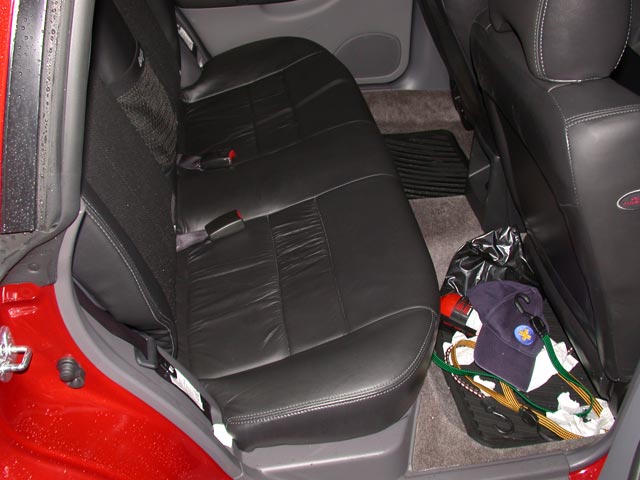 The rear bottom fits just fine. now I'll need to sort a rear cup holder.
I think once I get the Recaros in a couple weeks, I'll hit the junkyard and grab the Baja rear seat and get it covered in leather. Then I'll have my stock '05 front & rear seats in storage.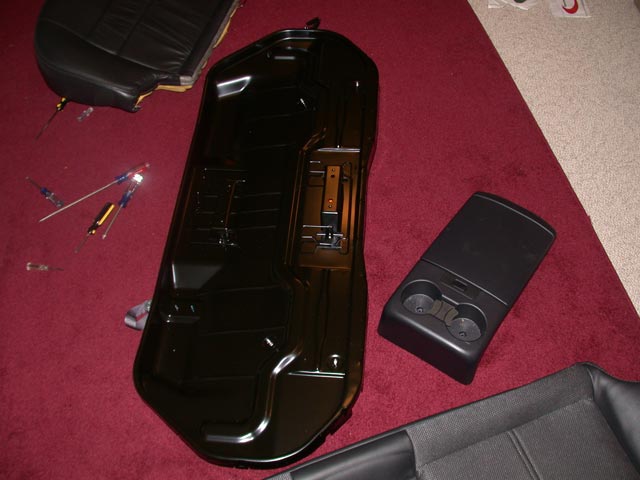 The Baja rear seat bottom it pretty heavy compared to the standard seat. The metal pan must add 8-10lbs to the seat, so I assume the back will also be heavier. For those looking to shed weight, check into replacing the rear seat if you don't plan on using the switchback all that much.